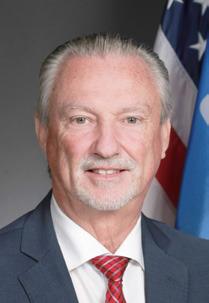 Columns & Opinions
October 12, 2022
Study on Four-Day Schools Approaching
Next week, I'll present during an interim study before the House Common Education Committee examining fourday schools.
The study is hosted by Rep. Danny Sterling and will take place Wednesday, Oct. 12, beginning at 8:30 a.m.
Our four-day school option is incredibly important. Hundreds of thousands of students across the US are now attending school four days a week. According to a 2021 study, more than 1,600 school districts across 24 states are using a four-day school schedule, and Oklahoma ...