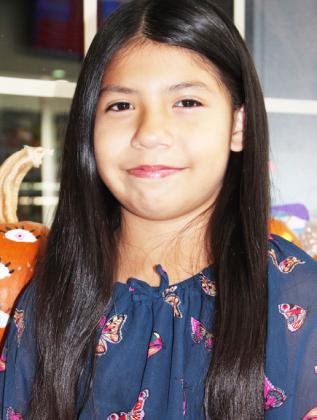 Vanessa Daugherty
At her young age of nine, Vanessa Daugherty of Sallisaw is not shy about sharing her thoughts about her Cherokee culture, dancing and her "some day" goals of becoming an actress.
Daugherty, who is enrolled in the Cherokee Immersion Program in Tahlequah, said she has been learning to speak her Cherokee Language since Pre-K.
"I really like going to Immersion school. We've been learning words from Halloween such as 'us-ka' which means 'skull' also head,...