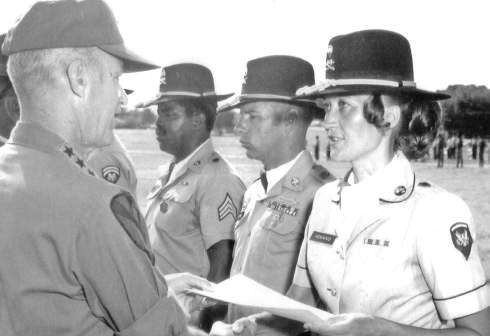 Loretta Jean Taylor
Loretta Jean Taylor served in the United States Army from 1973 to 1976. She was a Specialist Six Class, Legal Unit Communication Specialist and Legal Clerk for Staff Advocate Office.
She received the National Defense Award, Good Conduct Award, Sharp Shooter Award.
Taylor was the best female physical runner in Battalion, best in concealment in Bivouac Training and the first female in a tactical unit consisting of 800.
She is the daughter of John Kelly Taylor and Ruby Rowland.