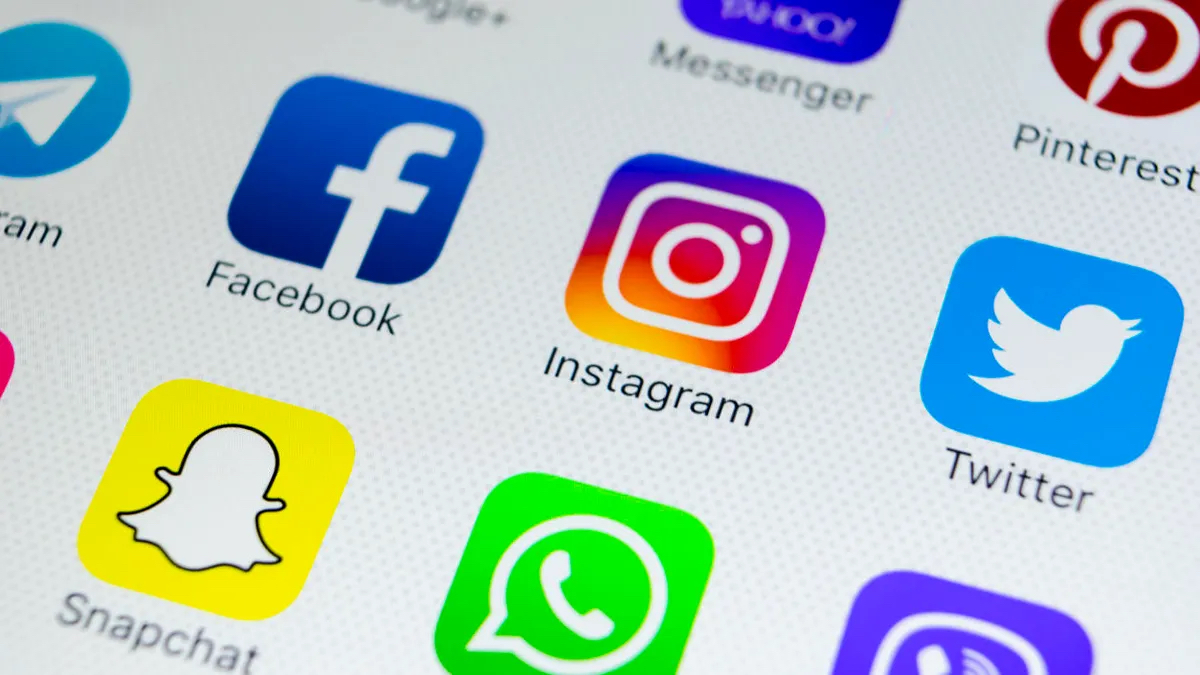 A: Main, Main, News
March 23, 2023
What's on social media about ICTC candidates
Social media, in general, and Facebook, in particular, are oftentimes as much a part of our daily lives as the air we breathe. FOMO, the fear of missing out, prods us to obsession as we keep checking in on the site to see what's been posted … and by whom.
Originally conceived 19 years ago as a benevolent way for Harvard students to connect with one another, Facebook has evolved from the digital world's epicenter for cute kitten photos, birthday wishes, love proclamations and offspring accomplishments to political vitriol, misinformation, conspiracy theories and digital catfights ad nauseam among adults who should not only know better, but surely could use their time more wisely.
But some, or all, of the second- by-second content updates are what keep us all coming back.
And when it's election season, there are plenty who insist on being part of the conversation, both good and bad, pro and con.
Such is the case with the candidates running for the Indian Capital Technology Center (ICTC) cBoard of Education.
Supporters of incumbent Scott Chambers have shared their opinions on Facebook about who should be elected, and why. Similarly, challenger Mark Walters' social media has been active with his political preferences and rallying the troops.
Here's a sample of some of posts from Facebook pages for Chambers and Walters.
In favor of Scott Chambers
Steven Hatcher (3/19/23): "All current ICTC school board members have endorsed Scott Chambers. That speaks volumes. Oh, and by the way, Mark Walters has blocked me on Facebook. He had no problem tagging our Sallisaw and Vian school board members and trying to cut their throats, but can't take the heat when he gets a dose of his own medicine."
Paula Burgener Haraway (3/19/23) responses to Hatcher: "Mark has worked hard AGAINST education in our communities. But take note…. he is silent about the bond issue in Adair County because he knows his position would jeopardize this election for him. The great people in the town of Vian haven't forgotten how he worked against their educational progress! He doesn't deserve to sit on ANY education board!"
Hatcher's response: "I have spoken to several folks in Stilwell and they are aware of it. The word is getting out in all counties. Wouldn't be surprised if we see a publication about his comments soon!"
Haraway's response: "Wonder why he doesn't post his own signs on I-40 with his other BS?? Same reason … he wants people that don't know him to think he has good sense!"
Hatcher's response: "He's definitely trying to pull one over on the voters of the counties that don't know who he really is. He hadn't made anymore posts calling democrats stupid, idiots, and evil since announcing his candidacy for the ICTC board. How convenient. Stilwell Public Schools in Adair county and Hulbert Schools in Cherokee county are both attempting to pass a school bond. Crickets from Walters …" —— Hatcher (3/4/23): "ICTC values our close working relationships with our partner schools. All the more reason to vote for Scott Chambers. He doesn't campaign against local school boards and could maintain those close relationships."
——
Hatcher (2/5/23): "Mark Walters himself has asked me to let everyone know why I think there are better options for the ICTC Board of Education. 1. School board members should be non partisan and represent everyone. Not call them stupid, idiots, and evil for having a different view. This is unbecoming of someone seeking such a position. 2. Mark actively campaigned against Sallisaw and Vian schools' improvements. So, please consider voting for Mark's opponent Scott Chambers."
In favor of Mark Walters
Gary Harris (3/19/23): "Trump step aside, let's all vote Mark Walter's President of The Great USA. Mark is a Red Neck with brains, back bone with grit, and a work ethic beyond measure. I know this for sure because he was the best employee on my fathers ranch, and the friend that will always be there for you."
——
Mark Walters (3/8/23): "I have heard a few people say Mark Walters does not support education, I ask you to consider this. Remember the flood of 2019. Mark Walters and Mark's Machinery & More ran the Tools for Schools campaign and raised almost $23,000 for Moffett School and Webbers Falls Public Schools which were severely damaged during this flood. Each of these schools received $10,908.00 from our efforts. We also gave the Vian FCCLA class $1,000 of the proceeds for being the top ticket seller. Don't believe everything you hear. Wanting transparency has nothing to do with being against education."
——
Walters (2/26/23): "Have you noticed that the comments have been turned off on the Indian Capital Technology Center Facebook page. They do not want you to hear my message. I stand for training a workforce for our community, not closing down the most needed programs in the district like Construction Trades, Carpentry, Masonry, Electricity and more. We have buildings sitting empty across the district where many of these classes were located. I say Bring Them Back! Folks don't be fooled by their games and cheap tricks. It is time that "We The People" choose our school board members not the outgoing board member and the remaining board."
——
Walters (9/28/22): "This is totally sick and evil and any of you that vote for a stupid democrat are just as evil! I hope you will vote biblically on Nov. 8. That means no democrats."
——
Walters (8/30/22): "I believe this 100%. The democrat party is evil."
——
Will Johnson (8/27/22): "You can not be a true Christian & a Democrat!"
——
Walters (8/24/22): "America we are in trouble. We must get rid of these stupid democrats!"
——
Walters (6/24/22): "This is just sick and evil and any of you that vote for a stupid Democrat are just as evil."
Poor little Nancy can't even hardly speak because she is so mad. Now she knows how it feels. To bad she was not aborted."
——
Walters (6/11/22): "Never vote for a stupid democrat!"
——
Walters (5/17/22): "Stupid democrats!"
——
Walters: "If you vote democrat after all this is over then you really are just an idiot."