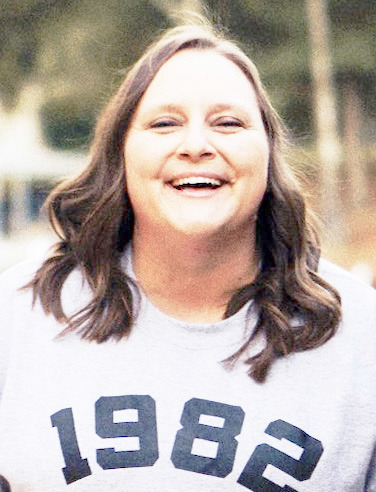 A: Main, Just Folks, Main, News
June 22, 2023
JUST FOLKS
Jordan Taylor
Ask Jordan Taylor what she'd like to do and where she'd like to do it, and it's quite possible she's already been there, done that … which is not to say she wouldn't want to do it again with someone from her very broad circle of family and friends.
"I am always up for an adventure," the Muldrow eighth-grade teacher says with anticipation. "Life is just too short, and you never know what's around the bend, so I just try to go on adventures when I can and just have a good time and be with those that I love. Seeing new places and trying new experiences with the people I love brings me joy."
While Taylor has experienced a lot of joy from what she's done, the places she's been and the people with whom she's seen them, she has shared a lot of joy.
And for the past nine months, the Muldrow native has been basking in the joy of her yearlong birthday celebration, quaintly named by one of her cousins as "Jordieth Fortieth."
"Turning 40 is a milestone, so I tried to have as much fun with it as I possibly could, and I think I succeeded," Taylor says. "I love my birthday, probably more than most people do. Any excuse I can use to get my friends that I love so much and my family together, I will use that as an excuse. It was a good time for a lot of my friends to get to go places with me."
But Taylor admits that 265 days of revelry since October 1 is getting old, even for her.
"I was even sick of myself at the end of it," she concedes.
Her year of fun has included a trip to Dallas with friends April and Becky to watch the OUTexas game, then a trip to Hot Springs with her cousins and her good friend Shelly.
But at the heart of Taylor's girls-just-wanna-have-fun lifestyle is travel and spontaneity.
"I'm just a friend that if you need to go somewhere, count me in. I just love to get up and go. I love my friends, and whatever they want to do, I'm gonna go along with them. I honestly consider my closest fiends as part of my family, too," she says.
"I love to travel to visit my friends that live in different places. My family, we try to always take a big vacation. We like to go to national parks. I've been to quite a few of those, and it's just beautiful."
But she adds that she also loves cities, hence her spring break trip to the Big Apple.
"I love watching musicals," Taylor says. "One of my best friends, her daughter is in musicals, so I like to go watch those here locally. But I took a trip to New York just this past spring break, and my cousin Rachel and I, we watched three musicals, we watched a musical every night. It's just something that's kinda nerdy, but really fun."
Last summer on a trip to Texas, she embraced the state capital's small business tourism slogan to Keep Austin Weird, and this past week she's been among Sequoyah Countians who have been exploring Branson. As a 24/7 advocate of the Muldrow school system — "I love being involved with the school. It's really a big family. A lot of my favorite people are at that school. I just love being a Bulldog, honestly, and doing things that I can to help make the school better." — she traveled to the Missouri vacation destination with the high school boys and girls teams for a weeklong summer basketball camp.
In addition to her role as an eighth-grade English teacher at her alma mater for the past 11 years, she handles the school's social media outreach, and cheers for the Bulldogs on the gridiron, the hardcourt, the diamond, the track and in the classroom.
"I do the social media for the school. That's been fun getting to work with different teachers and trying to promote all the wonderful things that we have at the school and our athletics, our state champions in speech and debate, academic awards, all kinds of stuff," Taylor says, her enthusiasm building.
"I love being around athletics. I love going to all the football games and basketball games. I'm very close with Coach Jana Armer, and I help her when basketball season rolls around with different things that she needs me to do, like keeping books at away games, making social media posts for them and making videos. I love to make videos for the school. That's something that showcases the school in a different way, and a way to use creativity that I have."
From her perspective as a teacher, she has seen the school environment change in the past decade or so, but says there are certain aspects that have not changed.
"What's not changed is that kids need to feel safe and to feel loved, and to have structure," she says. "Building relationships, that's the biggest thing. Building relationships with kids, that's the rewarding part of the job."
Taylor also enjoys playing acoustic guitar for her Fort Smith church, Harvest Time. She first started playing bass guitar when she was 16, but for the past 20 years has played acoustic guitar. "I love being able to play music at church and use that gift."
In the end, however, Taylor's personal life still revolves around travel and adventure.
"I would love to travel to Europe and to Scotland and Ireland, all the United Kingdom. I would love to go there. That's on my bucket list, for sure. It's just beautiful. I love the greenery of the outdoors, and I love being outdoors."
And adventure, by definition an unusual and exciting experience that calls for enthusiasm, can be an unexpected gift for Taylor's "Jordieth Fortieth."
"This has been a welcome adventure I didn't see coming," she says with a giddiness about being the subject for her favorite recurring newspaper feature, Just Folks.
Just Folks is Your TIMES way of honoring the regular people of Sequoyah County, recognizing their unique talents, personalities, jobs, abilities, etc. Your TIMES appreciates the cooperation of each Just Folks and the public's nominations for this feature. If you know of someone you think might be a good story, contact Amie at 918-775-4433.