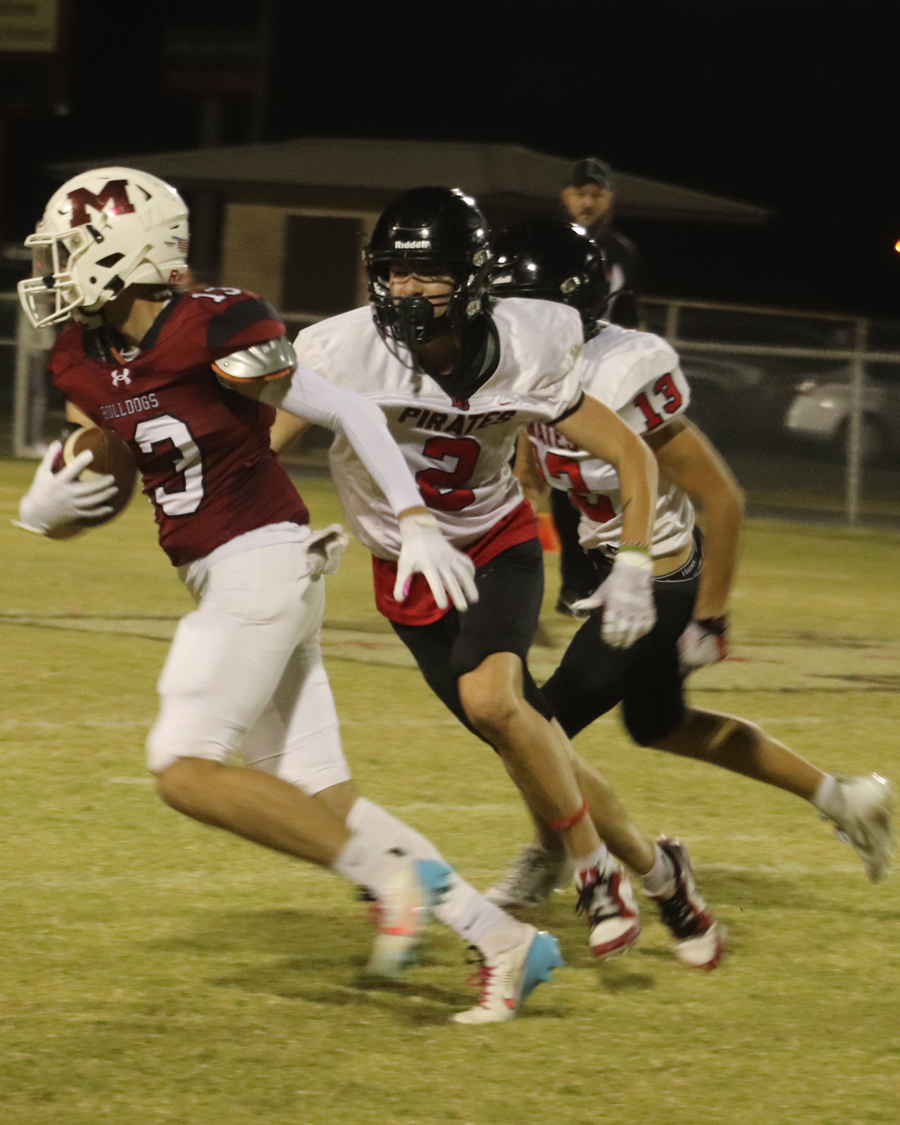 MULDROW FOOTBALL
Locust Grove Pirates spoil Senior Night for Muldrow Bulldogs
Despite all the adversity that the Muldrow Bulldogs had to endure in their home finale against the Locust Grove Pirates in a District 3A-3 game Friday night at Marty Rogers Field, the 'Dogs still had a chance to either force overtime or even win the game.
Unfortunately, when the Bulldogs needed to make defensive stops they could not, as the Pirates spoiled Muldrow's Senior Night game by winning 42-27 to send the 'Dogs to their seventh straight loss.
"I thought our kids played extremely har...