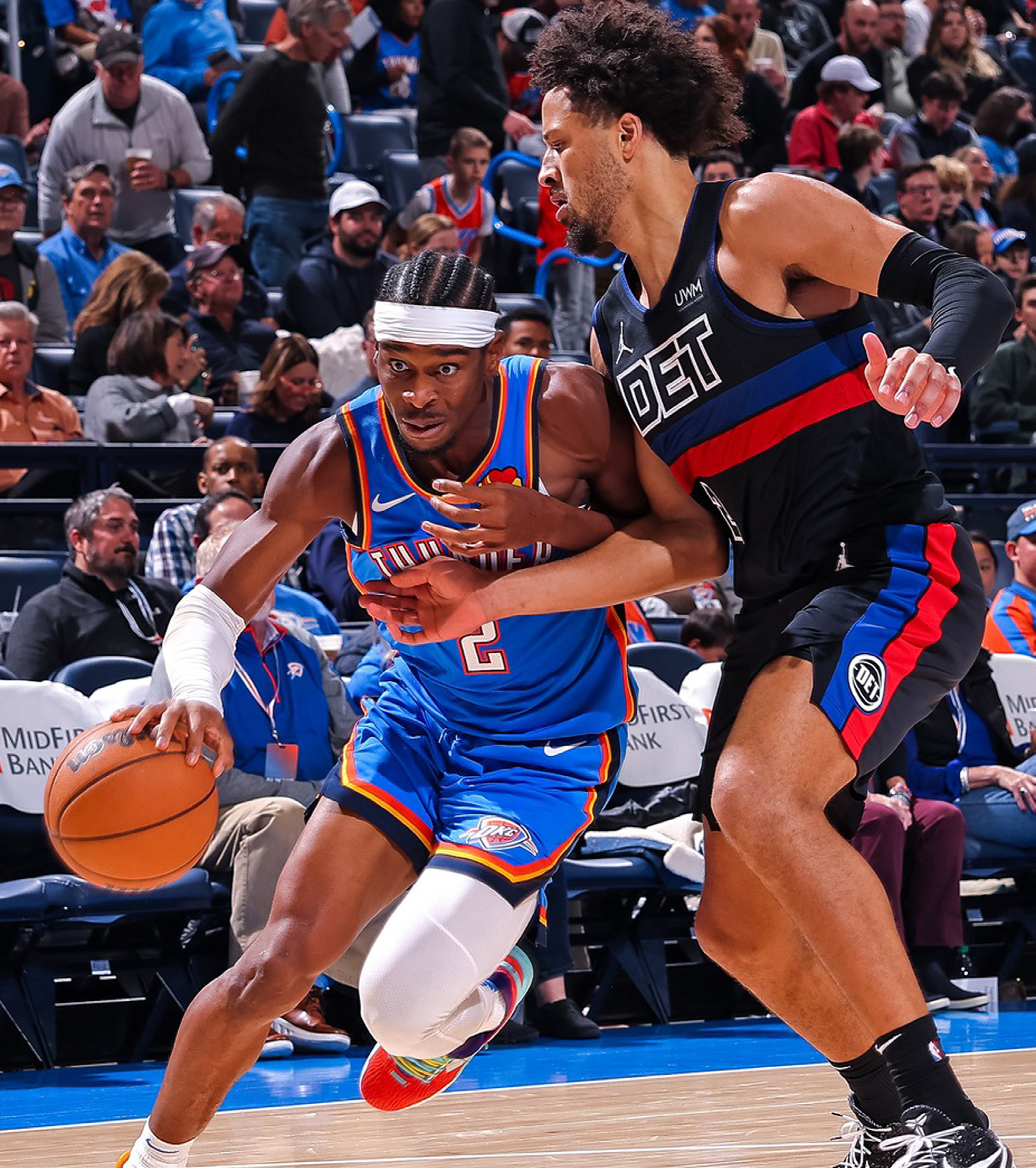 OKC THUNDER
Thunder dumps Detroit, looks to host New Orleans
The Oklahoma City Thunder beat the Detroit Pistons 124-112 just 24 hours after losing their home opener 128-95 to the defending champion Denver Nuggets. OKC won its Friday night road game 108-105 over the Cleveland Cavaliers.
In the Thunder's loss to the Pistons, Oklahoma City guard Shai Gilgeous-Alexander and former Oklahoma State Cowboy Cade Cunningham found themselves opposing each other during Monday night's game at Paycom Center.
The Thunder returns to action at 6:30 today at home ag...