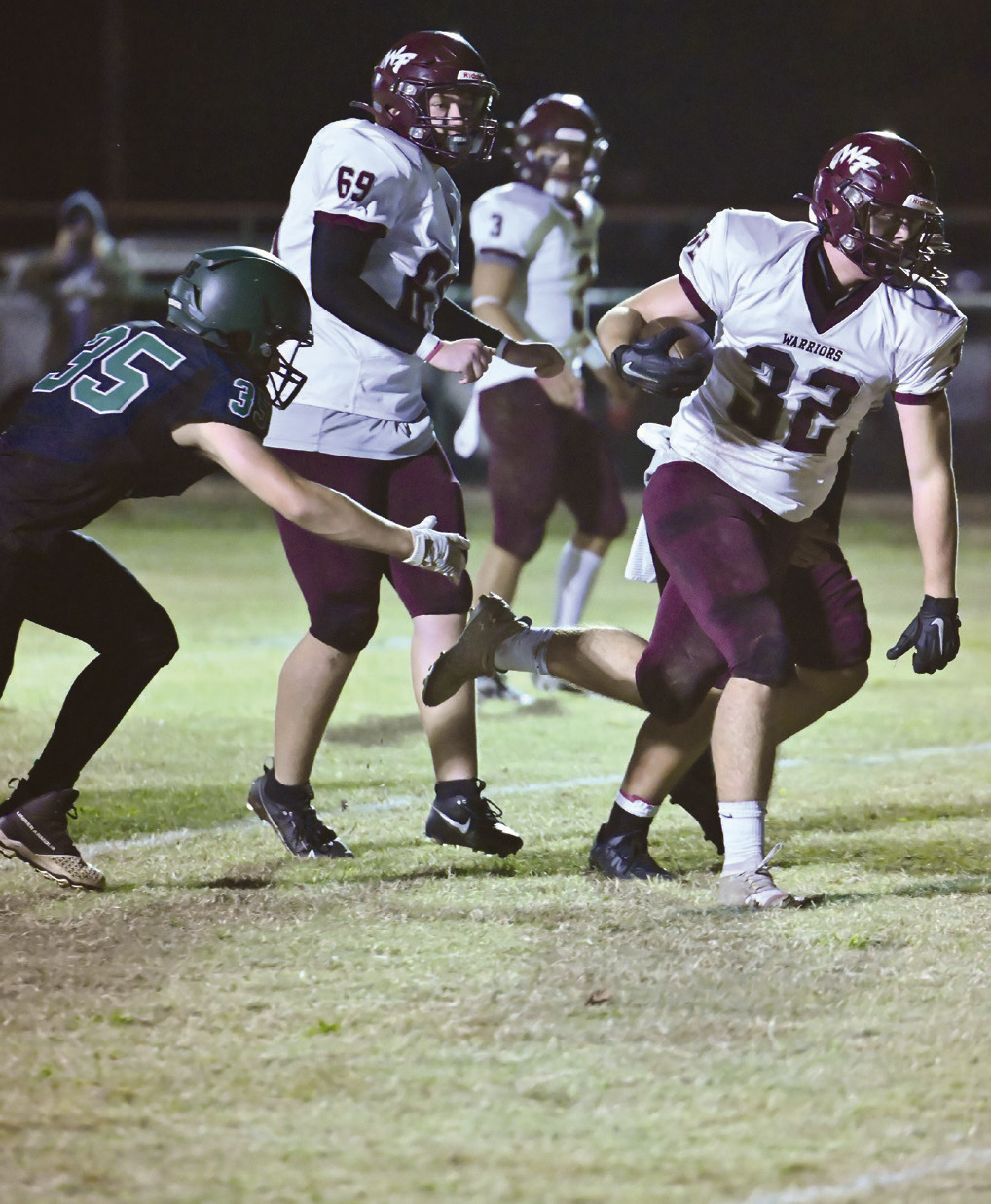 B: Sports
November 7, 2023
WEBBERS FALLS FOOTBALL
Warriors rout Quinton, travel for playoff opener at Welch
QUINTON — The Webbers Falls Warriors ended the regular season with a 62-12 rout Thursday night over the host Quinton Savages in the final District B-5 game of the season.
The Warriors (8-2 overall, 3-2 in district play) finished in third place and will travel to meet District B-6's runner-up, the Welch Wildcats, at 7 p.m. Friday to begin the Class B playoffs.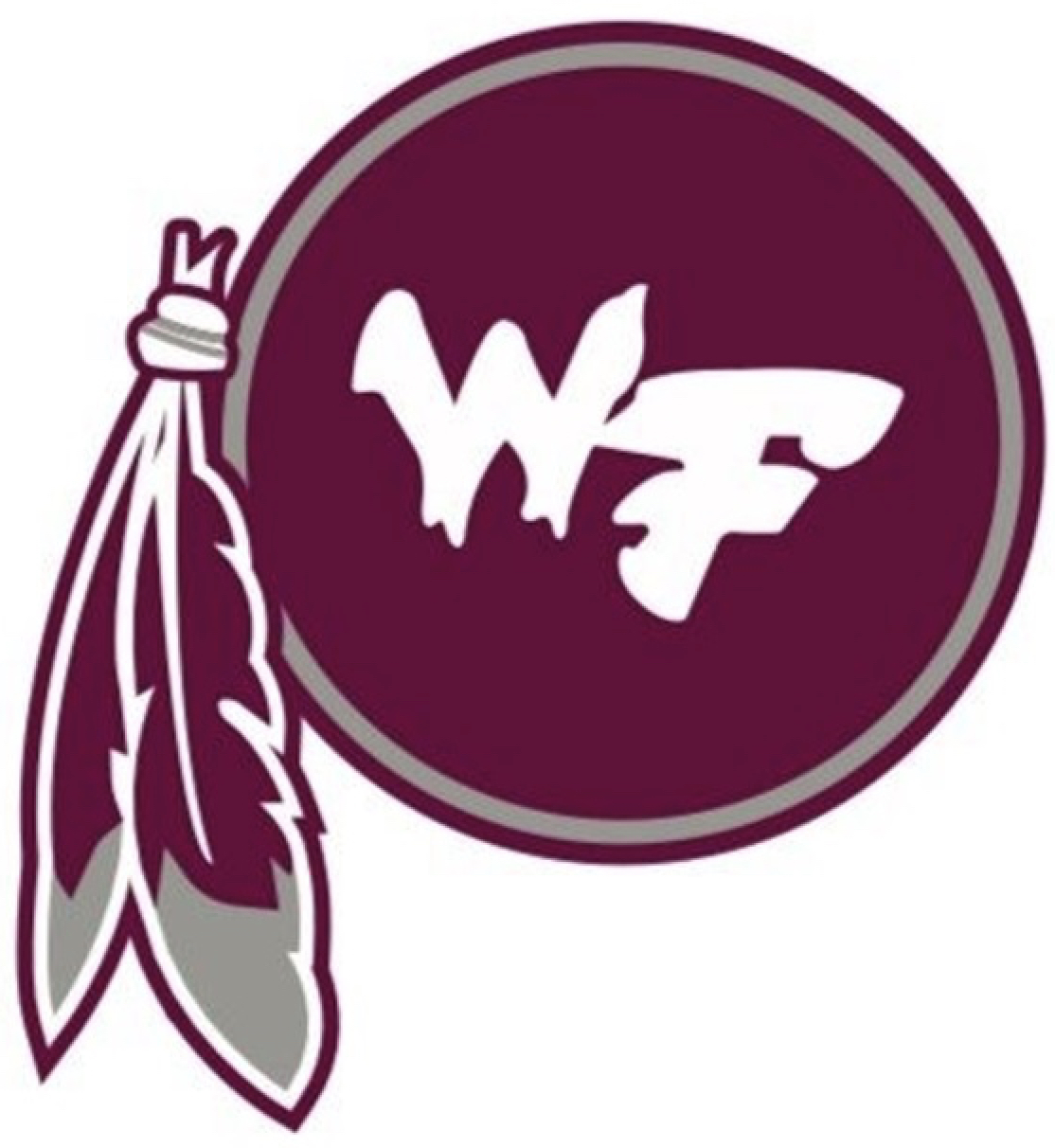 The Warriors broke the scoreless deadlock on Maddux Shelby's touchdown run and Aiden Turley's two-point conversion run for an 8-0 lead with 4:47 left in the first quarter.
After the Savages (5-5, 2-3) cut their deficit to 8-6 with 1:14 left in the period, the Warriors reversed things as Turley scored the TD and Shelby scored the two-point conversion with 27.8 seconds remaining in the quarter for a 16-6 lead after the opening period.
It was a Shelby connection that produced the next score for Webbers Falls as Maddux hit little brother Gunner on a 34-yard touchdown with 8:40 left before halftime. Maddux Shelby scored the two-point conversion for a 24-6 advantage.
After Dylan Young picked off a Quinton pass, Maddux Shelby capped the gift possession with his second TD run of the game. His two-point conversion increased the Webbers Falls lead to 32-6.
Maddux Shelby recorded a hat trick on touchdown runs as his third TD and subsequent two-point conversion runs gave the Warriors a 40-6 halftime lead.
The Savages took advantage of a fumble by the Warriors on the second-half kickoff, and they cashed in on the gift possession with a touchdown run to cut the Quinton deficit to 40-12 with 11:03 left in the third quarter. That was as close as the Savages got.
It only took 13 seconds for Maddux Shelby to score his fourth TD, which was capped by his fifth two-point conversion, to put Webbers Falls ahead 48-12 with 10:50 remaining in the period.
After Gunner Shelby picked off a Quinton pass, the Warriors turned that takeaway into another touchdown as Maddux Shelby, his fifth, and sixth two-point conversion to increase the Webbers Falls advantage to 56-12 with 3:40 left in the period.
After Ryan Cowan recovered a Quinton fumble, Maddux Shelby capped the drive — and the night — with his sixth TD with 2:51 remaining in the quarter to put the game into mercy-rule status — without needing to attempt the conversion.
Webbers Falls ball carrier Aiden Turley, right, gets past Quinton linebacker Brett Barnes, left, and Turley's teammates Brock Rhoden, left, and Maddux Shelby, far back, watch during Thursday night's District B-5 game in Quinton.
PHOTO BY TIFFINEY SWEARINGEN