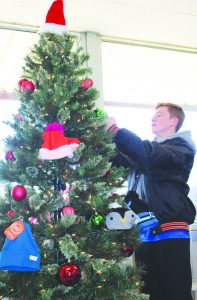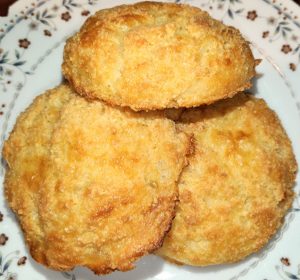 8oz cream cheese, softened 3 cups shredded mozzarella cheese 4 large eggs 4 Tbsps. aluminum free baking powder 2 cups almond flour 2 Tbsps. unsalted butter Preheat oven to 350°F. In small pot over low...
By&nbsp
Pastor Reggie Kelley&nbsp
Blackgum Christian Union ChurchTHIS WORLD IS NOT MY HOME!!! WE'RE JUST PASSING THROUGH!!! I Peter 2:1-25 1Wherefore laying aside all malice, and all guile, and hypocrisies, and envies, and all evil sp...
Canterbury Chapel Indian Methodist Church, located at 200 Randall St. in Vian, will be hosting a cultural 'Make and Take' evening on Nov. 28 from 5:30to 8 p.m.Booths offering wares for sale will be av...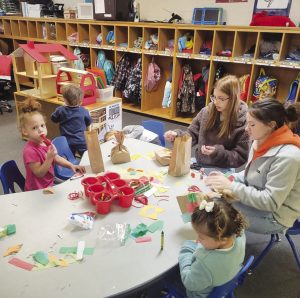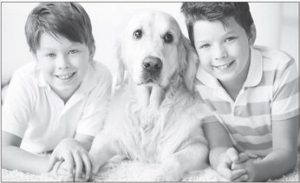 READING YOUR NEWSPAPER MAKES YOU SMARTER"Of course, I'm thankful," says Kid Robin Read. "I get to visit with people every week in this feature and have great friends."This week, Americans focus on gra...
A pre-diabetes prevention workshop is planned for Sequoyah County residents who may wish to enroll in the 16-week program, Janis Risley, OSU Family and Consumer Science Educator, announced Monday at t...
If it feels like the holiday season is getting longer and more reliant on technology every year, you're not imagining it.According to a holiday consumer survey, 52% of respondents already started or p...
Nov. 24Free Thanksgiving dinner11 a.m. to 2 p.m.Broadway Joe's Cafe, MuldrowDec. 1Vian Christmas paradeEntry forms for Sallisaw's annual Christmas parade are due in the chamber office by noon.Every en...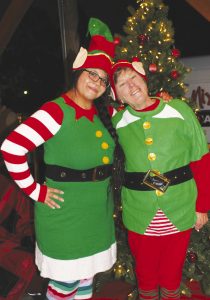 The Christmas season was officially kicked off Thursday night with the annual lighting of the Christmas tree on the lawn of the Stanley Tubbs Memorial Library in downtown Sallisaw. Among those greetin...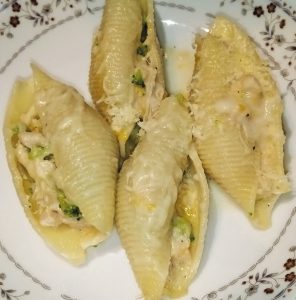 2 16oz jars Alfredo sauce2 cups cooked chicken, shredded2 cups cooked broccoli, chopped1 cup shredded Mexican blend cheese ¼ cup shredded parmesan Jumbo pasta shells, cooked Salt/Pepper to season (if ...
24oz cheese tortellini2 Tbsps. unsalted butter1/4 cup finely minced onion3 cloves garlic, finely minced3 cups chicken stock1 cup heavy cream8oz cream cheese, cut into cubes for easier melting2lbs shri...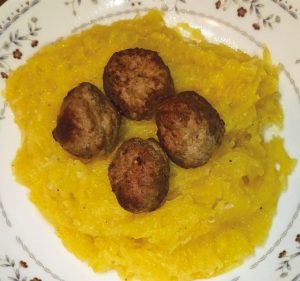 1 medium spaghetti squash 1 Tbsp. avocado oil Salt and pepper to taste Prepared, cooked meatballs-you can make your own while the squash is cooking or you can get frozen and prepare as directed 2 Tbsp...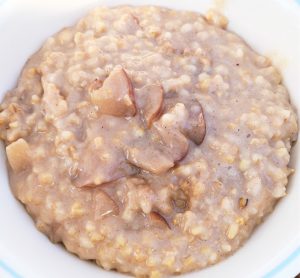 1 cup steel-cut oats4 cups unsweetened almond milk2-4 medium apples, chopped1 tsp. cinnamon ¼ tsp. nutmeg2 Tbsps. honey, more or less to taste Line slow cooker with Crock Pot liner or grease with coco...
The Cherokee Nation of Oklahoma donated $1,000 to Sallisaw Boy Scout Troop 731 to help with the cost of attending Winter Camp during Christmas Break. Scouts will spend four days camping and working on...
Vian's 5th annual Downtown in December, scheduled for Dec. 8, is currently looking for coats and toys to give away during the event.The PTO Coat Drive is looking for gently used or new coats which wil...
The 38th Annual Miss Merry Christmas Pageant will be held Saturday, Nov.19, at the Roxy Theater in Muskogee. The pageant is held each year to kick off the Christmas Celebrations in Muskogee.Girls from...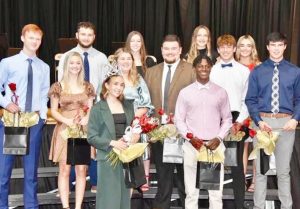 By&nbsp
Lynn McCulley Staff Writer&nbsp
Trinity Missions Fundraisers of the Muldrow/Roland Trinity United Methodist Church announces the Holiday Helper Fundraiser to be held from 10 a.m. to 4:30 p.m. Saturday, Nov. 19.The event will include...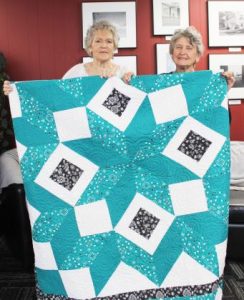 Proceeds to benefit nutrition center News Staff Fri, 11/04/2022 - 06:12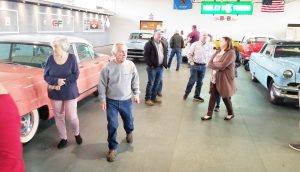 Larry Crowe provided a sneak preview Wednesday of his Big Toy Museum, located in Sallisaw's old middle school. The tour of the remodeled school was a trip down Memory Lane for many who were students w...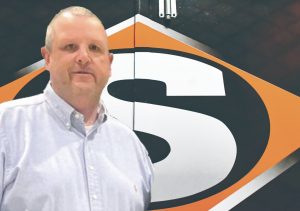 By&nbsp
Lynn Adams Staff Writer&nbsp
If history does, indeed, repeat itself and new Sallisaw football coach Brandon Tyler replicates the success he enjoyed at Vian and Gore, then go ahead and make hotel reservations for the Class 4A stat...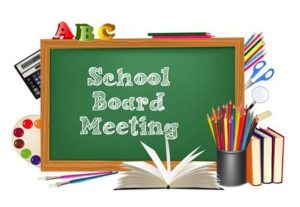 Along with business manager's in special meeting
By&nbsp
Amie Cato-Remer Editor&nbsp
Vian Public School Superintendent Victor Salcedo and Business Manager Ed Brockman's resignations were accepted by the Vian Board of Education on March 29, during a special meeting. After going into an...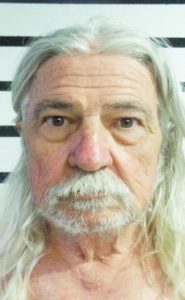 Between Walmart and bank
By&nbsp
Amie Cato-Remer Editor&nbsp
A Sayre man is facing a felony charge of indecent exposure after he reportedly exposed himself earlier this month in Sallisaw. Wilbur C. Poindexter, 65, was formally charged on March 10 in Sequoyah Co...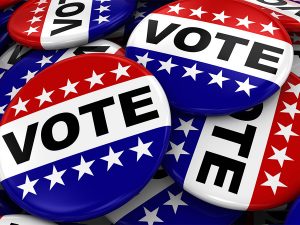 By&nbsp
Amie Cato-Remer Editor&nbsp
Sequoyah County voters will go to the polls to decide who will represent area schools and towns in the Board of Education General Election and Municipal General Election on Tuesday, April 4. Scott Cha...