BY BILLIE ANTHONY Today we didn't get to have a weigh in because of the electricity being off in the church and our scales are electric scales that weigh up to 1,000 pounds. So far, we have not ...
AMIE CATO-REMER EDITOR A Muldrow man has been charged with a second felony count of lewd molestation after he reportedly touched a minor under the age of 16 inappropriately. William O. Reed, 32, was c...
The back-to-school season can bring excitement for young people as they prepare to see their classmates again, meet new teachers and students, and explore new subjects. For youth in foster care, howev...
AMIE CATO-REMER EDITOR A Gore man has reportedly been charged with a felony count of assault, battery, or assault and battery with a dangerous weapon after trying to run over another man with his car....
Nathaniel Livers, 19, Sallisaw; Zoe Hennesee, 18, Sallisaw. Gabriel Qualls, 21, Muldrow; Danielle Thomas, 23, Muldrow. Juan Medrino Jr., 52, Sallisaw; Brittany Poindexter, 31, Sallisaw. Jake Mullens, ...
Gans Public School is participating in a free breakfast and/or lunch program for the current school year 2022-23. All students enrolled in the district may participate in the breakfast and/ or lunch p...
WATER CONSERVATION ALERT News Staff Fri, 08/05/2022 - 13:21
Baptist Health Urgent Care has opened a new center today in Fort Smith-Northside on Rogers Avenue, across from Walgreens. "Whether it's a minor injury, vaccination, sports physicals or oth...
Connors State College has announced they are not raising tuition or fees for FY23. In a year where many Americans are faced with increased prices, CSC has expressed their desire to keep prices as affo...
Blue Cross and Blue Shield of Oklahoma (BCBSOK) awarded $880,000 in Healthy Kids, Healthy Families (HKHF) grants to 20 nonprofits addressing mental health, economic opportunity and social determinants...
The number of persons with diabetes is expected to more than triple by 2050, with Oklahoma ranking the fifth highest in diabetes mortality rate in the nation. To encourage ongoing training and educati...
Aug. 11Classes beginSept. 5No school (Labor Day)Sept. 16No schoolOct. 6-7Parent/Teacher ConferenceOct. 7No schoolOct. 14-17Fall BreakNov. 21-25Thanksgiving BreakDec. 19-Jan. 2Winter BreakJan. 3Classes...
Oklahoma Attorney General John O'Connor has announced that Oklahoma is joining a nationwide Anti-Robocall Litigation Task Force of 50 attorneys general to investigate and take legal action again...
The OSDH recommends schools implement a set of core infectious disease prevention strategies as part of their normal operations. Adding and layering COVID-19-specific prevention strategies tied to COV...
By&nbsp
Amie Cato-remer&nbsp
The Gore Board of Trustees met on July 12 where they approved a lease agreement with MC Nutrition and the purchase of some property, and then discussed agenda items relating to fire and police busines...
The results are in and Oklahoma's state bridges continue to shine in a national ranking for good bridge conditions. Bridge reconstruction projects and repairs made in 2021 helped move Oklahoma u...
Cherokee Nation Principal Chief Chuck Hoskin Jr. signed an executive order Thursday safeguarding Cherokee Nation employees' privacy rights and ensuring their privacy is protected and maintained....
The Blackgum Fire Department will be hosting a Pancake Breakfast on Sept. 3 at the Blackgum Community Center, north of Vian. Menu will consist of pancakes, bacon, and beverage, with all proceeds benef...
Indian Capital Technology Center (ICTC) – Sallisaw Campus Director Nick Carter has announced that classes will begin August 15 for all full-time day programs. The morning session runs from 8 thr...
Voters in Sequoyah County who want absentee ballots mailed to them for the August 23, Primary Runoff Election should apply now, County Election Board Secretary Cindy Osborn said today. Absentee ballot...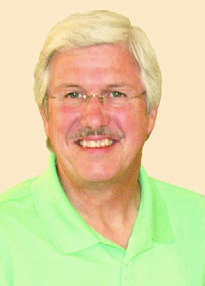 By&nbsp
Lynn Adams Staff Writer&nbsp
It's been 27 years, but I'd do it all again. Actually, I did do it all again, and my wife Brenda and I celebrate it twice each year. Today is our wedding anniversary. It's our second in the past four ...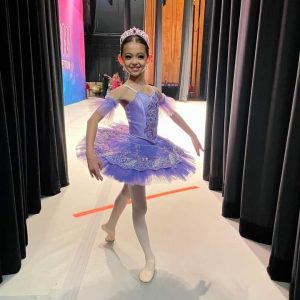 Ballet phenom earns invite for intensive training in NYC
By&nbsp
Lynn Adams Staff Writer&nbsp
There may come a time when Amy Deck is a name as recognizable in the ballet world as Russian icons Vaslav Nijinsky, Anna Pavlova, Rudolf Nureyev, Mikhail Baryshnikov and Natalia Makarova, or even Okla...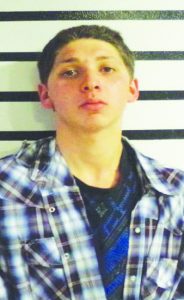 By&nbsp
Amie Cato-remer Editor&nbsp
A Marble City man is facing charges after reportedly breaking into a residence and throwing an axe at a man at a Marble City residence.Justin B. Castillo, 21, was charged on Jan. 18 with felony burgla...
By&nbsp
LYNN MCCULLEY STAFF WRITER
&nbsp
Sequoyah County Commissioners took action Monday to approve an agreement between District 2 and the Cherokee Nation regarding "pre-payment" funding for the Indian Road/ Hubler Hollow Culvert Replaceme...
Early voting begins Thursday, Feb. 9, for the Board of Education primary in Sequoyah County. Voters who will not be able to make it to the polls on election day, have the option of voting early at the...