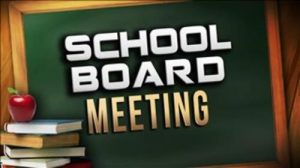 By&nbsp
Amie Cato-Remer Editor&nbsp
During a special meeting of the Gore Board of Education on May 5, retiring staff members were recognized and contracts were approved for a new construction project. Retiring are Tereasa "Ms. Terri" Ba...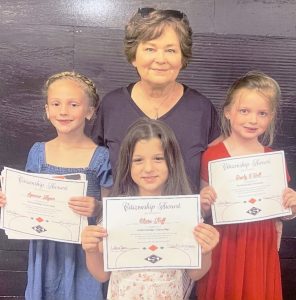 Proud grandmother Vicki Agent recently celebrated Liberty Elementary School's recognition of her grandchildren, Spencer Agent (Mrs. Gladd's class), Olivia Neff (Mrs. McInerny's class) and Darly O'Dell...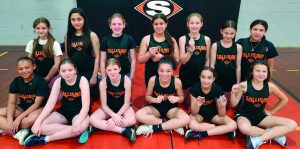 Track and field
Sallisaw's fifth grade girls track and field team recently completed a successful season. Members of the 2023 team are Zoiey Holloway, Khloe Houston, Raylee Ridenhour, Jornee Moody, Addy Holt, Melania...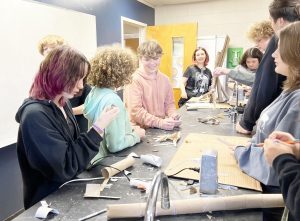 Mrs. Sutterfield's science lab classes at Roland Public Schools have been hard at work creating their very own Rube Goldberg machines. A Rube Goldberg machine is a chain reaction-type machine or contr...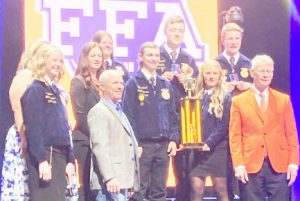 The Roland FFA Rangeland Team placed as state champions at the Oklahoma State University Rangeland Career Development Event held in Stillwater. Team members competed against teams from across the stat...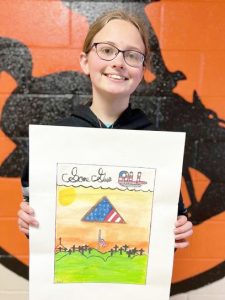 Carly Rhineheart of Roland Middle School has advanced in the Illustrating America Art Contest, hosted by the VFW. She won first place in grades 6-8 through the Muldrow VFW, and her artwork has now bee...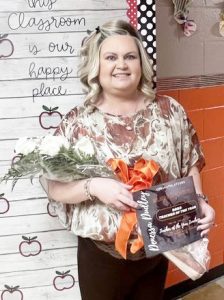 Roland Public Schools teacher Denessa Dudley has been named the school's campus-wide Teacher of the Year. Dudley has been teaching for the past 28 and a half years in the lower elementary, and is a Ro...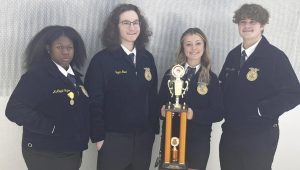 The Gans FFA Chapter recently competed at the State FFA Interscholastics in Stillwater. The competition was held at Oklahoma State University. Gans competed in three different areas: Soil and Water Ma...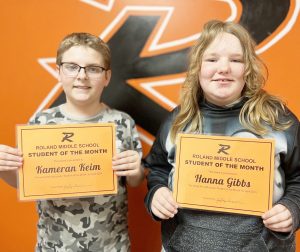 Roland Middle School sixth grade Students of the Month for April Kameran Keim and Hanna Gibbs.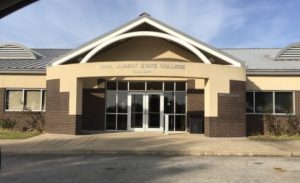 Carl Albert State College (CASC) graduation ceremonies are scheduled for Saturday, May 13, with two ceremonies, the first at 11 a.m. followed by a service at 1 p.m. This ceremony will honor the class ...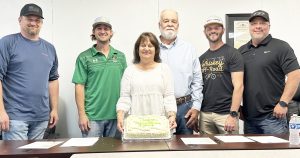 Tereasa "Ms. Terri" Barrick taught 18 years with Gore Schools. She is pictured at a retirement appreciation with board members, from left, Ryan Hoog, Cody Sloan, Barrick, Steve Barrick, spouse, Lester...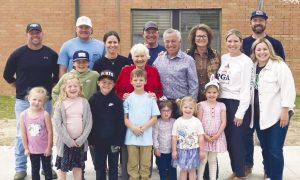 The Montgomery family recently donated a new basketball court, complete with both regulation and Little League goals, to Gore Elementary School. Gore School Superintendent Lucky McCrary said the famil...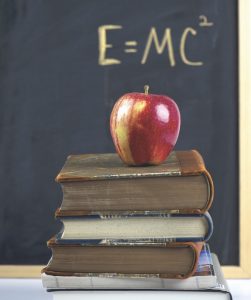 Twenty-seven business and higher education partnerships throughout the state were recently recognized as innovative collaborations that further the education of Oklahoma's workforce. The Oklahoma Stat...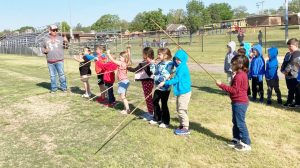 Cherokee National Educational Services visited Roland Elementary last week where students had the opportunity to gain a deeper understanding of the Cherokee language, as well as learning about Cheroke...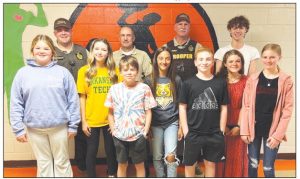 Oklahoma Highway Patrol Marine Enforcement Division recently taught seventh- and eighth-grade students about boat and water safety. They spent two full days with the students going over everything so ...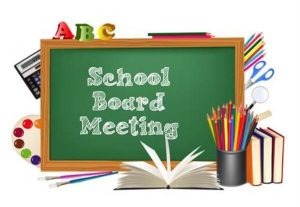 By&nbsp
Amie Cato-Remer Editor&nbsp
The Gore Board of Education met on April 10 where they voted to hire a FFA advisor and a temporary certified teacher/ coach, and also announced their selection for District Teacher of the Year. The bo...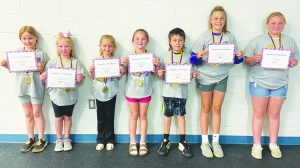 The Central Elementary Students of the Month for April are Mikenalley McGlothlin, Nova Brammer, Billie Chambers, Kodee Blackburn, Traiven Tubbs, Gabby Randolph and Sydalee Thomas.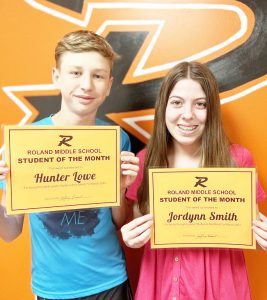 Hunter Lowe and Jordynn Smith have been selected as eighth-grade Students of the Month at Roland Middle School.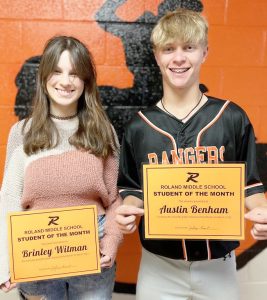 Brinley Witman and Austin Benham have been chosen as seventh-grade Students of the Month at Roland Middle School.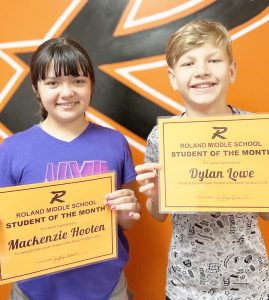 Mackenzie Hooten and Dylan Love have been selected as sixth-grade Students of the Month at Roland Middle School.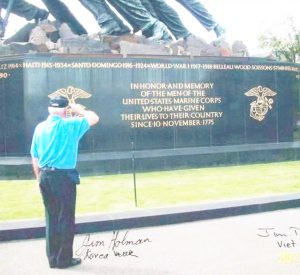 By&nbsp
Lynn Adams Staff Writer&nbsp
War, veterans will tell you, changes those who survive it. "After the war, I became a better person, because I learned the importance of things that I have," says Jim Holman, who became a successful l...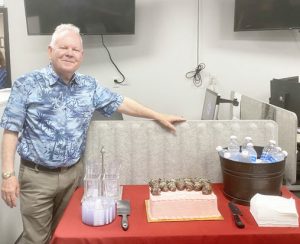 By&nbsp
Amie Cato-Remer Editor&nbsp
He has survived eight sports editors. And while never taking on the title of sports editor at Your TIMES, he has been a fixture of sports in Sequoyah County for nearly 40 years. Lea Lessley of Sallisa...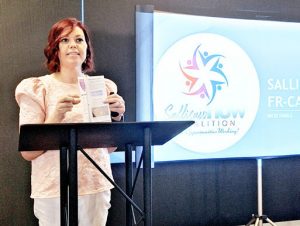 By&nbsp
Lynn Adams Staff Writer&nbsp
Slowly but surely, when it comes to fentanyl and opioid overdoses in Sequoyah County, Sallisaw NOW Coalition is overcoming denial and resistance. The organization, which is currently funded by five gr...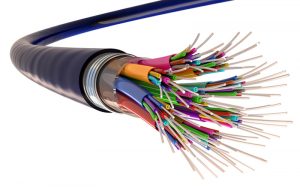 The Oklahoma Broadband Office (OBO) is hosting a statewide broadband listening tour, and is scheduled to stop in Sallisaw on June 6. The "Let's Get Digital: Oklahoma Broadband Tour" is making stops th...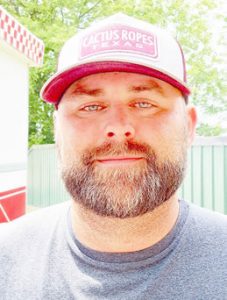 Just Folks
By&nbsp
Lynn McCulley Staff Writer&nbsp
At the age of 40 and being a single dad of six, Walter Davis of Sallisaw has the ideal business going for him doing something he enjoys and still gets to spend time with his children. As the owner of ...