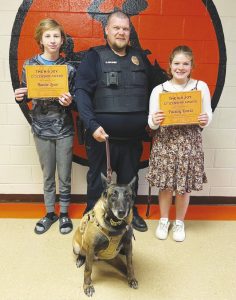 Roland Middle School would like to congratulate students, Hunter Lowe and Paisley Davis, on receiving The K-9 Joy Citizenship Award for the month of January. Officer Charles McGee with the Roland Poli...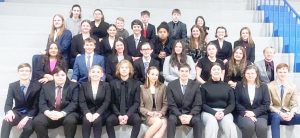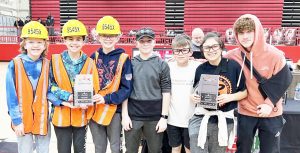 Roland Middle School would like to congratulate two of their VEX Robotics teams that traveled on their own to compete at the Hilldale Hornets Round 2 Tournament last weekend. The teams 9545N, Cyber Nu...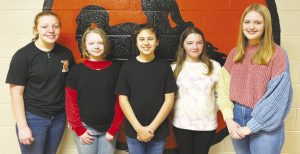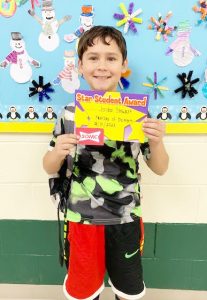 Jordan Stewart has been selected as January Member of the Month for Boys & Girls Club of Sequoyah County, Brushy Unit.Stewart is the grandson of Diane Moore. He was selected because of his good be...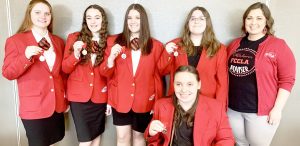 The Sallisaw FCCLA Chapter is a student organization that focuses on student leadership and interpersonal development through family and consumer sciences education. Friday, February 10th, Kali Crow, ...
Sallisaw Middle School has recently announced the names of the students on the "Superintendent's and Principal's honor rolls for the first semester of the 2022-23 school year.All A'sSixth GradeKynli A...
Dean College is pleased to announce that Haley Phillips of Sallisaw has earned a place on the Dean's List for the Fall 2022 semester. Students named to the Dean's List have demonstrated a serious comm...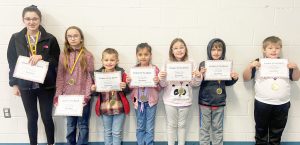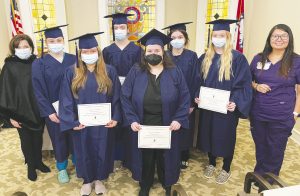 Methodist Village Senior Living (MVSL) in Fort Smith is now licensed through the state of Arkansas to educate Certified Nursing Assistants (CNAs)."With the national healthcare staffing challenges we a...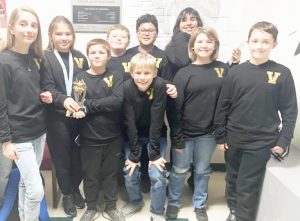 Vian Public School's fifth and sixth grade Academic Team were named District Champs at Gore on Dec. 15. The team won second place at the Regional meet at Chelsea last Saturday, Jan. 21. They will move...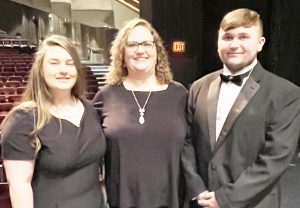 Vian High School choir members Rayken Massey, Emilee Cook-Cobb and Gavin Stinnett were recently selected for Oklahoma's Vocal All-State Choirs.Auditions for the prestigious choirs were held in October...
Muldrow FFA & 4H's local Livestock and Kiddie Show will be held Saturday, Feb. 4 at the Muldrow High School show barn.The Kiddie Show will start at 11 a.m. and anything can be shown, as long as it...
Johnathan L Fernandez, of Roland, was named a fall 2022 Presidential Scholar at the University of Central Arkansas.Fernandez was among nearly 1,200 students named as a UCA Presidential Scholar.To qual...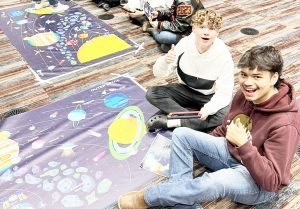 Roland Middle School and High School students attended the 1st annual STEM Fest last week, which was hosted by the Cherokee Nation. Students had the opportunity to learn about STEM careers and partici...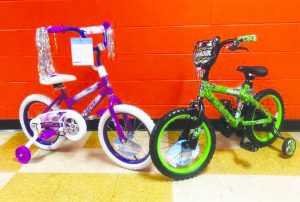 Roland Public Schools has decided to provide an exciting incentive for students who have good attendance. From Jan. 3 to April 28, every child who has perfect attendance for a week of school has their...
Heather Stockard, of Muldrow, has been named to the Fall 2022 Chancellor's List at the University of Arkansas at Little Rock.UA Little Rock recognizes superior academic performance at the end of each ...
By&nbsp
Amie Cato-Remer Editor&nbsp
Hires consultant in special meetingThe Roland Board of Education held a special meeting on Jan. 18 where they took action on the resolution providing for the issuance of general obligation purpose bon...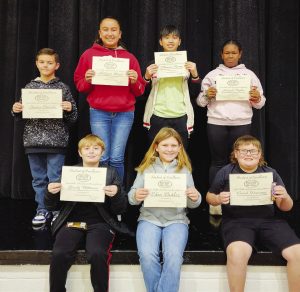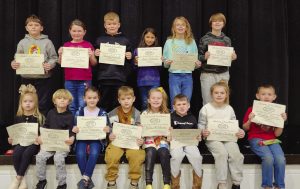 Gans School Students of Excellence for the second nine weeks.Elementary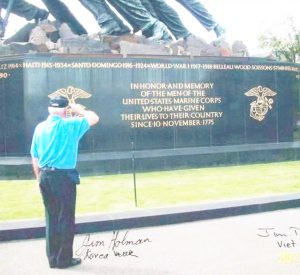 By&nbsp
Lynn Adams Staff Writer&nbsp
War, veterans will tell you, changes those who survive it. "After the war, I became a better person, because I learned the importance of things that I have," says Jim Holman, who became a successful l...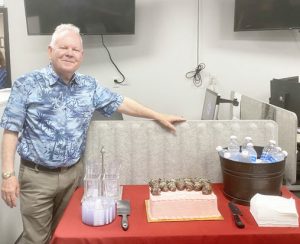 By&nbsp
Amie Cato-Remer Editor&nbsp
He has survived eight sports editors. And while never taking on the title of sports editor at Your TIMES, he has been a fixture of sports in Sequoyah County for nearly 40 years. Lea Lessley of Sallisa...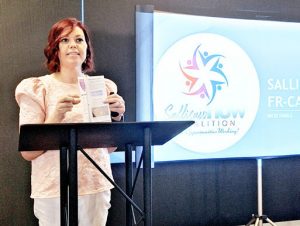 By&nbsp
Lynn Adams Staff Writer&nbsp
Slowly but surely, when it comes to fentanyl and opioid overdoses in Sequoyah County, Sallisaw NOW Coalition is overcoming denial and resistance. The organization, which is currently funded by five gr...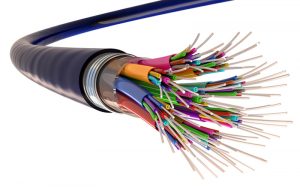 The Oklahoma Broadband Office (OBO) is hosting a statewide broadband listening tour, and is scheduled to stop in Sallisaw on June 6. The "Let's Get Digital: Oklahoma Broadband Tour" is making stops th...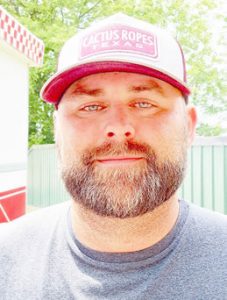 Just Folks
By&nbsp
Lynn McCulley Staff Writer&nbsp
At the age of 40 and being a single dad of six, Walter Davis of Sallisaw has the ideal business going for him doing something he enjoys and still gets to spend time with his children. As the owner of ...