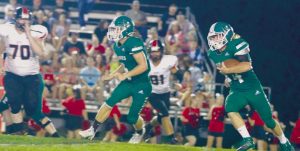 By&nbsp
Lea Lessley Sports Writer&nbsp
Class A No. 2 Gore registered its third shutout of the season and Gunner Dozier accounted for four touchdowns Friday night against Savanna in Pittsburg County as the Pirates improved to 4-0 with a 54-...
Set to play Cave Springs Thursday JIM CAMERON SPORTS WRITER OAKS – Webbers Falls never fell behind on the road Friday night versus Class C Oaks-Mission enroute to a 46-16 nondistrict win. Webber...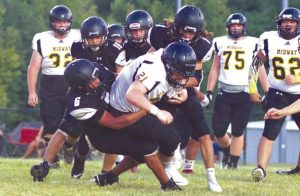 By&nbsp
Lea Lessley Sports Writer&nbsp
GANS–Gans trailed visiting Midway 8-0 at the end of the opening period Friday night but the Chargers outscored the Grizzlies 30-8 in the second quarter on their way to the 54-8 non-district win....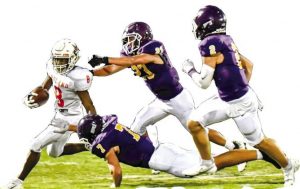 By&nbsp
Jim Cameron Sports Writer&nbsp
If you were near Central High School's football stadium Thursday evening you would've sensed the excitement in the air when these two teams locked horns in the inaugural game between Clas...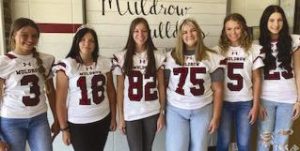 All teams listed are high school teams unless noted otherwise and all schedules are subject to change. THURSDAY, SEPT. 22 •Webbers Falls football team at Cave Springs (7 p.m.) •Vian softba...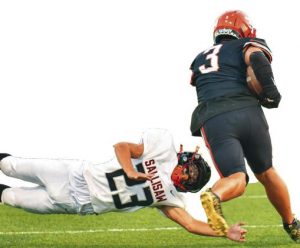 By&nbsp
Jim Cameron Sports Writer&nbsp
TAHLEQUAH – Sallisaw's theme for its game at Tahlequah Friday should be "improvement." The Black Diamonds' running game and special teams had a banner night, despite los...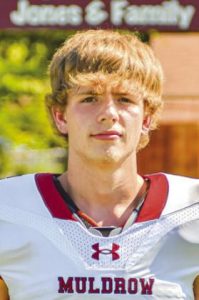 By&nbsp
Lea Lessley Sports Writer&nbsp
Trenden Collins and Eli Crumrine rushed for a combined five touchdowns and Muldrow's defense limited Spiro to its lowest point total of the season Friday night inside McClain Stadium as unbeate...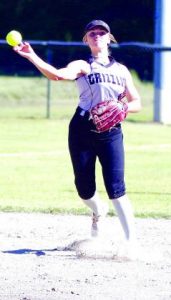 By&nbsp
Lea Lessley Sports Writer&nbsp
Gans travels to Red Oak for district tournament Thursday Gans' high school softball team scored six runs in the bottom of the second inning to break a 3-3 tie Monday at home on its way to a 14-4...
GRAND: September 10. Elevation is normal and stable, water temperature 84°F and stained. (USACE Lake Level) Largemouth bass fair on Alabama rigs, crankbaits, and plastic baits around brush ...

To paraphrase author Steve Smith in the introduction to his book, "Hunting Ducks and Geese," if slogging about in cattails wearing chest waders gets your blood moving, if you yearn for the...
By&nbsp
Jim Cameron Sports Writer&nbsp
Sallisaw goes on the road tonight to tame the Tigers at Doc Wadley Stadium in the Black Diamonds' final non-district game of the season. Reclassification has moved Tahlequah (0-2) into Class 6A-...
By&nbsp
Jim Cameron Sports Writer&nbsp
Webbers Falls travels to Oaks-Mission today, confident the visitors can give the undefeated home Warriors their first loss of the season. Webbers Falls head coach Trent Holt is coming off his teamR...
By&nbsp
Jim Cameron Sports Writer&nbsp
Gans looks to use its new spread offense to challenge Midway Friday night when the Grizzlies host the Chargers in a non-district game at 7 p.m. The Class B Chargers (2-1) have made it to the playoffs ...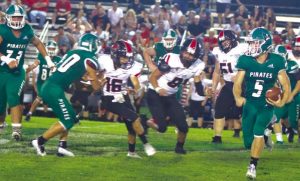 By&nbsp
Lea Lessley Sports Writer&nbsp
Class A No. 2 Gore takes its unbeaten record to Savanna Friday night when the 3-0 Pirates renew an old rivalry against the Bulldogs. Kickoff at Bulldog Field is scheduled for 7 p.m. "Savannah is...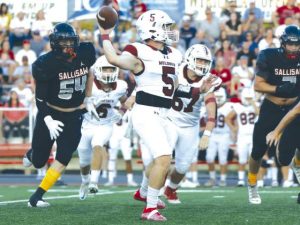 By&nbsp
Lea Lessley Sports Writer&nbsp
Unbeaten Muldrow takes it 3-0 record to LeFlore County Friday night to take on undefeated Spiro (2-0) in its final nondistrict game of the season. Kickoff inside McClain Stadium is scheduled for 7 p.m...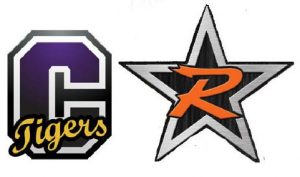 JIM CAMERON, LEA LESSLEY SPORTS Â Central is looking forward to its first contest against Class 2A Roland at 7 p.m. today in a non-district game at Tiger Stadium. Tigers head coach Jeremy Thomps...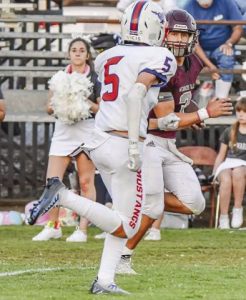 JIM CAMERON SPORTS WRITER Webbers Falls still has lessons to learn despite a solid showing on both sides of the ball during its 54-8 win Friday night versus Arkoma at home. Warriors head coach Trent H...
LEA LESSLEY SPORTS WRITER Vian's final-inning rally fell short Saturday afternoon as Spiro hung on for an 8-7 win over the Lady Wolverines in the third-place game of the Central Lady Tiger Shoot...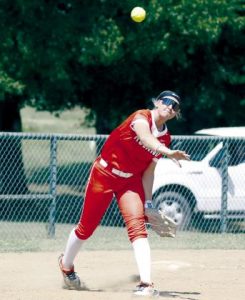 LEA LESSLEY SPORTS WRITER Roland sliced a 2-0 deficit in half in the top of the fifth inning Saturday afternoon against Class B No. 2 Buffalo Valley in the Central Lady Tiger Shootout championship gam...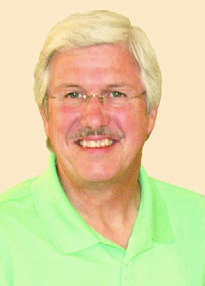 By&nbsp
Lynn Adams Staff Writer&nbsp
It's been 27 years, but I'd do it all again. Actually, I did do it all again, and my wife Brenda and I celebrate it twice each year. Today is our wedding anniversary. It's our second in the past four ...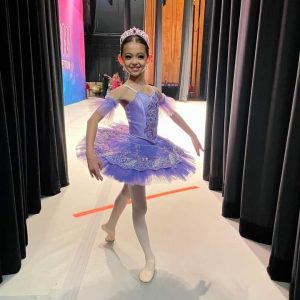 Ballet phenom earns invite for intensive training in NYC
By&nbsp
Lynn Adams Staff Writer&nbsp
There may come a time when Amy Deck is a name as recognizable in the ballet world as Russian icons Vaslav Nijinsky, Anna Pavlova, Rudolf Nureyev, Mikhail Baryshnikov and Natalia Makarova, or even Okla...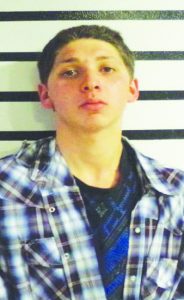 By&nbsp
Amie Cato-remer Editor&nbsp
A Marble City man is facing charges after reportedly breaking into a residence and throwing an axe at a man at a Marble City residence.Justin B. Castillo, 21, was charged on Jan. 18 with felony burgla...
By&nbsp
LYNN MCCULLEY STAFF WRITER
&nbsp
Sequoyah County Commissioners took action Monday to approve an agreement between District 2 and the Cherokee Nation regarding "pre-payment" funding for the Indian Road/ Hubler Hollow Culvert Replaceme...
Early voting begins Thursday, Feb. 9, for the Board of Education primary in Sequoyah County. Voters who will not be able to make it to the polls on election day, have the option of voting early at the...