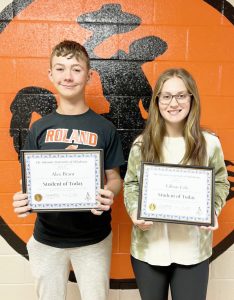 Roland Middle School eighth graders Alex Brant and Lillian Cole were recently honored as Students of Today by the Masonic Fraternity of Oklahoma.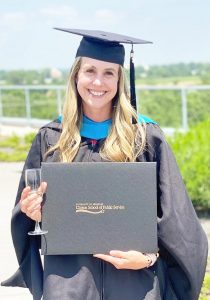 Katie Napier of Sallisaw recently graduated with her Master of Public Service from the Clinton School of Public Service in Little Rock, Ark.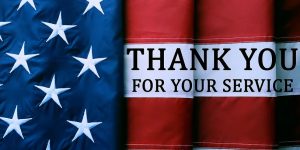 Local heroes will be on hand for a meet and greet at 10:30 a.m. Thursday, June 8, at the west end parking lot of the Stanley Tubbs Memorial Library. Agencies participating include Sallisaw Police and ...
Tucker Rogers, a second grade student at Central School, was the Softseven Invitational addition Grand Champion winner at the recent competition held in Stigler. He received an ipad.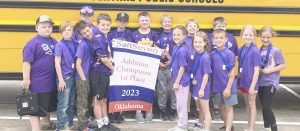 Several of Central's first, second and third grade students recently participated in the State Invitational Softseven competition in Stigler. Winning first place and an ipad was Tucker Rogers, second ...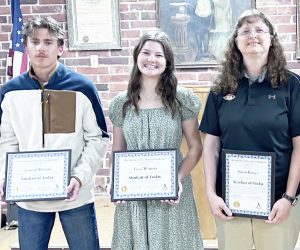 The Sallisaw Masonic Lodge recently presented its Teacher of Today and Student of Today awards. Selected from Sallisaw High School were students Garrett Morgan and Tessa Winton, and teacher Susan Barg...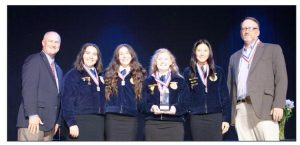 Nearly 850 4-H and FFA students and more than 250 coaches from 35 states gathered in Oklahoma for the 70th National Land and Range Judging Contest on May 4. After two days of practice at sites in the ...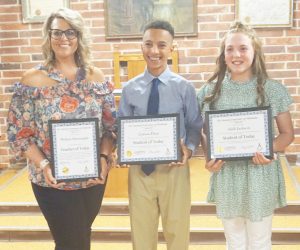 The Sallisaw Masonic Lodge recently presented its Teacher of Today and Student of Today awards. Selected from Sallisaw Elementary School were teacher Melissa Massengale, and students Carson Dyer and A...
Two Roland High School graduates, Bill Day and Earl Roberts, were recently inducted into the Connors State College Hall of Fame. Bill Day Bill Day began his college career at Connors State College in ...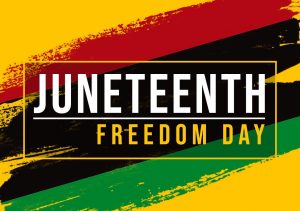 The Oklahoma Historical Society (OHS) will celebrate Juneteenth with "Freedom Songs" on Thursday, June 15, from 5 to 8 p.m. at the Oklahoma History Center. Juneteenth is the celebration of emancipatio...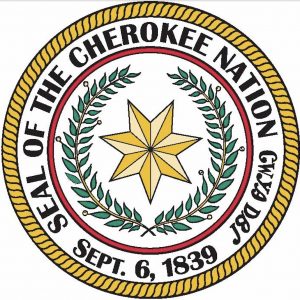 The Cherokee Nation is partnering with area farmers markets to help new mothers and families have better access to fresh fruit and vegetables. Cherokee Nation Principal Chief Chuck Hoskin Jr. and Depu...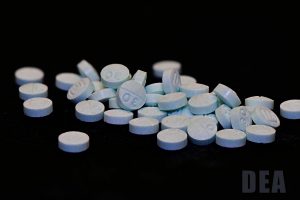 The United States Attorney's Office for the Eastern District of Oklahoma announced that Jose Sanchez, of Maryland, was sentenced to 120 months in prison for one count of possession with intent to dist...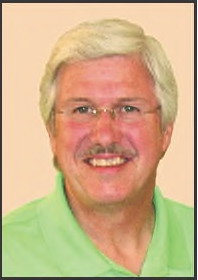 By&nbsp
Lynn Adams Staff Writer&nbsp
Among the memories that stand out for me is local late-night TV from Oklahoma City in the 1970s. For those who also recall those days, you could count the number of TV stations on one hand and still h...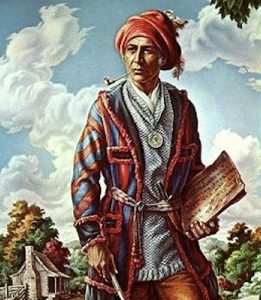 This Week in County History
-Sequoyah County Democrat, May25,1923 From the files of Your Sequoyah County Times 25 Years Ago (From the May 28,1998, issue of the Sequoyah County Times) —The Sequoyah County Board of Commissioners t...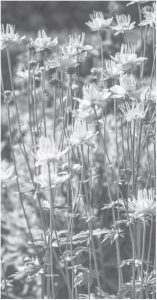 By&nbsp
Joyce Sequichie Hifler&nbsp
Be a master of self if you want to govern right. No one can be temperamental or abusive or unfair if they are to govern right because these are things that come home to roost. Clear evidence is right ...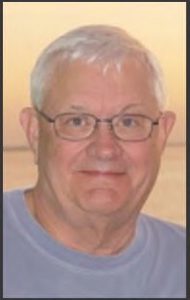 Just Thinkin'
By&nbsp
Just Thinkin' Hal McBride SPECIAL TO YOUR&nbsp
On May 13, my 104-year-old cousin, H. B. "Boots" Claunts, died. Cousin. Growing up I knew him as Uncle Boots. But his mother and my mother were sisters, the eldest and the youngest in their family. So...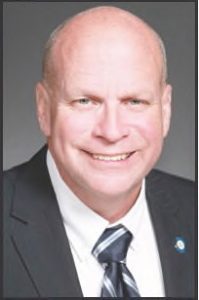 By&nbsp
Olsen BY JIM OLSEN STATE REPRESEN-TATIVE, DISTRICT 2 REPUBLICAN&nbsp
After negotiating throughout session, the House, Senate and Governor developed an education plan we can all get behind. To help put into perspective how significant this year's education investment is...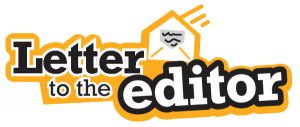 Your TIMES welcomes letters to the editor on any subject of public interest. We do not publish letters concerning commercial disputes or those containing personal attacks. Because of space limitations...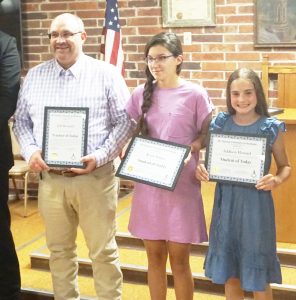 The Sallisaw Masonic Lodge recently presented its Teacher of Today and Student of Today awards. Selected from Central Public School were teacher Jeff Howard, and students Avery Sainer and Addison Howa...
Sallisaw TOPS
By&nbsp
Billie Anthony&nbsp
We had six ladies weigh in and three guests this past Monday. Annette had the best weight loss for the week with .8 pounds lost. Treasury received the Two Bit Bowl quarters this week. We started a six...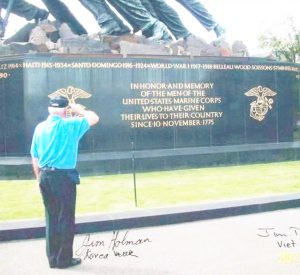 By&nbsp
Lynn Adams Staff Writer&nbsp
War, veterans will tell you, changes those who survive it. "After the war, I became a better person, because I learned the importance of things that I have," says Jim Holman, who became a successful l...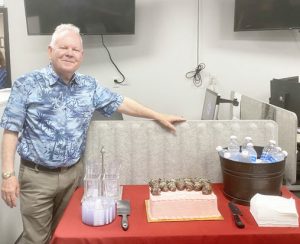 By&nbsp
Amie Cato-Remer Editor&nbsp
He has survived eight sports editors. And while never taking on the title of sports editor at Your TIMES, he has been a fixture of sports in Sequoyah County for nearly 40 years. Lea Lessley of Sallisa...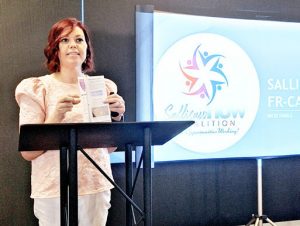 By&nbsp
Lynn Adams Staff Writer&nbsp
Slowly but surely, when it comes to fentanyl and opioid overdoses in Sequoyah County, Sallisaw NOW Coalition is overcoming denial and resistance. The organization, which is currently funded by five gr...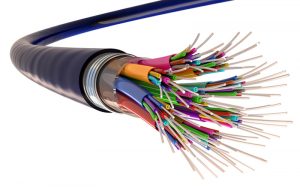 The Oklahoma Broadband Office (OBO) is hosting a statewide broadband listening tour, and is scheduled to stop in Sallisaw on June 6. The "Let's Get Digital: Oklahoma Broadband Tour" is making stops th...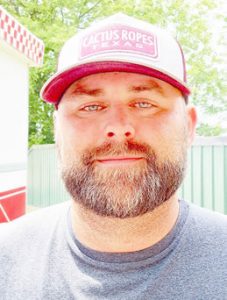 Just Folks
By&nbsp
Lynn McCulley Staff Writer&nbsp
At the age of 40 and being a single dad of six, Walter Davis of Sallisaw has the ideal business going for him doing something he enjoys and still gets to spend time with his children. As the owner of ...