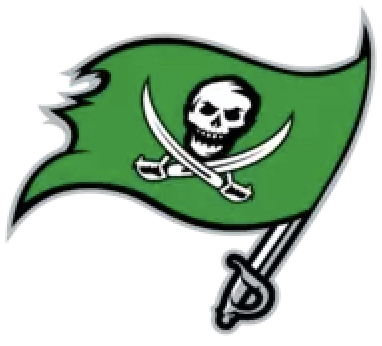 B: Sports
August 17, 2023
GORE FOOTBALL
Pirates entertain Heavener Wolves tonight in lone preseason scrimmage
The Gore Pirates will have one crack at working out the kinks before next Friday night's season opener at home against Wilburton. That crack will be at 6:30 p.m. today when the Pirates welcome the Heavener Wolves to town for Gore's only preseason scrimmage of the 2023 season.
"It's going to allow us to make sure our kids are understanding what we've implemented so far," said Gore coach Brandon Ellis, beginning his second stint with the Pirates. "We want to make sure we're in the right spots and know our assignments offensively and defensively. Offensively, we're looking to play hard and physical, have no fumbles and make the right reads. Defensively, we're looking to have all 11 guys collapse to the football and have a bunch of hustle."
Since this will be the only shot the Pirates will have at fine-tuning things for the regular season, Ellis said there are some things his players need to get accomplished in tonight's preseason scrimmage with the Wolves.
"What we need out of it is, first thing, to come out healthy," he said. "That's going to be a huge thing. It allows us to finally go against somebody else. It gets repetitious hitting on your same teammates. It will show what areas we need to put more emphasis on next week. (Tonight's scrimmage) will allow us to focus on more things (next week) if we're not quite there yet."
The Pirates are excited to get to have an opportunity to play in a game-type situation tonight.
"We're anxious about (tonight's home scrimmage)," Ellis said. "A lot of these kids, it will be their first go-round (playing a meaningful football game). Of course, you'll always have that nervousness and anxiousness. If you don't have that, then you don't have football in your heart. We coaches are probably more anxious than the players because it's the first time with all of our brand new staff together in a game-like situation."