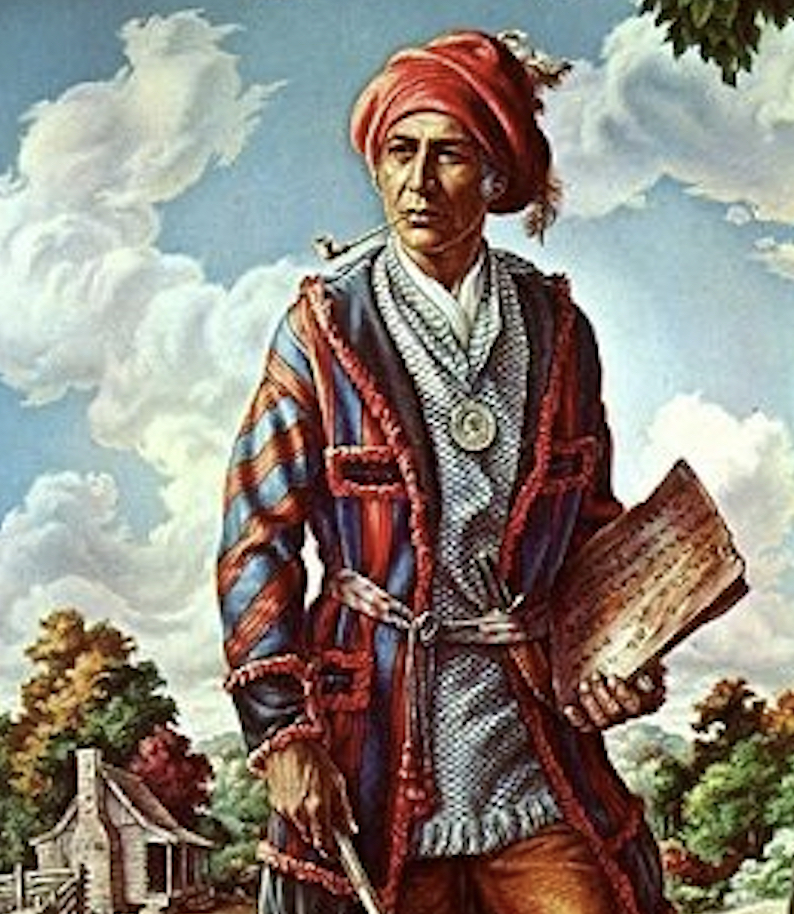 Sequoyah County history
October 12, 2023
THIS WEEK IN COUNTY HISTORY
Ed Lockhart escapes from Delaware County jail
-Sequoyah County Democrat, Oct 12,1923
From the files of Your Sequoyah County Times 25 Years Ago
(From the Oct. 11,1998, issue of the Sequoyah County Times) —A Muldrow man is taking his fight for a Native American holiday to Washington, D.C.
Mike Graham said he is planning a rally Monday on the steps of the U.S. Capital in Washington and expects several hundred to attend.
Graham, who has been lobbying for a Native American holiday for 10 years, is holding the rally Monday in opposition to the Columbus Day holiday Graham said he wants the day to officially be Native American Day when American Indian culture and achievements could be celebrated.
But other Native Americans have different ideas, and Gov. Frank Keating, in April, signed a bill making the third Monday in November Native American Day.
Federal officials noted that doing away with the federal holiday, Columbus Day, may upset some people and establishing another federal holiday will cost more money.
50 Years Ago
(From the Oct. 11,1973, issue of the Sequoyah County Times)
—Ribbon cutting and a banquet officially opened Sallisaw's newest industry, Electro Foam Packaging Corp., Friday.
Sallisaw Chamber of Commerce president Richard Moseley officiated at the banquet and welcomed the officials from the company saying, "Were proud you have selected our town for your industry, all people here have a great deal of pride and were the most friendly town in eastern Oklahoma."
Moseley told the Electro Foam people that their locating a facility here is helping Sallisaw "rival all other communities in all parts of the state."
—A Sallisaw youth, 16, was the apparent victim of an intentional shooting that occurred around 10:30 p.m. Sunday night, Sallisaw police officer J.C. Rider said Monday.
Officer Rider said the youth was walking on Chickasaw Street around 10:30 Sunday when a car drove past him and someone shot at and hit him with the blast.
Rider said the weapon was apparently a .22-calibre pistol with "rat shot" round.
The youth was hit in the chest and right hand and was treated and released at Sequoyah County Memorial Hospital following the incident.
No motive for the shooting was revealed, Rider said.
75 Years Ago
(From the Oct. 15,1948, issue of the Sequoyah County Times)
—Eight persons residing in Sequoyah County have purchased federal liquor licenses permitting them to sell whiskey without interference from federal authorities. One other person applied for and was granted federal license to sell in wholesale quantities, say reports from Oklahoma City control offices.
Holders of the licenses still, however, have state and county officers to contend with. The state prohibits the sale of anything stronger than 3.2 beer.
County Sheriff Henry Jones and Undersheriff Charlie Hutchens said they had been supplied with the list of federal liquor license holders in Sequoyah County. They said they were making checks.
—Gene Ingle, city Santa Fe bus line representative said this week Sallisaw would have a new, attractive comfortable depot on completion of the building he plans to erect at Wheeler and Choctaw aves.
The depot will be of concrete block construction and will be located on the southwest corner of the intersection where Ingle recently purchased lots. It will be 20×40 feet and will face Wheeler Ave. Buses will load and unload in the rear of the station.
—Formal opening of the George Sallee restaurant will be held Sunday, he has announced. Sallee former café owner here, has returned to business in the former Wiley Café location.
"Everything in the café is new. The building has been renovated. We will serve the finest of foods," said the owner.
The opening will offer free doughnuts and coffee and everyone is invited to attend.
—Fred Holden, 73, pioneer Oklahoma newspaper publisher, died in a Muskogee hospital Monday after a brief illness. Holden was owner and editor of the Fort Gibson Independent many years until his retirement several years ago.
Holden was a former mayor of Muldrow and publisher of a paper there. He came to Oklahoma 60 years ago with his father, J.S. Holden, who also was a publisher, from Midland, Mich. He was a veteran of the Spanish-American War.
100 years ago
(From the Oct. 12, 1923, issue of the Sequoyah County Democrat) —Ed Lockhart, noted Sequoyah County, bank bandit, who was recently granted a ninety-day parole from the state penitentiary after serving only about three months of a twenty years sentence for bank robbery, and who was captured last week at a farm near Kansas, Oklahoma, by officers of Delaware County, was liberated from the jail at Jay, Oklahoma, last Sunday night about 7:30 p.m. by five unmasked men. The night jailer was covered with an automatic by a young man while four companions protected the retreat from the jail after Lockhart had been liberated from his cell. The jailer and a friend who was visiting him at the time of the holdup were forced into a jail cell while Lockhart and his companions made good their escape. Lockhart and his five confederates jumped into an auto which had been left in front of the jail and made their getaway. Berry Dodson, formerly a wellknown resident of this county, but who has been living in Nowata County for the past four years was taken with Lockhart at the farm near Kansas, but after the capture was separated from Lockhart and lodged in the Vinita jail, where he is being detained by federal officers while they investigate Dodson's connection with the spectacular train robbery staged recently in Osage County by Al Spencer and his gang. It is reported that Dodson had on his person at the time of his capture several thousand dollars in bonds that is thought to have been stolen from the U.S. Mails during the train robbery.
The car in which the men escaped after the jail delivery at Jay was found abandoned along the road leading back to this county. Lockhart and his companions have not been heard of since leaving the jailor locked in a cell at Jay.