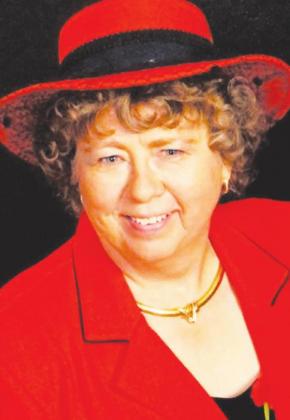 Obituaries
December 29, 2021
Carolyn Jean Dowdy Davis
Funeral services for Carolyn Jean (Dowdy) Davis, 70, of Roland, were held at 2 p.m. on Thursday, Dec. 23, 2021, at Zion Missionary Baptist Church in Roland. Burial followed at Memory Garden Cemetery in Muldrow under the direction of Agent Mallory Martin Funeral Service, Inc.
Mrs. Davis was born on Nov. 22, 1951, in Fort Smith, Ark., to Edna Jurlene (Haydenreich) Dowdy and James Eugene Dowdy. She passed away on Sunday, Dec. 19, 2021 in Fort Smith. She was married to Glen Carlin Davis on Aug. 20, 1969, in Roland.
She worked in the Administration Office as a Treasurer for Roland Public Schools and was a Sunday School Teacher at Zion Missionary Baptist Church for over 40 years. Carolyn enjoyed crocheting, holidays, flowers, traveling and trips to the lake with her husband and boys. The true light of her life was her family, whom she loved and adored.
Survivors are her husband, Glen of the home; three sons and daughters-in-law, Stuart and Shannon Davis of Van Buren, Ark., Steven and Michele Davis and Paul Davis all of Roland; eight grandchildren, Andrew and Laine Thomas of Liberty Hill, Texas, Amie Thomas of Norman, Ark., Cole Davis of Roland, Drake Davis of Roland, Zachary Hanes of Van Buren, Megan and Serena Billy of Fort Smith, Cody Davis of Roland and Kaitlyn Davis of Roland; three great-grandchildren, Madison Thomas and Logan Thomas, both of Liberty Hills and Thatcher Billy of Fort Smith; mother, Edna Jurlene Dowdy of Roland; sister and brother-in-law, Valorie and Carl Albertson of Roland; brother, James Dowdy of Roland; and numerous other relatives and friends.
She was preceded in death by her father, James Eugene Dowdy.
Active pallbearers were Andrew Thomas, Cole Davis, Drake Davis, Cody Davis, Zach Hanes and Robb Elliott.
Viewing and visitation was 10 a.m. to 8 p.m. Wednesday at Zion Missionary Baptist Church in Roland. The family greeted from 5 to 8 p.m.