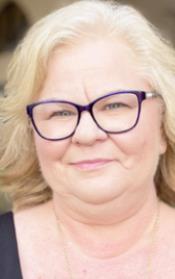 Columns & Opinions
July 7, 2022
It was fun but just barely
The last time I wrote, I told you about my dad telling me not to plant anything you couldn't eat. Dad said there was no purpose in planting flowers and if I remember right, it was because his goats often got out and ate my step mother's flowers which probably resulted in him replanting her labors of love.
If us kids ever acted like we didn't want to do something, he would tell us it was fun but then add, "but just barely." As a youngster I didn't understand what he meant but the older I get, I catch myself using his phrase more and more.
About 20 years ago my dad decided my sister Gina and I needed to be able to grow our own garden in case we needed to feed our families if food became scarce. Gina called me about 7 a.m. one morning and told me to get to her house because dad was there and he was going to teach us how to plant one in her yard.
Let's just say we had a late night the night before and dad gave us no warning. But when dad told us to do something there were no excuses. I got out of bed and made my way to Gina's.
I arrived to find Gina and dad already at work. Dad gave us instructions on how to use the tiller, break up the soil, fertilize and plant the seeds. He then instructed us on how to maintain the garden and when to pick the vegetables. We planted tomatoes, potatoes, green beans, squash and a few others and waited to see our bounties.
I don't think either of us had ever been so tired and dehydrated but weeks later, we produced quite a crop. Dad was proud of us but told us our garden didn't look nearly as good as his. Then he threw in those wise words, "It was fun planting it, but just barely."
I could tell he was about to crack a smile when he said it and probably holding back laughter after looking at Gina and I with sweat rolling down our faces. I'm not sure either of us thought the planting process was fun but dad was there to remind us that it was, well, just barely.