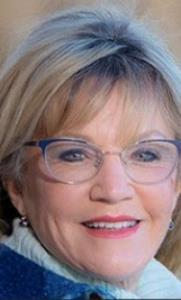 The Greatest Wealth is Health
Health and wealth are both important resources for living a happy and successful life. People in poor health often die young and spend thousands of dollars (that could have been invested) on health-care costs. On the other hand, those who follow recommended health behaviors are more likely to beat the average life expectancy and need a healthy savings to enjoy that longer life. Health and personal finances are both closely associated with happiness. Research data indicate that four factors strongly predict happiness and well-being in most cultures: health, financial stability, work, and family relationships. Studies indicate that people are happier when they are healthy, employed or doing something productive, married or in a longterm committed relationship, and financially secure.
If you want to improve your health and build wealth, downsize your eating and spending habits. This does not mean being deprived of things that you enjoy. People can lose weight and still eat their favorite foods by decreasing their portion sizes. A comparable financial example is to reduce spending on "optional" expenses such as meals eaten away from home, clothing, and lottery tickets. In other words, not cutting out these items completely but spending half of what you did before. Any decrease in calories (to lose weight and reduce the risk of disease) and spending (to save money or reduce debt) is a step in the right direction in the meeting yourself "halfway" strategy can make a real impact over time. "Downsize" instead of "super-sizing" will help you meet yourself halfway and is a simple way to fight back. Pick foods and beverages that you consume every day and eat or drink half your current portion size. If you are used to eating two 90-calorie chocolate chip cookies at lunch, eat one. Pay attention to nutrition labels on food and use them to determine how many calories you are eating from a food item. Check to see how many servings are in the package. Creating a "calorie deficit" of 500 calories per day by reducing calories, increasing physical activity, or a combination of the two (e.g., 300 fewer calories eaten and 200 more burned with exercise), is the most effective route to long-term weight loss. When it comes to personal finances, apply the same principle. Cut your discretionary expenses in half. Spend less so that you can save more. An average person spends money 3 to 5 times a day, or about 120 times monthly. This includes a pack of gum, as well as larger expenses, such as a mortgage payment, a car payment, or rent. One way to understand how you spend money is to keep an account of every transaction. Keeping track of the small items you buy will provide an accurate expense record.
For other information about financial management, nutrition, health & wellness, parenting education or to schedule a program with the Family and Consumer Sciences Educator, contact Janis Risley, at the OSU Cooperative Extension Service in Sequoyah County by phone at 918-775-4838 or e-mail at [email protected]