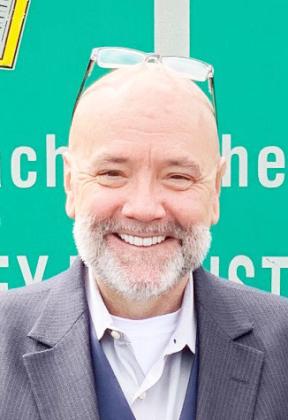 Obituaries
August 19, 2022
Michael A. Daffin
Aug. 3, 1956-Aug. 17, 2022
Memorial services for Michael A. Daffin, 66, of Sallisaw, Oklahoma, will be at 10 a.m. on Monday, Aug. 22, 2022, at Sallisaw Middle School Gymnasium in Sallisaw, under the direction of Agent Mallory Martin Funeral Service, Inc.
He was born on Aug. 3, 1956, in Bremerton, Washington, to Frances Louise (Callicoat) Daffin and Charles Anon Daffin and passed away on Aug. 17, 2022, in Sallisaw.
He was married to Denise (Hall) Daffin on Oct. 8, 1989 in Lake Tahoe.
Mr. Daffin was a lawyer for 43 years. He served on the school board for Sallisaw Public Schools and was a major contributor to the wrestling program. He enjoyed playing the piano, especially Elton John music. He also enjoyed studying history, collecting memorabilia, hunting, traveling and spending time with his family.
Survivors are his wife, Denise of the home; one daughter, Jennifer Bailey and husband, Chris of Sallisaw; three sons, Jarrod Cassady of Sallisaw, Grant Michael Daffin and wife, Katie of Eden Prairie, MN and Conner Lane Daffin of Denver, CO; four grandchildren, Jay Martin, William Martin, Sloane Adele Daffin and Jameson Frances Daffin; one sister, Ann Anderson and Lloyd of Youngsport, TX; one brother, Will Daffin of Bull City, AZ; and several other relatives and friends.
He was preceded in death by his mother, Francis Louise Daffin; and grandparents, Carl and Katie Callicoat.
In lieu of flowers, memorials may be made to Sallisaw Public Schools.