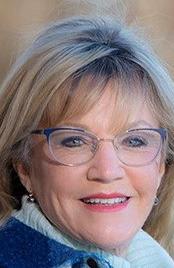 Columns & Opinions
August 19, 2022
The low down on canning jars & lids
Canning jars have been around since 1858 when John L. Mason invented and patented a threaded glass jar that became known as the Mason jar and sold under the label, Mason. The original jar has changed very little but has undergone variations in shape and cap design. After Mason's patent expired, many other manufacturers produced glass jars for home canning using the Mason-style jar with labels such as Ball, Kerr, Atlas, Drey, Mason, Globe, Mom's, Knox, and Golden Harvest.
Mason's initial form of closure for the glass canning jar was a zinc screw-on cap with a milkglass liner that screwed down onto a rubber ring on the shoulder of the jar, not the lip. In 1903, Alexander Kerr introduced lids with a permanent rubber seal eventually giving way to the modern two-piece metal lids that seal on the rim. It is important to note that regardless of the brand, USDA canning procedures and processing times are based on scientific testing using standard Mason jars and two-piece metals lids. After some research, this is what I have concluded about some of the brands you may see on the shelves in local stores. I do have information on some other brands if you have questions about any other brands.
Anchor Hocking – Originally known for glass cookware, Anchor Hocking has re-entered the market with Mason jars. The jars are made in the USA and per company information are dishwasher safe and perfect for canning, crafting, and storage. The Anchor Hocking website gives instructions for both water bath and pressure canning with the jars. Information on the box says the jars, lids and bands are BPA free. The jars come with lids and bands; no information was found regarding the quality of the lids.
Country Classics – These jars and lids are made in China and distributed by a company in Ohio. Per the Country Classics website, www.countryclassicscanning. com, the jars are safe for preserving, crafting, and storing; information is provided for canning by water bath and pressure. Wide-mouth and regular lids are available. There is no information about the lids on the website but customer reviews on other sites are mixed.
Golden Harvest – Golden Harvest is back on the market as a lower-priced line of home canning jars and lids sold by Newell Brands which also owns the Ball, Kerr, and Bernardin (Canada) brands. Most home canners find the Golden Harvest jars and lids to be of good quality. The lids are manufactured in the US. There are no wide-mouth jars in the product line and there is no website for customer service.
Mainstay – The Mainstay line has been part of Walmart's offering for several years. Both jars and lids were made in the USA per product labeling—jars at an Anchor Hocking plant in Monaca, PA and lids by Healthmark LLC Jarden Home—but cannot be verified for recent products (should there be any). Judging by 2020 consumer reviews, most consumers were satisfied with the lids but did note that the lids were thinner and some of the lids were defective right out of the box. The jars were listed as safe for home canning and freezing but did not specifically mention pressure canning. Mainstay BPA-free plastic lids that fit Mason jars are still available; these lids can be used for storage but not for canning.
There are countless sources for canning lids and it appears that most are made in China. It is not possible to find reliable information for the no-name brands; reviewer's comments indicate that lid failure is a problem. Counterfeit lids are still being sold so it is definitely a "buyer beware" canning market. While the cost will be higher, supplies are predicted to keep up with demand in 2022.
The USDA, National Center for Home Food Preservation (NCHFP), and Oklahoma Cooperative Extension Service do not recommend for (or against) any of these products. The current recommendation is to use the tested two-piece metal lid system that has been the norm for many years and Mason jars specifically made for the rigors of canning.
Contact the OSU Cooperative Extension Service in Sequoyah County by phone at 918-775-4838 for your canning questions or e-mail [email protected]
EXTENSION EDUCTOR, FCS/4-H SEQUOYAH COUNTY