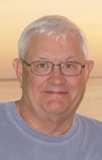 Columns & Opinions
September 2, 2022
Why care?
Why does an old guy care so passionately about education? I believe the person who asked this question was genuinely well-intended. I thought the answer was one of those self-evident truths that Thomas Jefferson so eloquently wrote about some 246 years ago. An educated populace is vital to the establishment, the nourishment and the maintenance of a truly functioning democracy.
Having once lived in a democracy how could anyone desire to live anywhere else? Contrary answers genuinely befuddle me.
I believe we have but one major tool at our disposal to secure our democracy. One tool that enhances the probably that an educated and informed voter arrives at the polls. Education.
Let me be completely clear. I believe as Benjamin Franklin described, the success of this experiment in self-government is the most vital to each and every one of us.
This idea of it being an experiment makes me a bit uncomfortable. Experiments can and do go astray.
Thomas Watson asked Benjamin Franklin, "What kind of government have you given us?"
Franklin answered, "A democracy. If you can keep it."
It is ours. It has been given to us. We can choose to be governed by a single individual or a small elitist group or we can all get together and do it ourselves. A democracy means we will have to accept some things we don't particularly like. Voting goes that way. 50.001% is a majority. 49.999% isn't.
There is but one exception. Electing the President of the United States. George Bush (2000) and Donald Trump (2016) did not receive the majority of the ballots cast.
You don't like the Electoral College? The Constitution of the United States provides a method to change it. We've made adjustments before. Heck, once on alcohol we banned it, then decided we had made a mistake and changed it back again. Democracy lends itself to experimentation.
We, the People of the United States, in order to form a more perfect Union —. Our Construction does not say "a perfect Union", it says "a MORE perfect Union." Just as we are not perfect, it is not perfect, but folks, "it ain't half bad."
So, how bad can a teacher shortage be? How qualified does a teacher have to be? How well-educated do you want your child?
How well educated and informed do you want the voter in the booth next to you to be?
Yesterday was a beautiful morning on my back porch. There was even a little bit of steam hovering over my coffee. I thought about a sales tax election in a small community to my north. The race was vigorously contested. Insults were slung and fabrications told, the turnout was very large. The tax was defeated by the narrowest of margins. There was some grouching and post-mortems. But come Friday night everyone was in the stands routing for the Bulldogs – together.
The establishment of our new Government seemed to be the last great experiment for promoting human happiness. – George Washington
Hal McBride writes a column, Just Thinkin', published each week.