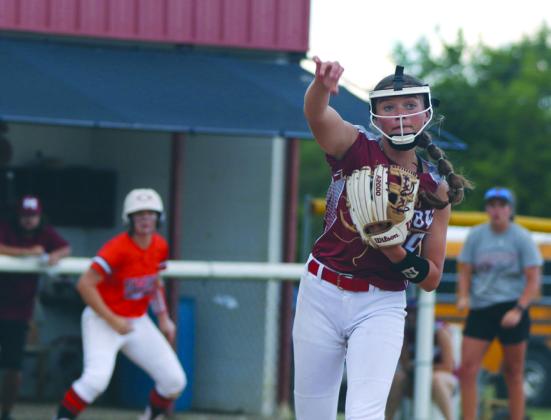 Muldrow takes on Hilldale in regional opener
The Lady Bulldogs travel to Hilldale on Wednesday to begin play in their Class 4A regional tournament.
Muldrow, which downed Oologah-Talala 10-2 and 13-2 in last week's playin series at Oologah, will meet Hilldale, the District 4A-6 champion, at noon before second-seeded Berryhill and thirdseeded Poteau play at 2 p.m.
The Muldrow-Hilldale loser takes on the Berryhill-Poteau loser at 4 p.m. and the winners of the first two games meet at 6 p.m.
The double-elimination tournament resumes on Thurs...