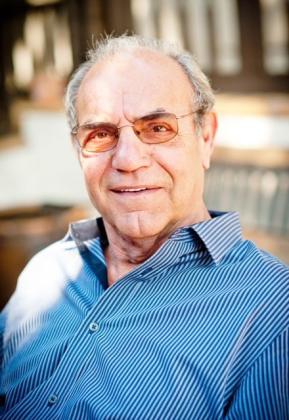 Obituaries
October 26, 2022
George Perry Farmer
George Perry Farmer Sr., 75, of Muskogee, passed away Thursday, Oct. 20, 2022, in Muskogee. He was born Sept. 15, 1947, in Fort Smith, Ark., the son of Clayton Layman Farmer and Margaret Marie Farmer.
George couldn't wait to get life started. He was married and had a son before graduating high school. He attended the University of Oklahoma where he graduated with a degree in Pharmacy. After rising to the level of Chief Pharmacist at the Oklahoma Children's Hospital in Oklahoma City, George promptly left his job, moved to California, and started all over again to be close to his son Perry. He held many professions and made many friends, but the most important relationship was meeting his wife, Kathy. Soon after meeting, they began to date and they, with her son Richard whom he also loved and adored, moved back to Sallisaw to start yet another chapter in his life.
George and Kathy were married on December 22, 1979 in Sallisaw. They built a wonderful life together ranching in the Sallisaw area before eventually moving to Muskogee in 1996. During the years in Muskogee, George lived his best life, building endless friendships and cherished memories.
Surviving are his wife Kathy of the home; two sons and daughters-in-law, George Perry Farmer Jr. and wife, Jessica Lee Farmer of Tulsa and Richard Gene Farmer and wife, Kirsten Lee Farmer of Albuquerque, N.M.; three grandchildren, Kathlyn Victoria Farmer of Washington D.C., George Perry Farmer III (Tres) of Tulsa and Henry Richardson Farmer of Albuquerque; one sister and brother in law, Sandy and Jim Breashears of Sallisaw; one brother, Clayton Lee Farmer of Tulsa; three nieces, Jamie Tower of Tulsa, Alexis Hames of Santa Monica, Calif., and Claire Farmer of Tulsa.
George was preceded in death by his father, Clayton Layman Farmer; and his mother, Margaret Marie Farmer.
Viewing was Sunday, Oct. 23, 2022, from 1 to 8 p.m.; Monday and Tuesday from 10 a.m. to 8 p.m. pm at Lescher- Millsap Funeral Home in Muskogee.
Memorial Service is being held at 2 p.m. Wednesday, Oct. 26, 2022, at the Muskogee Golf Club under the direction of Lescher-Millsap Funeral Home.