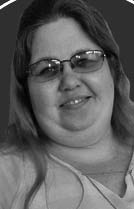 A Few of My Favorite Things
Amazing Apple
One of my favorite things about fall are all the scents that surround us. The smell of the earth going dormant is just different than it is in spring when things are renewing. But it's not just the earth that changes. Our homes start smelling more of fall as we bake and burn fireplaces and even surround ourselves with candles or melting waxes of our favorite scents. I am not a big fan of pumpkin anything, but I do love cinnamon and apple. It's my favorite fall scent and it's prevalent this time of year. So, I thought why not do another apple column? It's been a couple years. BUT I said I didn't want to do more desserts so I went searching for savory recipes and wasn't disappointed in what I found this week.
Did you know if you grow an apple tree from seeds, the apples produced will be nothing like the parent apple? Rather than inheriting genes from their parents to create a new apple with parental characteristics, they are instead significantly different. While it is said 'the apple doesn't fall far from the tree' and that often means we are like our parents. It's really a misnomer. Because each apple falling from a tree would produce totally different trees of their own. It is believed this may be to compete with the many pests that can claim apples and their trees. These seedlings rarely survive though and the best way to grow an apple tree is by grafting to another tree. The graft of the apple tree will take on the characteristics of the tree it is grafted to. So, farmers may choose a winter hardy tree or a tree that handles pests well, etc. That will give the graft and the subsequent tree a better chance of survival. They may need help to get started, but apple trees are really adaptive if they are grafted to the right tree to begin with.
One more thing I find fascinating about apples. They can't self-pollinate. The trees must be cross-pollinated to produce fruit. So if you want your own orchard, buy at least two trees or you will never have fruit!
While the fruit of apple trees ripen at different times depending on the type, they all share in the way to store them and keep them fresh. Once you bring them home, apples are best kept in the fridge and in the coldest part of the fridge. Some will only last a couple weeks, while varieties like Granny Smith and Fuji will last a few months. You can preserve the apples as well by canning, drying or freezing. This week, make your grocery list and grab some apples. Then, meet me in the kitchen for these easy savory apple recipes! They are so good!