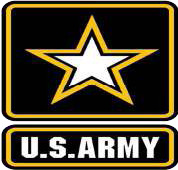 Starr Real
Starr Real was drafted into the Army in January of 1956. He went through basic training at Camp Chaffee in Arkansas and then advanced infantry training at Fort Hood in Texas.
After completion of training at fort Hood, he along with one other person, Corky Taylor, a professional football player for the Los Angeles Rams, was picked to serve in the 3rd infantry regiment. The 3rd infantry regiment was known as the "Old Guard" which is the Presidential Honor Guard, located at Fort Meyer, Virginia, just across the Potomic River from Washington DC and next to Arlington National Cemetery. The 3rd infantry known as the "Old Guard" is the oldest active duty infantry unit in the Army, serving our nation since 1784. The "Old Guard" is the Army's official ceremonial unit and escort to the President. It also provides security for Washington DC in time of National Emergency or Civil Disturbance.
Starr served for one and a half years in regimental headquarters. During this time he was chosen to serve on the Military District to Washington DC rifle team. In 1957 he fired in the National Matches at Camp Perry in Ohio and received an award for firing in the top 20 percent in the nation-Master Expert High-power Rifle.
The highlight of his tour of duty in the Army was being chosen to march in the Armed Forces parade down Pennsylvania Avenue and carry the Oklahoma flag.
Starr was offered a promotion and a position as a rifle instructor at West Point to re-enlist but, declined and returned home and his previous job with KCS Railroad in Joplin Missouri.