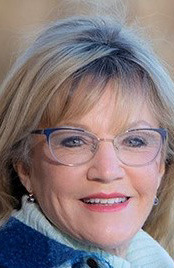 Columns & Opinions
November 15, 2022
Have a safe and tasty holiday season
'Tis the season for holiday get togethers. All of the favorite recipes are pulled out of the recipe box to create delicious goodies for each occasion. Christmas cookies are a favorite amongst many people. It's important to keep in mind that no matter how gooey and delicious it might look, eating raw cookie dough could make you very sick. This also pertains to other raw dough and batter that contains raw eggs.
Before you begin to whip up grandma's long-treasured recipe, be sure to wash your hands, work surfaces and utensils. In addition, clean these things again thoroughly after contact with raw dough or batter. To prevent cross contamination, keep raw foods separate from other foods in the kitchen or other preparation areas. If you do not plan to use the batter or dough right away, refrigerate it until you are ready to use it.
If you or a family member falls ill and you suspect food poisoning, contact a health care professional immediately and inform them of your concerns. Older adults, very young children and pregnant woman are especially at risk for food-borne illnesses and should take particular care. She also said it is important to remember a person can become sick anytime between 20 minutes and up to 6 weeks after eating contaminated food.
Thaw turkeys in the refrigerator, in a sink of cold water that is changed every 30 minutes or in the microwave, cook immediately after thawing. Never thaw your turkey by leaving it out on the counter. Raw poultry can contaminate anything it touches with harmful bacteria. Cook, clean, chill and separate to prevent the spread of bacteria to your food and family. Clostridium perfringens are bacteria that grows in cooked foods left at room temperature. It is the second most common bacterial cause of food poisoning. The major symptoms are vomiting and abdominal cramps within 6 to 24 hours after eating.
Cooking stuffing in a casserole dish makes it easy to check doneness. If you put stuffing in the turkey, do so just before cooking and don't pack tightly. Use a food thermometer to make sure the stuffing's center reaches 165 degrees Fahrenheit. Wait 20 minutes after removing the bird from the oven before removing stuffing from the turkey's cavity; this allows it to cook a little more.
Set the oven temperature to at least 325 degrees Fahrenheit. Place the completely thawed turkey with the breast side up in a roasting pan that is 2 to 2.5 inches deep. Cooking times will vary depending on the weight of the turkey. To make sure the turkey has reached a safe internal temperature of 165 degrees Fahrenheit, check by inserting a food thermometer into the center of the stuffing and the thickest portions of the breast, thigh, and wing joint without it touching the bone.
To schedule a program in the family and consumer sciences area, contact Janis Risley, Family and Consumer Sciences Educator at the OSU Cooperative Extension Service in Sequoyah County by phone at 918-775-4838 or e-mail at [email protected]