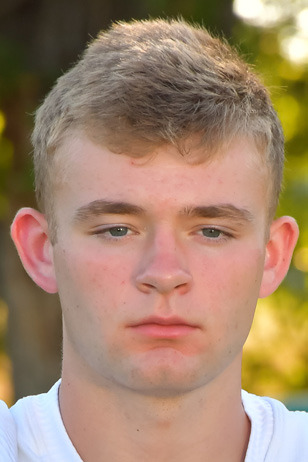 B: Sports
November 15, 2022
Pirates down Fairland in Class A playoff opener
GORE HIGH SCHOOL FOOTBALL
The Class A unbeaten secondranked Pirates (11-0) moved to the second round of the playoffs Friday night with a convincing 63-6 victory over Fairland (6-5) Friday night under adverse weather conditions inside K.G. Horn Stadium.
Gore hosts Woodland (7-4) in its second-round playoff contest Friday night.
"I thought it was a good win for us," Gore head coach Brandon Tyler said. "Getting the playoffs started and with the weather and battling through the cold and the snow and everything that was coming down I thought our kids came out with a lot of emotion and played pretty well in the first round.
"Jackson Duke had a great ballgame for us. I think he had nine carries for 250 and four touchdowns and he had a good ballgame. We got Gunner (Dozier) back and got him a few reps the other night and he had six carries for 46 yards and a touchdown. Noah (Cooper) threw the ball well. I think he was 5-of-7 for 128 and a couple of touchdowns so overall I thought we played pretty well.
"Defensively they scored there after we had thrown an interception inside the 20 giving them great field position and they were able to score on us on a fourth-down play. Other than that I thought we played pretty good Friday night.
On Friday night the Pirates jumped out to a 28-0 lead in the first quarter. Jackson Duke ran for a 44-yard touchdown with 10:14 remaining before Christian O'Connor kicked the first of nine successful extra points.
Gunner Dozier rushed for a 12-yard touchdown at the 2:52 mark and with 1:55 left Duke ran for a 49-yard TD, his second of the quarter.
Twenty-seven seconds later wide receiver Ben Kirkpatrick caught a 39yard touchdown throw from quarterback Noah Cooper and the Pirates led 28-0 after O'Connor's point-after touchdown.
With 9:22 to go in the second stanza Cooper completed a 10-yard touchdown throw to wide receiver Liam Edwards.
The Owls got on the board with 34 seconds left before the intermission when Carson Schertz threw a 12-yard touchdown pass to Winston Amos.
The Pirates led 35-6 at the half. Gore scored two touchdowns apiece in the third and fourth frames.
Duke raced 45 yards for a touchdown with 9:30 to go in the third before wide receiver Blue Steward caught a 2-yard TD pass from Cooper at the 1:30 mark.
Early in the final quarter Duke registered his fourth touchdown on a 74-yard run and Tyler Lane's 25-yard touchdown run and O'Connor's PAT ended the scoring with 1:30 left in the contest.
Gore's leading tacklers were Dayne Perryman and Duke (9 total tackles apiece), Garrett Douthit (8), Bladin McCartney (7), Lane (6), Wyatt Marrel and Keigan Reid (5 each), Edwards (4), Gabe Dozier, Cas Moore and Layne Ward (3 apiece) and O'Connor (2).
O'Connor returned an interception 10 yards in the contest, Moore recovered a fumble and registering tackles for loss were Perryman (4), Duke (2) and Marrel, McCartney, Douthit and Moore (1 each). Recording sacks for the Pirates' defense were Perryman (2) and Marrel and Douthit (1 apiece).
Cooper completed 7-of-10 passes for 111 yards in the game and Kirkpatrick (2 catches for 50 yards), Perryman (1 for 31), Edwards (2 for 22) and Steward (2 for 8) caught the throws.
Duke led Gore's runners with nine carries for 250 yards and trailing him were Cooper (7 carries for 69 yards), Gunner Dozier (6 for 43), Lane (1 for 20), Alex Hallum (3 for 11), Tate Brooksher (2 for 8) and Perryman (1 for 4).