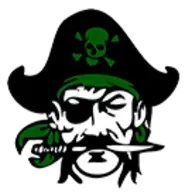 GORE BASEBALL
Pirates win 3 games at Pioneer Festival
Gore's high school baseball team improved to 6-1 overall Saturday at Drummond with its 17-11 win over Woodland in the Pioneer Festival.
Pioneer is located near Chickasha. The Pirates shut out Thomas-Fay-Custer on Friday at Pioneer in their second festival contest and Thursday Gore edged Dewey 9-8 at Pioneer.
First-year Gore head coach Tyler Lewis said his team played well at last week's festival.
"We went up there and competed well," Lewis said. "The weather was a little cold and windy but it was good for our boys to kind of have to face that kind of adversity. We showed up, threw well, hit the ball well, manufactured runs, just kind of played well on both sides.
"We still have things to work on but we were pretty satisfied with going out and seeing teams that we don't see often or at all. We got to play a little bit bigger competition in Dewey, a 4A, and just played well enough to come out with three victories. Anytime you can do that you've had a successful weekend."