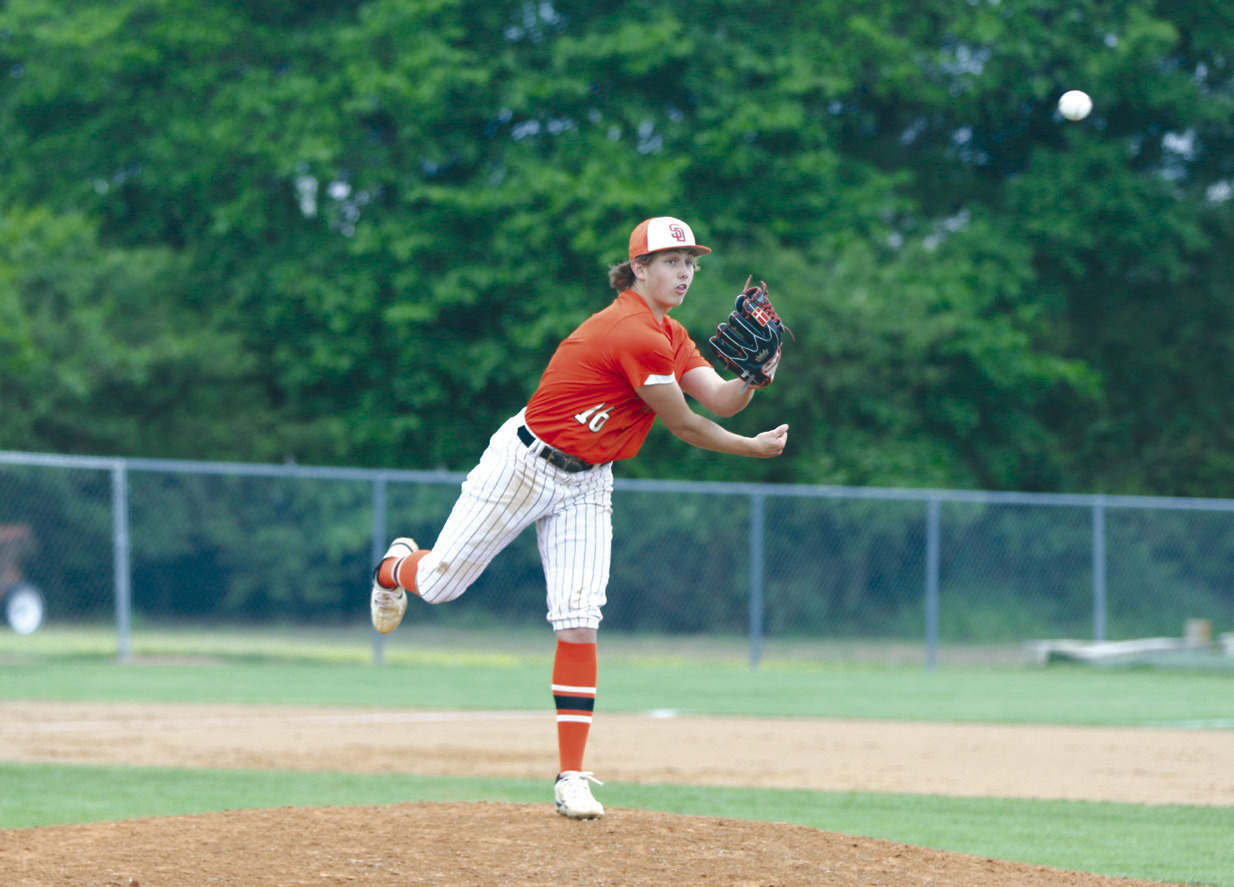 Sallisaw baseball
Sallisaw tops Jay to win bi-district tournament
Sallisaw won its Class 4A high school bi-district tournament Friday at home by beating Jay 6-4 and 9-1.
The Black Diamonds were scheduled to play two regional tournament games Thursday at Verdigris.
Friday's second game was scoreless through three innings. Sallisaw starting pitcher Brock Streun struck out six batters during the stretch and six Sallisaw batters also struck out.
In the bottom of the third inning Jay's Kaleb Wickham registered the first hit of the contest and in the top of the fourth Luke Pack singled to center field for Sallisaw.
The Black Diamonds scored the first run of the game in the fifth frame on Charlie Martin's sacrifice fly to right field. Kaden Warner's walk and Broque Oft's bunt single preceded Martin's RBI.
Sallisaw recorded eight runs in the top of the sixth and driving in the runs were Streun (double), Warner (hit by a pitch), Oft (walk), Martin (double), Brodie Cameron (single) and Pack (single). Martin's double down the third-base line drove in three runs and Streun had a base hit later during the at-bat.
Taylen Smith's double in the bottom of the sixth drove in the Bulldogs' run.
Cameron finished the contest on the mound for Sallisaw.
Sallisaw head coach Curtis Wartchow was pleased with his team's pitching performances Friday.
"We had two good pitching performances, three really," Wartchow said after Friday's second game. "Brodie Cameron came in in both games and saved them. He's been very instrumental in our success that we've had this year of closing out games. Our front guys get five or six innings and he comes in and shuts the door and that makes us deadly.
"Didn't hit the ball real well today, of course you can see that we did it in spurts. I guess you say when it counted we finally strung some hits together and walks and stuff, and that's how you win games.
"This has not been a pretty year. We've had a lot of success but it's been a roller coaster. These kids have grounded it out and they haven't ever quit on it. We've played a tough schedule and there have been no days off. In our district everybody's got at least one and most of them have got two dudes you've got to go face on the mound. It makes this even more special. You never know what happens with a group like this. These teams that grind it out sometimes find themselves in the state tournament. That's what we're looking for."