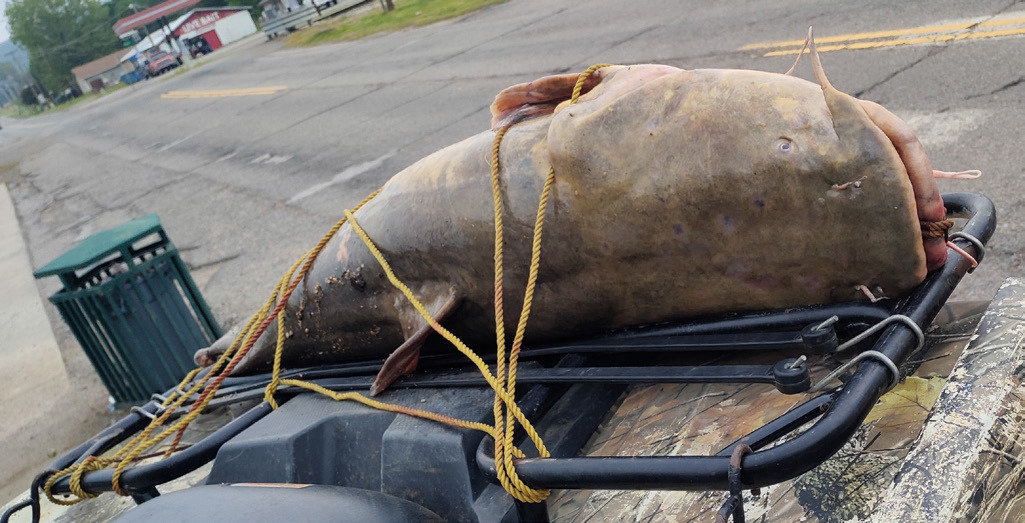 Farmer lands 85.5-lb. whopper
There are fish stories, and then there are FISH stories.
Former Muldrow resident Alex Farmer may have the best fish story ever.
Farmer caught a monstrous 85.5-lb. flathead catfish May 6 at Muldrow Lock and Dam.  Farmer, who now lives in Van Buren, Ark., used shad as bait to land his catch.
The superfish is believed to be a state record, easily surpassing the record of 78.5-lb. catch from May 11, 2010 by Richard Williams in El Reno Lake.
...