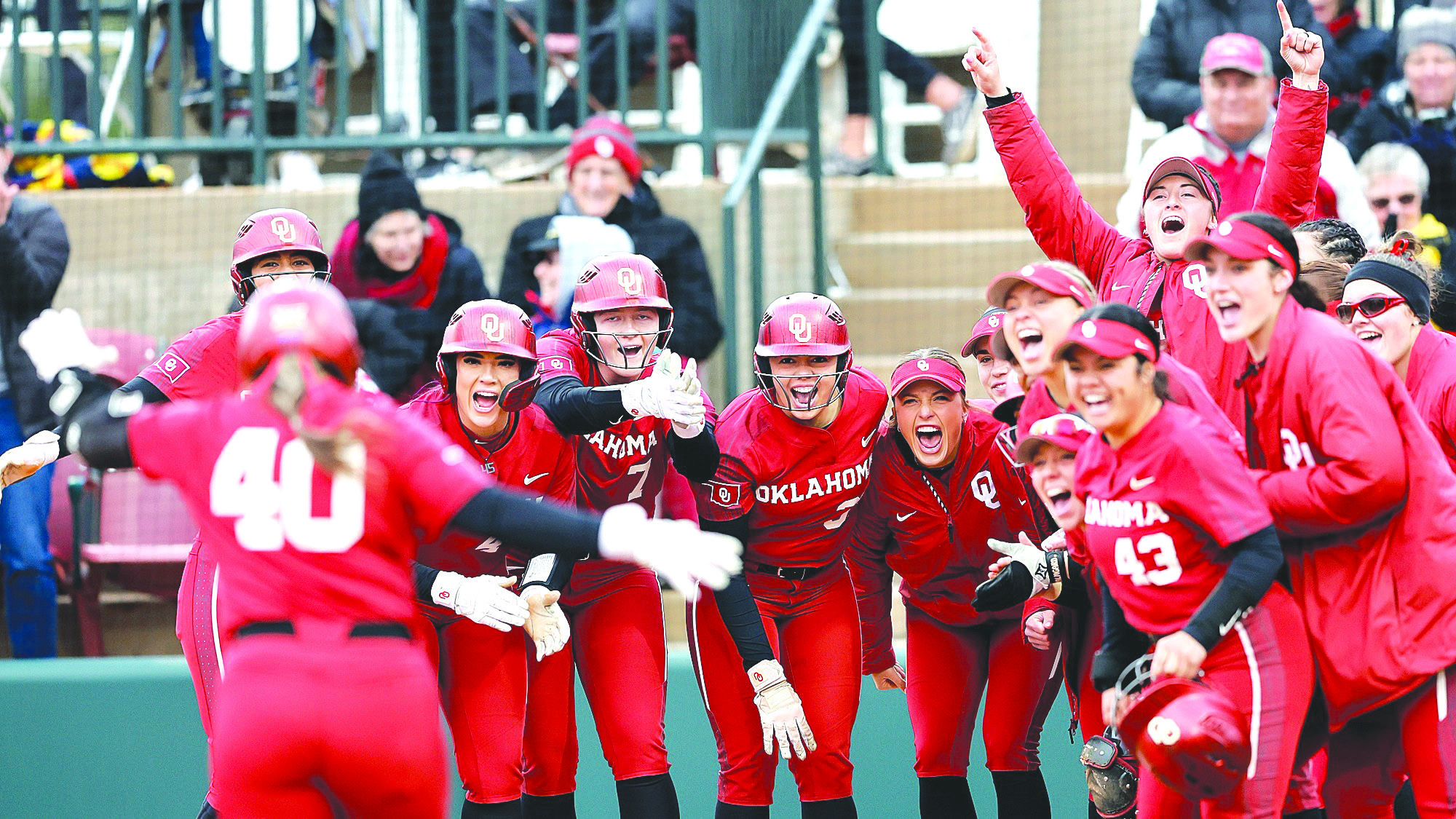 OU softball
OU tramples California, strolls into Super Regionals
NORMAN — The NCAA Tournament chaos didn't make it to Norman this weekend.
As national seeds struggled around the country, the No. 1 OU Sooners softball team blasted its way past California to breeze into next week's Super Regionals.
The Sooners belted four home runs in the first inning, strolling to a 16-3 win over the Golden Bears in five innings Sunday afternoon at Marita Hynes Field.
"The team came in ready," OU coach Patty Gasso said after the game. "We knew that this is a day that a lot of teams' seasons end today and we just decided it wouldn't be ours today."
Tiare Jennings, Alyssa Brito, Cydney Sanders and Jocelyn Erickson all launched bombs, helping OU extend its wining streak to 46 games.
OU will head to Super Regionals with a 54-1 record, and California's season ended at 35-21-1.