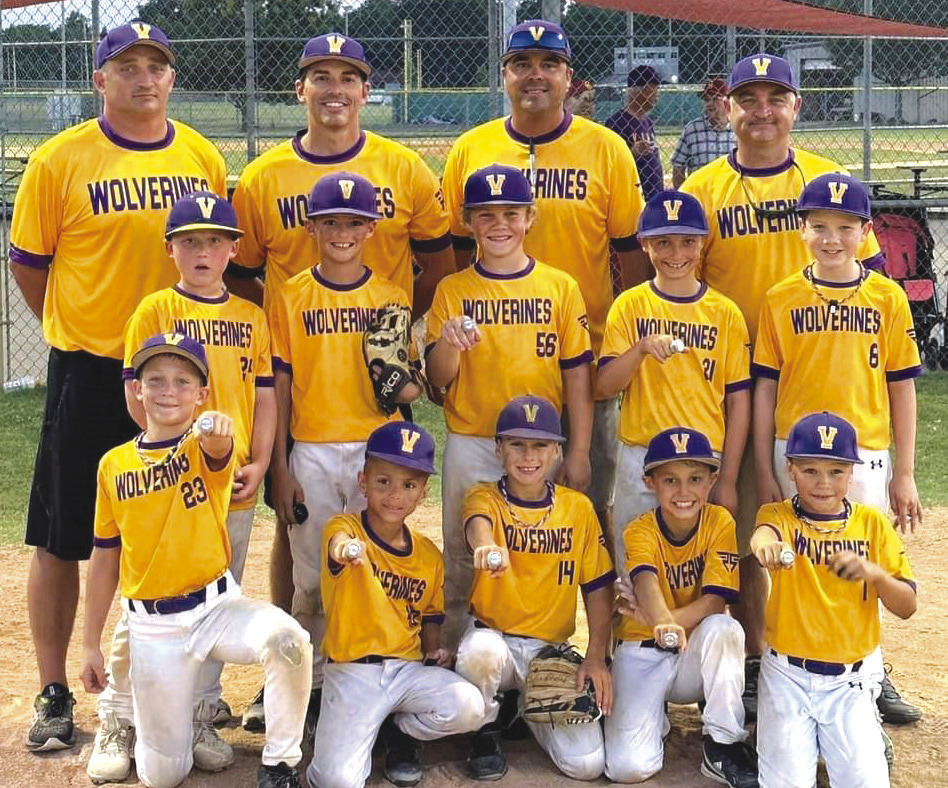 Vian Wolverines finish as state runners-up
The Vian Wolverines, an age 9-and-younger baseball team, finished as state runners-up at the 2023 USSSA Oklahoma State Tournament, which took place last weekend in Jenks.
On Friday, the Wolverines outscored their opponents 30-6, which included upsetting the No. 1 seed. On Saturday, they defeated the Rawlings Tigers and the OK Roughnecks before suffering their first defeat of the tournament to second-seeded Oklahoma Select in the winner's bracket semifinals. After being down 7-4 in the fifth inning of the loser's bracket final, the Wolverines, who went 9-2 during the past two weeks, rallied for a 9-7 win to make the title game, in which they lost to Oklahoma Select.
The Wolverines will be in the 2023 OK Kids Sallisaw Regional Tournament this week at the Sallisaw Sports Complex.
Team members are Laken Pack, Henry Sullivan, Cooper King, Bronc Sumpter, Tripp Sumpter, Seth Davis, Beau Hofstetter, Creede Prier, Johnny Crutchfield and Kody Richardson. Coaches are Ken Pack, Casey Sullivan, Brandon King and Kyle Sumpter.