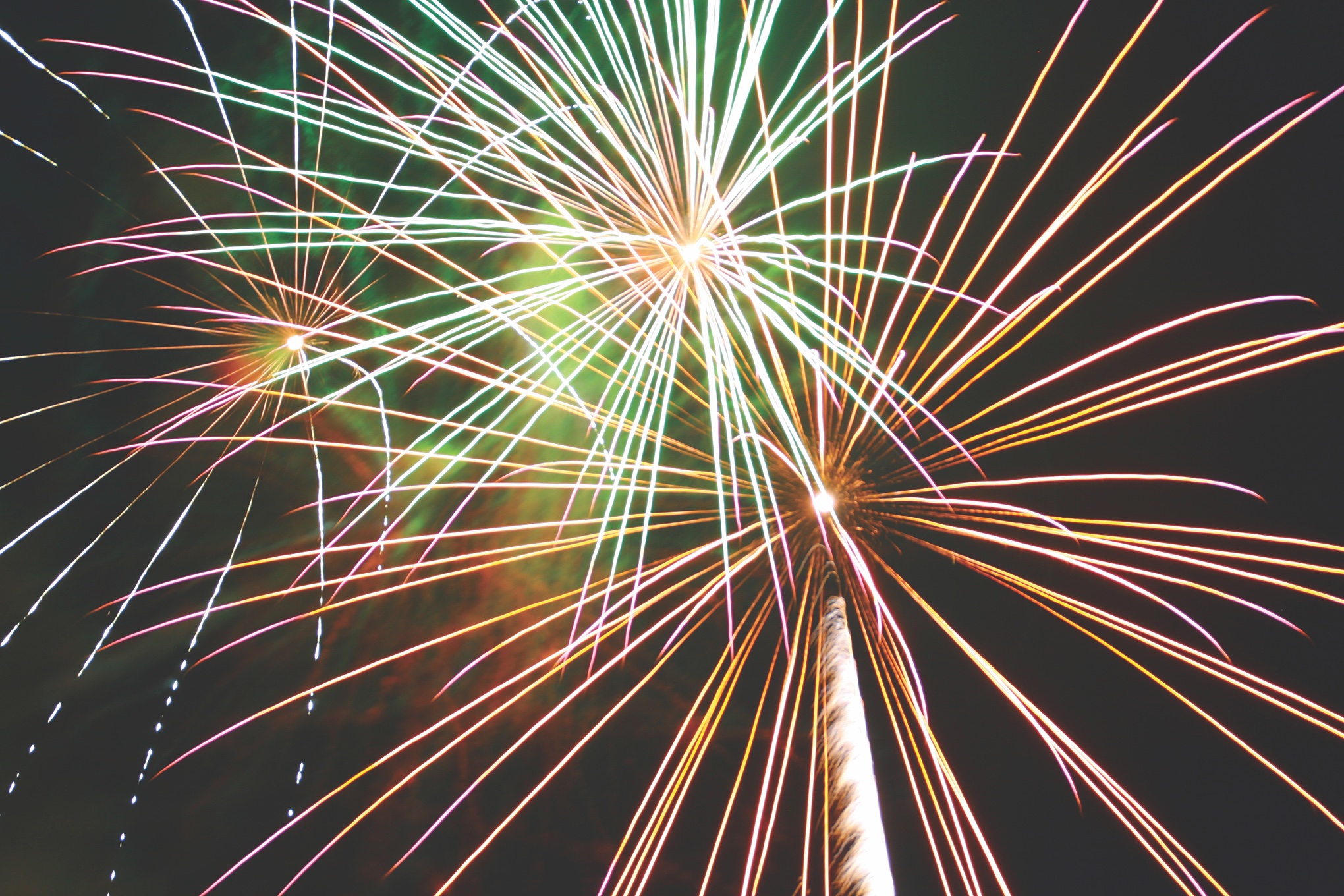 A: Main, Main, News, Newsletter
June 29, 2023
A safe holiday is an enjoyable holiday
Summer is synonymous with backyard cookouts and outdoor fun. Likewise, parades and fireworks are staples for the Fourth of July.
Add those elements together and you've got the ingredients for a memorable day into night.
So how can everyone get the most enjoyment out of the Independence Day celebration?
Safety professionals focus on the grandest entertainment the holiday offers — fireworks — and offer advice on how everyone can get the most out of the festivities with the least chance for injury.
How to keep kids safe around fireworks
• Attend public firework displays. Leave lighting fireworks to the professionals and watch from a safe distance. Every year, several people die and thousands are often injured badly enough to require medical treatment after fireworks-related incidents. Of these, half of the injuries are to children and young adults under age 20. More than two-thirds of injuries take place from mid-June to mid-July. And while the majority of these incidents are due to amateurs attempting to use professional-grade, homemade or other illegal fireworks or explosives, plenty of injuries are from less powerful devices like small firecrackers and sparklers.
Additionally, fireworks are responsible for thousands of fires each summer, blazes that claim houses and buildings, vehicles, acres upon acres of property and more.
• Every year, young children can be found along parade routes and at festivals with sparklers in hand. But sparklers are a lot more dangerous than most people think. Consider using safer alternatives such as glow sticks, confetti poppers or colored streamers — they're just as fun, but don't burn at a temperature hot enough to melt glass. While summer memories often include lighting sparklers to enhance Fourth of July celebrations, sparklers can heat up to more than 1,200 degrees, and are dangerous for young children. Sparklers can quickly ignite clothing, and children have received severe burns from dropping sparklers on their feet or touching them with their hands. According to the National Fire Protection Association, sparklers alone account for more than 25% of emergency room visits for fireworks injuries. For children under 5 years old, sparklers are the reason for nearly half of the total estimated injuries.
• Keep fireworks away from children. Closely supervise children at all times, and make sure they stay a safe distance away from a lit firework.
Holiday fun can be educational While you are enjoying grilling, family time and fireworks, take time to remind your kids what this holiday is about. The lighting and display of fireworks came with a price to many men and women sacrificing for their kids and future generations. Use the fireworks display as a teaching tool. Share with them the lyrics of the "Star Spangled Banner" and, most of all, remain safe if your family tradition includes lighting fireworks.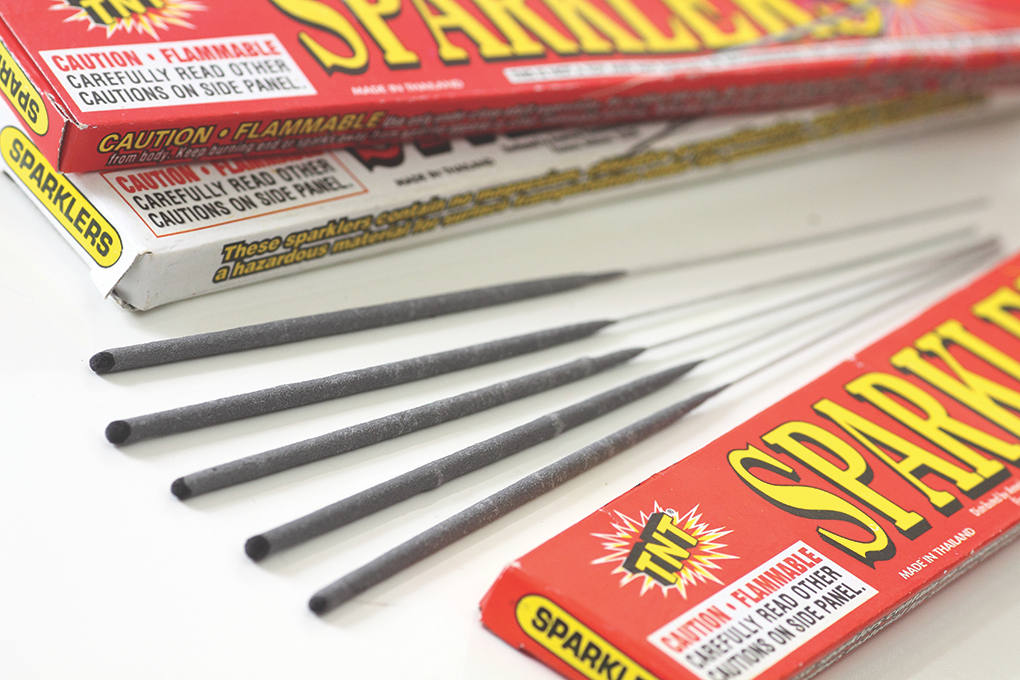 Tips for a safe Fourth of July
• Fireworks packaged in brown paper are made for professional displays – avoid buying these
• Always have an adult supervise fireworks activities, especially with sparklers
• Never allow young children to play with or ignite fireworks
• Back up to a safe distance immediately after lighting fireworks
• Anyone using fireworks or standing nearby should wear protective eyewear
• Never hold lighted fireworks in your hands
• Never point or throw fireworks at another person, or at houses or flammable materials
• Only light one device at a time
• Never carry fireworks in a pocket or shoot them off in metal or glass containers
• Never place a part of your body directly over a firework device when lighting
• Never try to re-light or pick up fireworks that have not ignited fully
• Keep a bucket of water or a garden hose handy in case of fire and to douse used fireworks before discarding in the trash
• Never use fireworks while impaired by drugs or alcohol
• Never light fireworks indoors
• Never use illegal fireworks
• Better yet, grab a blanket and a patch of lawn, kick back and let the experts handle the fireworks show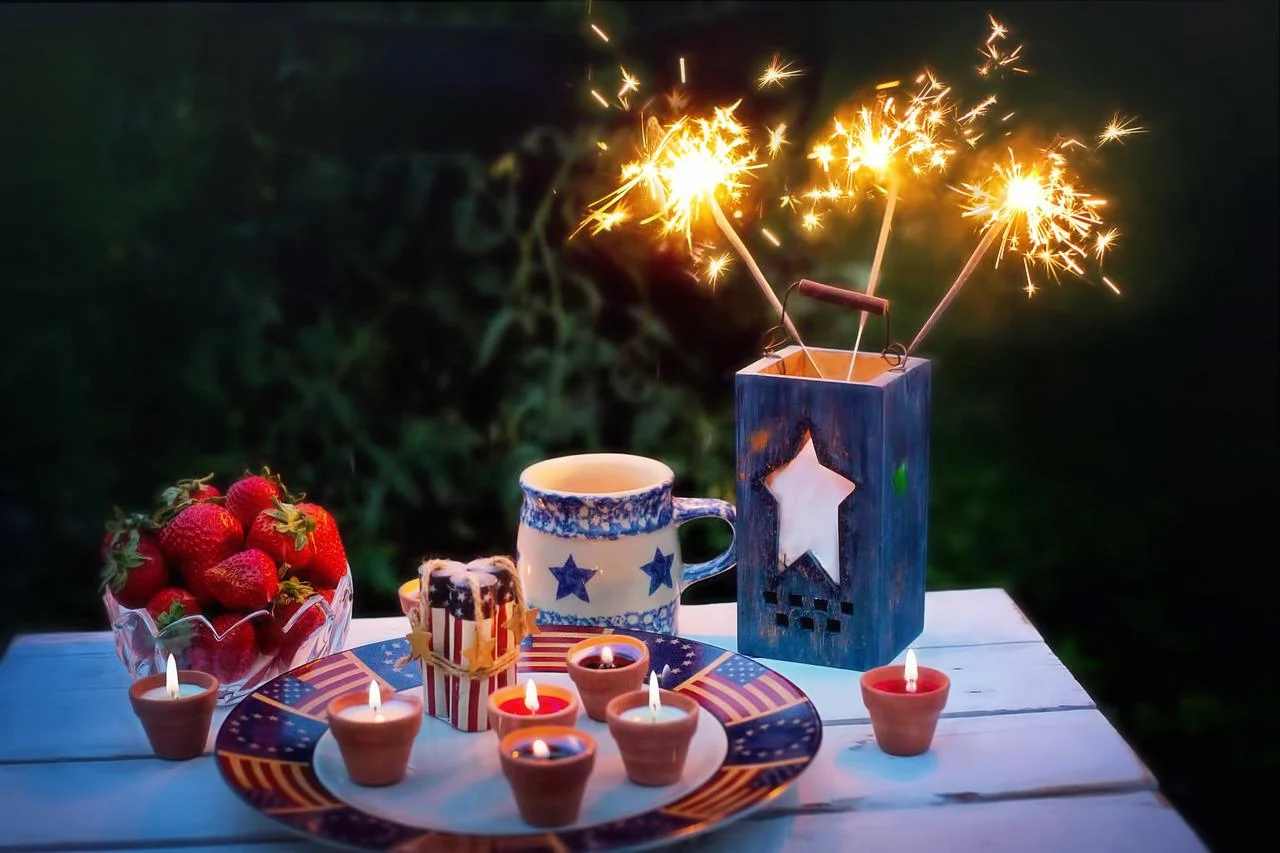 If you're celebrating without going to public events:
• Take a virtual tour of national landmarks
• Enjoy a backyard family picnic
• Make a red, white and blue dessert
• Play outdoor games such as badminton, cornhole and croquet
• Watch fireworks on TV
______
Area fireworks displays
Saturday, July 1
Roland
Roland Park
▪
Vian
St. John Football Stadium
▪
Sunday, July 2
Pocola
Choctaw Casino
▪
Tuesday, July 4
Fort Smith
Harry E. Kelley River Park
(at U.S. 64 bridge)
▪
Lake Tenkiller
Tenkiller State Park
▪
Muldrow
Muldrow VFW
▪
Sallisaw
Sallisaw High School
▪
Van Buren
Field of Dreams Sports Complex
(I-40 at Lee Creek)