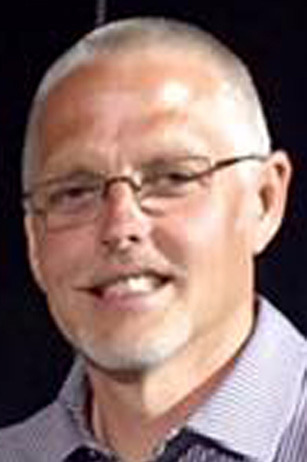 ROLAND GIRLS BASKETBALL
After about 20 years, Nelke coming back to coach at Roland
After nearly 20 years away from being on the basketball sideline as the Roland Lady Rangers coach, Scott Nelke is returning in the same capacity.
Nelke was hired at Monday night's Roland Public Schools Board of Education meeting.
"Coach (Greg) Pratt (who has left to take the coaching job with the Fort Gibson Lady Tigers) and I have been friends for a while," Nelke said. "We've talked back and forth. I was at Roland before, and it's a good place. Coach Pratt said there were some good players coming back — not only good players, but good kids. That's who you want to be around. My daughter Ryanne is going to be a ninth-grader, so I'll be able to watch her play. She's coming with me."
For the last five seasons, Nelke has been an assistant with the Fort Smith (Ark.) Northside Grizzlies.
"I've been coaching at Northside, which has been a great place. (Northside boys) Coach (Eric) Burnett and I have worked well together. I got to do a lot of the defensive stuff, so I got to do some coaching. I wasn't the one standing on the sideline, but I was around some great players, like Jaylen Williams who's playing with the Oklahoma City Thunder. It (Northside) is just a great program, and I got to be around a program that was already established. I always said to myself if something came open where I could be an assistant to see how somebody else did it, that was something I wanted to do. I've been a head coach for 16 years. It's something I've always wanted to do. Coach Burnett gave me that opportunity. I've just been kind of hanging out there. I was just waiting on a good spot. I was just at the right place at the right time. This was something I just couldn't pass up."
If Nelke looks familiar to more than just Roland fans, there's a good reason for that. Of Nelke's 16 seasons as a coach, all but three have been spent at a NOAA Conference school — one year at Roland in his first stint coaching the Lady Rangers, followed by four years coaching the Sallisaw Black Diamonds and seven years with the Poteau Pirates. His other three years as a head coach was spent with the Pocola Indians.
"It's funny because every job I've had other than the Pocola job in Oklahoma has been in that (NOAA) Conference," Nelke said. "It's a good conference. It prepares you for the playoffs. There's some great coaches in it. It's just a great atmosphere. I'm looking forward to it."
Nelke said there might be some fine-tuning things with the Lady Rangers, but he said the program is in pretty good shape as it is.
"It's in great shape," he said. "Coach Pratt has done a great job. He took over for coach (Scott) Lowe at Fort Gibson. They have always had great coaches at Roland. Coach (Eddie) Lewis coaches the boys. I just want to step in and do some things that are probably different than coach Pratt, but the girls work hard. I've met the girls and have been around them. I just really want to get to know the girls, keep that part (success) going and establish a relationship to where we can get ready for the season. I'm excited. I think they're excited. We're just ready to get the school year started."
For most of those previous seasons coaching the Lady Rangers, Black Diamonds and the Pirates, the games at Roland were in the old gym, but now Nelke will get to enjoy coaching inside the new gym.
"I'm kind of torn," Nelke said. "(The old gym) is all I've ever known. Coach Lewis is kind of the same way. I've been in the new place a couple of times. I'm kind of excited to see what the atmosphere will be like … will it be the same atmosphere as in the old gym. If it is, I'm OK with that. I'm going to miss that old spot. I've taken some teams in there, and we've had some knockdown drag-outs in that old gym."