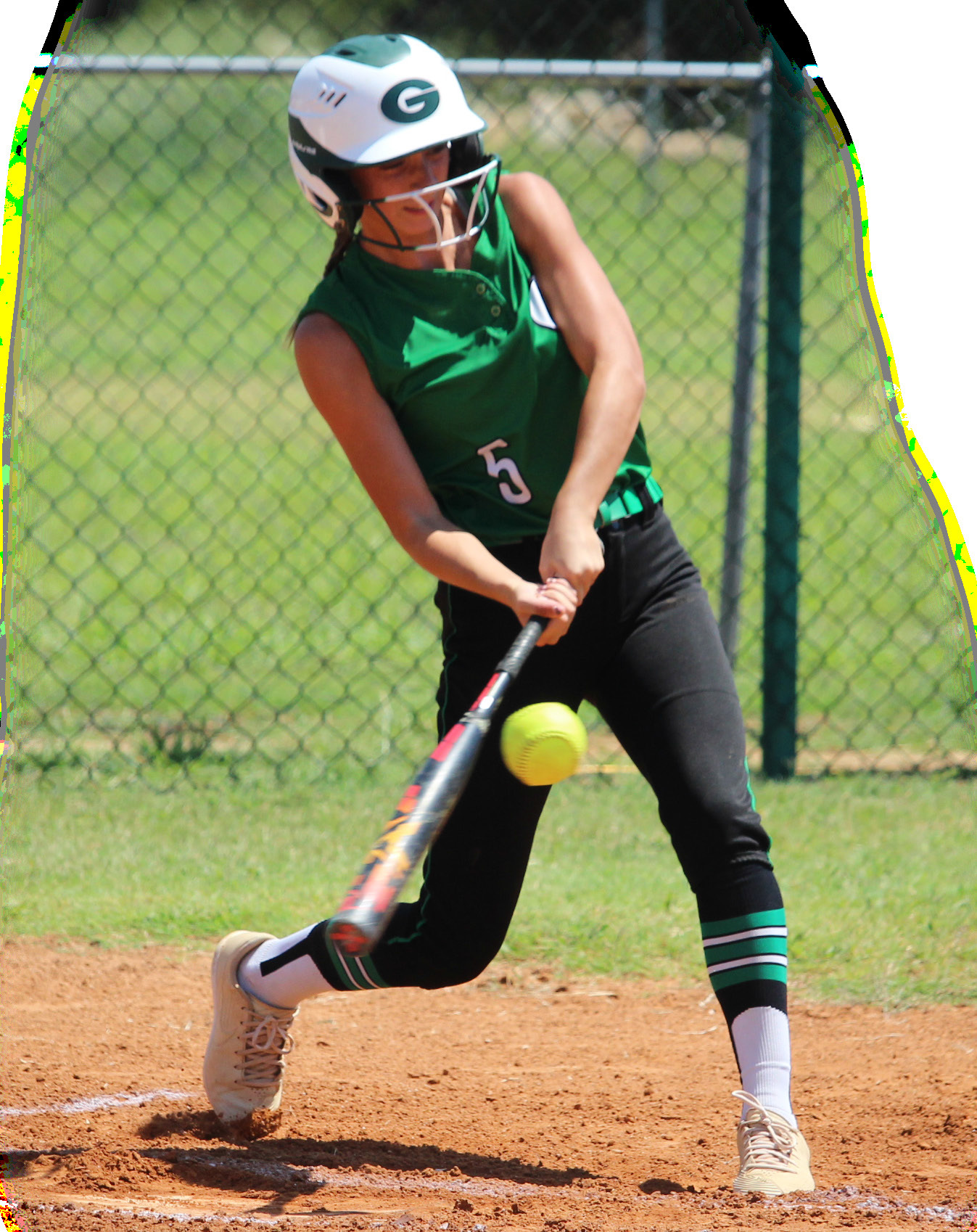 B: Sports
August 22, 2023
GORE SOFTBALL
Lady Pirates go 1-3 in Okmulgee Tournament
OKMULGEE — The Gore Lady Pirates went 1-3 in last weekend's Okmulgee Tournament, beating Catoosa 14-9 but losing 10-1 to Preston, 14-1 to Checotah and 7-2 to Warner.
In the win over Catoosa, the Lady Pirates never trailed, jumping out to a 4-0 lead in the first inning, which became a 9-1 advantage in the second inning. After the Lady Indians cut their deficit to 9-7 in their half of the second inning, the Lady Pirates (2-9) put away the game with a five-run third inning for a 14-7 lead.
For the game, Kynley Webb was 2-for-3 with a triple, three runs batted in and three runs scored, Kendra Huckbay doubled and scored twice, River Shoemake doubled with three RBIs and a run scored and Emily Daily doubled, scored twice and had an RBI.
Huckbay got her first win of the season, going the first 1.2 innings with two strikeouts. Cadi Shoemake got her first save of the season, going the final 1.1 innings.
In the loss to Preston in the tournament, Preston scored once in the first inning and nine runs in the second inning for a 10-0 lead.
Gore's only run scored in the third inning on Daily's RBI triple, scoring Sophie O'Connor.
In defeat, Daily was 2-for-2 with an RBI triple, while O'Connor singled and scored her team's lone run.
Cadi Shoemake took the loss, going the first 1.2 innings with a strikeout. River Shoemake got the final out of the game.
In the loss to Checotah, the Lady Wildcats put away the game early with a four-run first inning and a 10-run second inning.
Gore's lone run scored on a Checotah error, allowing Cadi Shoemake to score.
For the game, Cadi Shoemake and Daily each singled for Gore's hits.
In the tournament setback to Warner, the Lady Pirates grabbed a 1-0 lead on a first-inning sacrifice fly by Webb, scoring Daily.
However, the Eagles flew high with a two-run first inning and a five-run second inning to take the lead for good at 7-1.
Gore's last run scored on Daily's RBI infield single, scoring Paige Curran, in the fourth inning. For the game, Daily was 3-for-3 with a triple and a run scored, while O'Connor and Davidson each singled for Gore.