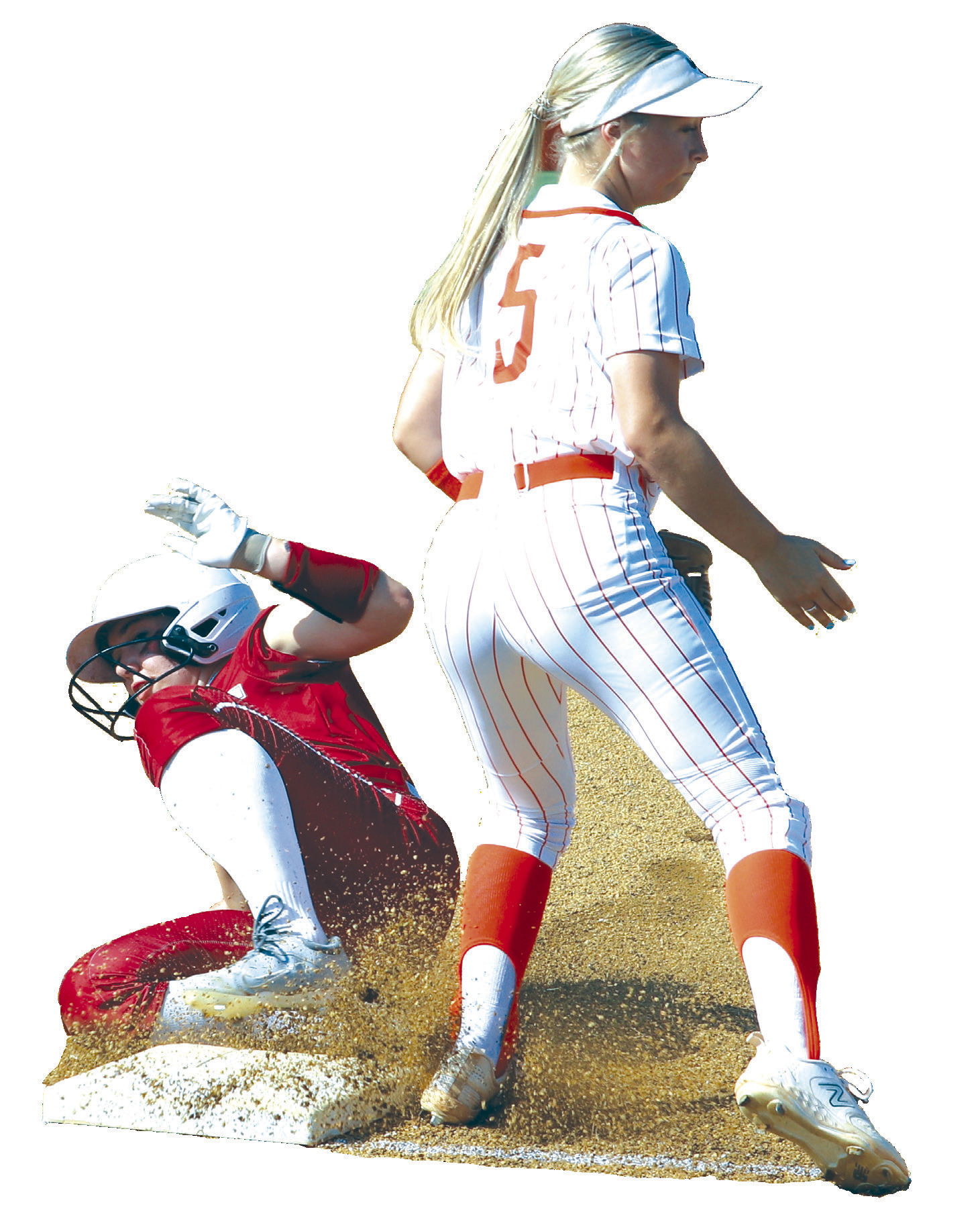 B: Sports
August 22, 2023
HIGH SCHOOL SOFTBALL
Muldrow Lady Bulldogs spoil home opener for Sallisaw
After having their original home opener Aug. 8 against Broken Bow moved there due to wet fields, the Sallisaw Lady Black Diamonds finally got to play their home softball opener Thursday afternoon.
The unfortunate thing was the Muldrow Lady Bulldogs came to town and spoiled Sallisaw's home opener, beating the Lady Black Diamonds 8-3 in a district contest.
The Lady Bulldogs (4-5 overall, 1-1 in district play) jumped out to a 1-0 lead in the first inning on a wild pitch, scoring Ashley Price from third base. A two-out, two-run single by Annalyse Sutton in the second inning upped Muldrow's advantage to 3-0. Back-to-back bases-loaded walks to Amarie Duran and Raya Keenan, plus a sacrifice fly by Kaira Qualls, doubled the Muldrow lead to 6-0 after three innings. Kaydence Young's two-run home run over the left-field fence in the fourth inning put the Lady Bulldogs ahead 8-0.
The Lady Black Diamonds (1-7, 0-5) got on the board in the sixth inning on a bases-loaded walk to Jaycie Cox and an RBI groundout by Makenna Bormann cut Sallisaw's deficit to 8-2 after six innings.
Madison Green's one-out, RBI single in the seventh inning produced Sallisaw's third run.
For the game, Sutton was 2-for-3 with two runs batted in, Danica Tune was 2-for 4 with a run scored and Young hit a two-run homer and scored once for Muldrow.
Jaydin Dean (3-4) got the win, getting four strikeouts in seven innings. In defeat, Delaney Compton was 3-for-4 with a run scored, while Green was 2-for-4 with an RBI. Compton took the loss, going the first two-plus innings. Preslee Jackson went the final five innings with two Ks. Editor's Note: Muldrow's home district game against Fort Gibson was canceled Friday afternoon. The game will be made up as a doubleheader beginning at 12:30 p.m. Sept. 1 at Fort Gibson. See additional photo in this issue.