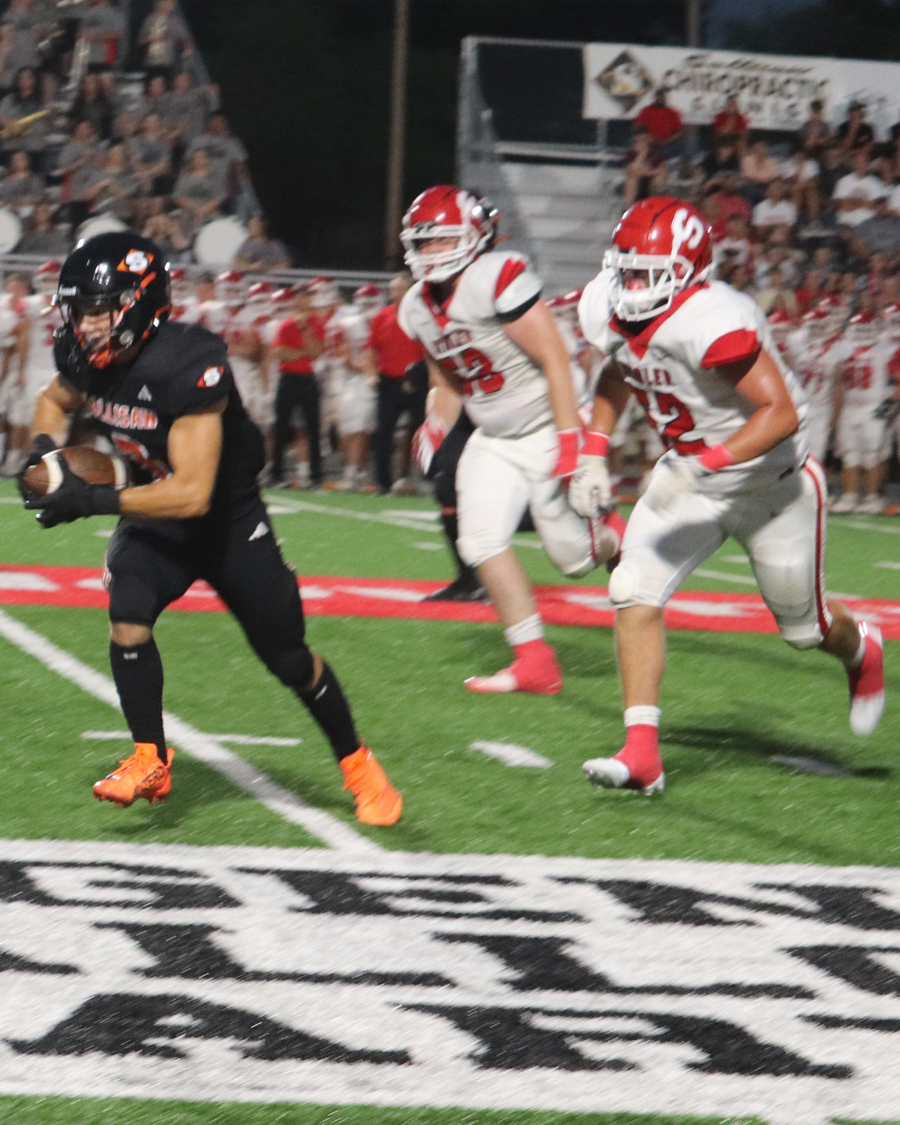 Sallisaw High School Football
Late Stigler score dooms Sallisaw in home opener
With 7:24 left in the game, it sure felt like the Sallisaw Black Diamonds were going to snap their 16-game losing streak and take the season opener against the Stigler Panthers on Friday night at Perry F. Lattimore Stadium.
The Black Diamonds took their first lead since the first quarter as Brock Streun's fourth touchdown of the game capped a 28-0 scoring streak which saw Sallisaw go from a 27-6 deficit to a 34-27 lead.
However, it was not to be as the Panthers scored with 2:06 remaining to play...