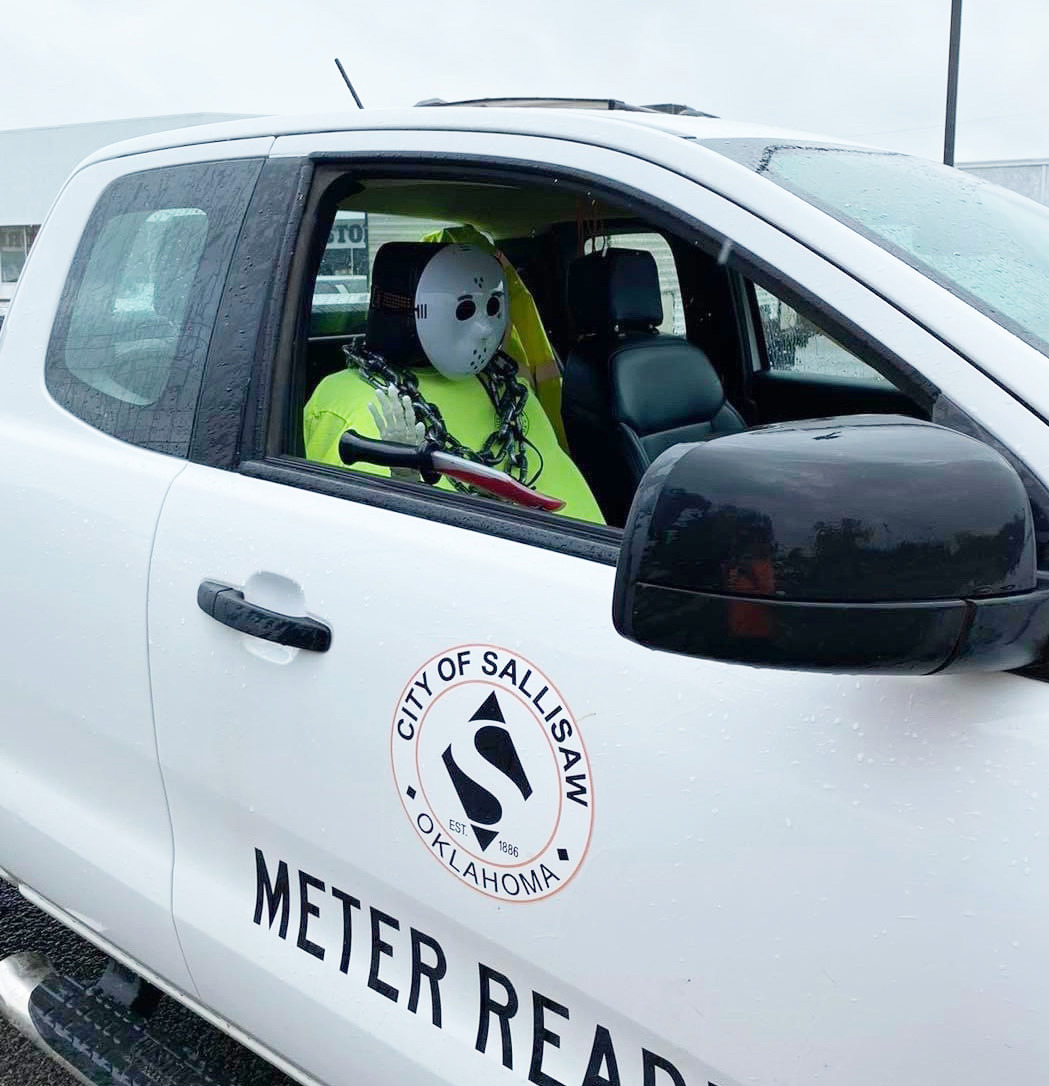 Meter reading can be spooky
The city of Sallisaw has introduced its newest "employee," Big Mike, who has been "hired" in honor of the spooky season.
If you spot Big Mike out reading meters, feel free to grab a selfie or take a picture. The city said a shout-out goes to Tom, the meter reader, for his idea. The city also said any photos of Big Mike are welcome to be tagged to the city of Sallisaw Facebook page.
...