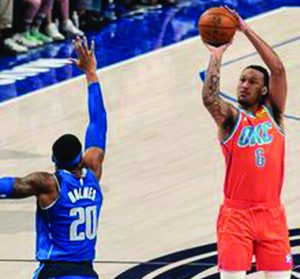 DALLAS -- The Oklahoma City Thunder corralled the Dallas Mavericks 126-120 on Saturday at American Airlines Arena, two nights after downing LeBron James and the Los Angeles Lakers 133-110 on Thursday ...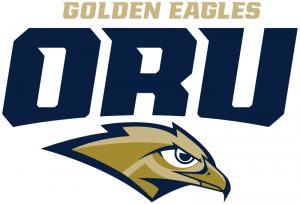 COLLEGE BASKETBALL
By&nbsp
ORU MEDIA RELATIONS&nbsp
TULSA — The Oral Roberts University men's basketball team defeated Tulsa 7970 Saturday evening at the ORU Mabee Center for the third straight win over the Golden Hurricane and extend the Golden Eagles...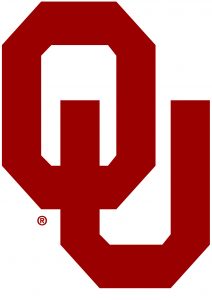 OU BASKETBALL
By&nbsp
ARKANSAS-PINE BLUFF MEDIA RELATIONS&nbsp
NORMAN — The Oklahoma Sooners routed the Arkansas-Pine Bluff Golden Lions 107-86 Thursday night at 95-year-old McCaslin Field House. The Sooners (7-0), ranked 25th in the nation, got 20 points from Ot...
OSU BASKETBALL
By&nbsp
BRYAN HOLMGREN OKSTATE.COM&nbsp
STILLWATER — No. 15 Creighton broke open a tight game with 17 unanswered points late in the first half and held on for a 79-65 victory over Oklahoma State on Thursday night at Gallagher-Iba Arena. Jav...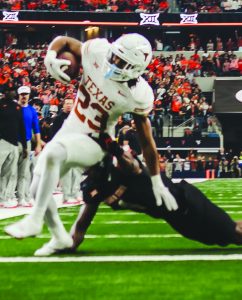 OSU FOOTBALL
By&nbsp
DAVID SEELEY SPORTS EDITOR&nbsp
ARLINGTON, Texas — The Oklahoma Sooners won their final Big 12 Conference game on Black Friday before heading to the Southeastern Conference. Now, the other Big 12 team bolting for the SEC, the Texas ...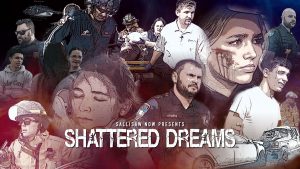 By&nbsp
Lynn Adams Staff Writer&nbsp
Wednesday at the Wheeler Event Center in Sallisaw, there was a screen, a movie, an audience, popcorn and soft drinks. And for the three dozen people — mostly high school students — who showed up for t...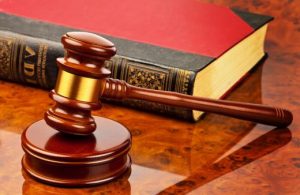 By&nbsp
Amie Cato-Remer Editor&nbsp
A Sallisaw woman is one of 13 individuals who was indicted on Nov. 13 with conspiracy to possess with intent to distribute methamphetamine and fentanyl, according to Christopher J. Wilson, United Stat...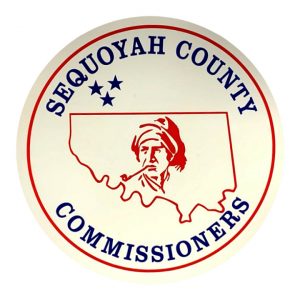 By&nbsp
Lynn Adams Staff Writer&nbsp
Sequoyah County Commissioners might spend $192,927 for a steel span bridge on North 4790 Road. They may also pay thousands of dollars for inmate ambulance transportation from two years ago. But before...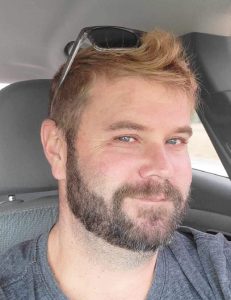 JUST FOLKS
By&nbsp
Amie Cato-Remer Editor&nbsp
Jeremiah Johnson, 38, of Vian has deep roots in Sequoyah County. Named after his late grandfather, Benny Johnson, of the Johnsonville/ Blackgum community near Lake Tenkiller, his birth name is actuall...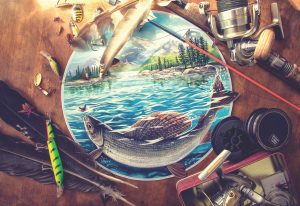 EUFAULA: Nov. 24. Elevation is 1.5 feet below normal and stable, water temperature 55 degrees and stained. Largemouth, smallmouth and spotted bass fair on crankbaits, jigs, lipless baits and plastic b...

KILGORE'S CORNER
If quail hunting is your bag of oats, there's no better time than the present to pick up your shotgun, grab a box or two of shells and, by all means, if you have a good bird dog, bring him or her alon...