The 2022 Garrison Creek Riders Rodeo is celebrating its 50th anniversary with an action-packed event that the whole family can enjoy. The festivities begin on Friday, July 15, with mutton busting kick...
Applications for the 2022-23 Miss Cherokee Leadership, Junior Miss Cherokee Leadership and Little Cherokee Ambassadors competitions are now available. To download the applications, visit https://www.c...
By&nbsp
Amie Cato-Remer&nbsp
Vian School Resource officer and Vian Wolverines Mountain Bike coach Robert Allen said thanks to a scholarship, four members of the newly-formed Vian Wolverines Mountain Bike team received new bikes a...
Cherokee Nation hosts several events in the month of July, including a fireworks show, a ribbon skirt demonstration, and at-large meetings with Cherokee citizens in New Mexico and Colorado. July 1 Tra...
By&nbsp
Amie Cato-Remer&nbsp
The No Wake Zone at Lake Tenkiller will be celebrating five days of the 4th with their first annual July 4 public event, which will take place from Thursday, June 30, to Monday, July 4, at the No Wake...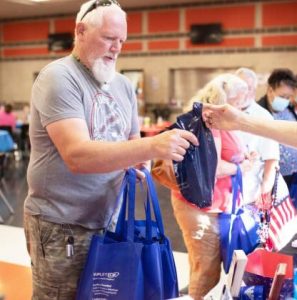 Bingo Winners Gordia Kuntz, "Straight Line" bingo winner Yvonne Tillapaigh, "Diagonal" bingo winner Wanda Lowery, "S" bingo winner Jackie Whitekiller, "C̶...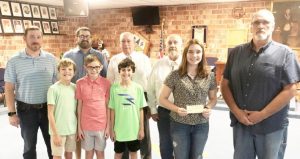 Muldrow Bruton Masonic Lodge #30 recently presented Roland VEX Robotics students with a donation for their trip to the VEX Robotics World Championship in Dallas, Texas. The students are advised by Ste...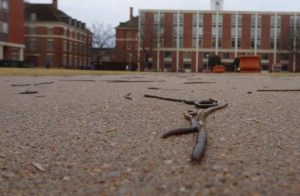 As gardeners spend time in their flower beds and landscapes, they might uncover some worms in the soil – and not just any worm, the invasive Asian jumping worm. Unlike native earthworms, this an...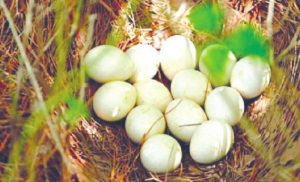 Provided by Oklahoma Cooperative Fish and Wildlife Research Unit, Oklahoma State University. Wild turkey genetics is among the areas of a 4.5-year study launched at the beginning of 2022 by the Oklaho...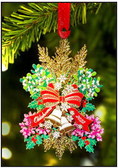 The Friends of the Oklahoma Governor's Mansion (Friends of the Mansion) recently revealed the annual state holiday ornament. The 2022 Friends of the Mansion collectible Christmas ornament is a celebra...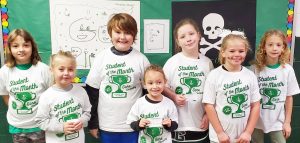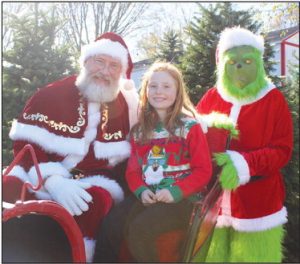 By&nbsp
Trisha Gedon OSU AG Comm Svcs&nbsp
Although the Christmas tree takes center stage in many homes for holiday decorations, the poinsettia is also a popular addition to seasonal décor. There is no other plant that symbolizes Christmas lik...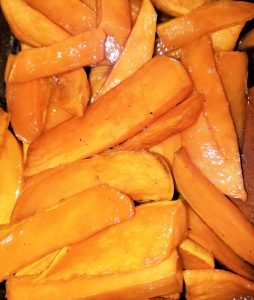 This recipe was amazing! Definitely give this one a try if you want something a little different than sweet potato casserole!3 ½ pounds sweet potatoes, peeled and cut into 1-inch wedges1 cup packed da...
By&nbsp
Billie Anthony&nbsp
Sallisaw TOPSMonday we had seven weigh in. Neve had the best weight loss of 3 pounds. We had a net loss of 5.3 pounds. Way to go ladies! The Two Bit Bowl of quarters went to the treasury. Our Loser's ...
OKFB Insurance is sharing important safety tips to help Oklahoma residents prepare as winter approaches. With the excitement of changing seasons and the holidays also comes the potential for severe wi...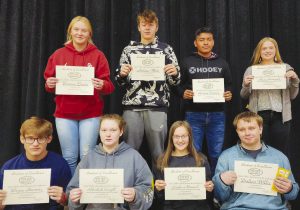 By&nbsp
Annette Crowder&nbsp
Vian Nursing & RehabHello again and welcome to another edition of Vian Nursing and Rehab News. It's beginning to look a lot like Christmas, finally, this is one big building to decorate. Thank goo...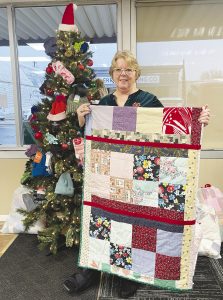 Pam Wemhaner with Catholic Charities on Tuesday picked up hats, gloves, scarves and quilts from the Sequoyah County Times Giving Tree collection. Your TIMES appreciates those who donate each year to o...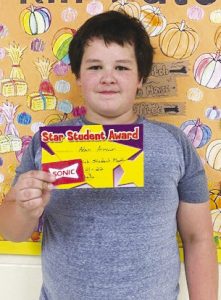 Aden Armour has been selected as October Member of the Month for Boys & Girls Club of Sequoyah County, Brushy Unit.Armour is the grandson of Mindy Spriggs. He was selected because his behavior has...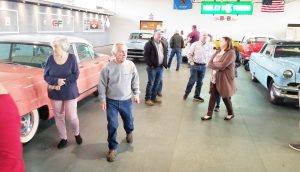 Larry Crowe provided a sneak preview Wednesday of his Big Toy Museum, located in Sallisaw's old middle school. The tour of the remodeled school was a trip down Memory Lane for many who were students w...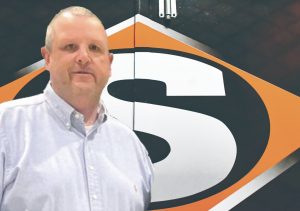 By&nbsp
Lynn Adams Staff Writer&nbsp
If history does, indeed, repeat itself and new Sallisaw football coach Brandon Tyler replicates the success he enjoyed at Vian and Gore, then go ahead and make hotel reservations for the Class 4A stat...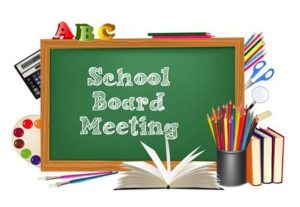 Along with business manager's in special meeting
By&nbsp
Amie Cato-Remer Editor&nbsp
Vian Public School Superintendent Victor Salcedo and Business Manager Ed Brockman's resignations were accepted by the Vian Board of Education on March 29, during a special meeting. After going into an...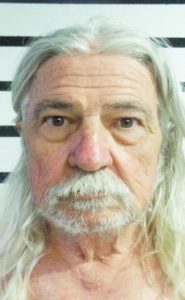 Between Walmart and bank
By&nbsp
Amie Cato-Remer Editor&nbsp
A Sayre man is facing a felony charge of indecent exposure after he reportedly exposed himself earlier this month in Sallisaw. Wilbur C. Poindexter, 65, was formally charged on March 10 in Sequoyah Co...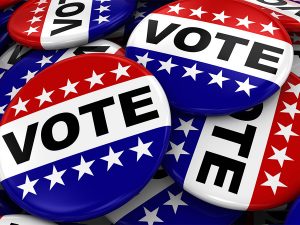 By&nbsp
Amie Cato-Remer Editor&nbsp
Sequoyah County voters will go to the polls to decide who will represent area schools and towns in the Board of Education General Election and Municipal General Election on Tuesday, April 4. Scott Cha...