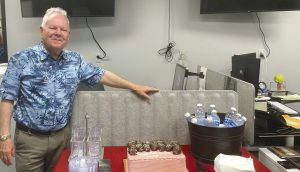 Your TIMES Sports Writer Lea Lessley had a retirement party thrown in his honor Wednesday afternoon. Lessley has been Your TIMES sports writer since June 6, 1988. Lessley's final day is today. He will...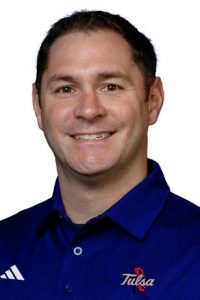 Tulsa football
By&nbsp
Tulsahurricane.com&nbsp
TULSA –– University of Tulsa first-year football coach Kevin Wilson announced the appointment Chris Polizzi as the school's defensive coordinator and safeties coach. Polizzi comes to Tulsa after spend...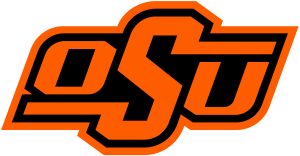 OSU athletics
STILLWATER – Eight Oklahoma State student-athletes representing three programs were honored Tyuesday with announcement of the College Sports Communicators Academic All-District At-Large Teams. On the ...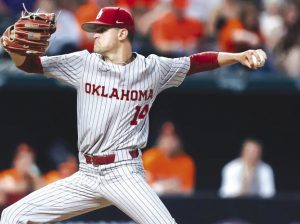 OU baseball
By&nbsp
OKSTATE.COM & SOONERSPORTS.COM&nbsp
UNIVERSITY OF OKLAHOMA BASEBALL ARLINGTON, Texas – Oklahoma State came up short against Bedlam-rival Oklahoma in the opening round of the Big 12 Championship on Wednesday as the 12thranked Cowboys dro...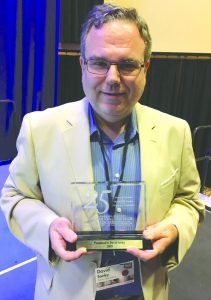 The Sequoyah County Times' new sports editor came on board Monday morning. After three-plus years as the editor, and nine years of being sports editor for The Poteau Daily News over two stints coverin...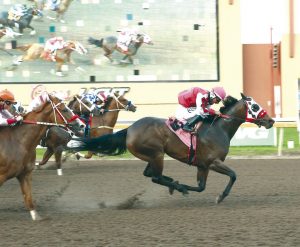 Remington Park
OKLAHOMA CITY – It has been a trying meet for trainer Stacy Charette-Hill, having won only three times in her first 84 starts. But some of that sting was relieved by her multiple stakes-winning mare V...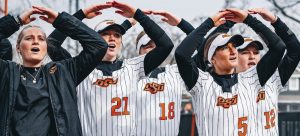 OSU softball
STILLWATER – A dramatic fourrun seventh inning propelled the No. 6 national seed Oklahoma State Cowgirls to a 5-2 comeback victory over Nebraska on Sunday afternoon at Cowgirl Stadium. With the win, O...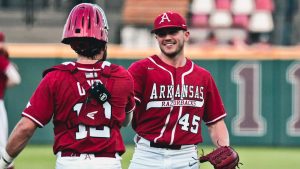 Arkansas baseball
NASHVILLE, Tenn. – The Arkansas Razorbacks baseball team is 2023 Southeastern Conference champions. Despite a 7-6 loss in the series finale against No. 12 Vanderbilt (37-17, 2011 SEC), No. 2 Arkansas ...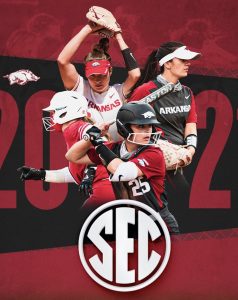 Arkansas softball
FAYETTEVILLE, Ark. – The Arkansas Razorback softball team's season came to an end in the Fayetteville Regional Championship game Sunday afternoon. Arkansas fell to No. 19 Oregon 14-4 in a five-inning ...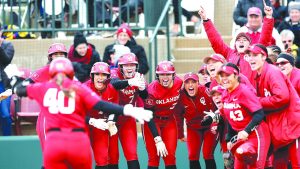 OU softball
NORMAN — The NCAA Tournament chaos didn't make it to Norman this weekend. As national seeds struggled around the country, the No. 1 OU Sooners softball team blasted its way past California to breeze i...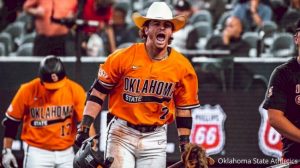 OSU baseball
NORMAN – Oklahoma State clinched a share of the Big 12 Conference regular season championship with a 11-1 drubbing of Oklahoma on Saturday at L. Dale Mitchell Park. With the win, the 10th-ranked Cowbo...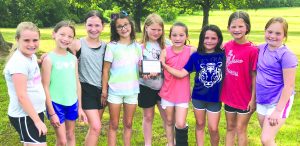 Central track
Central's third-grade girls' track team recently took first place in its division at the Vian Elementary track meet held May 8. Members of the team are Hadley Gann, Kolbie Hollis, Haven Kutil, Henley ...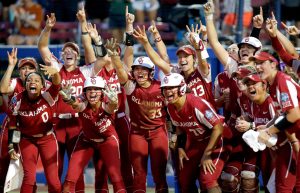 OU softball
WEEKEND BASICS •The top-ranked and No. 1 national seed Sooners open NCAA postseason play with the NCAA Norman Regional, May 19-21, at Marita Hynes Field, playing host to Hofstra, Missouri and Californ...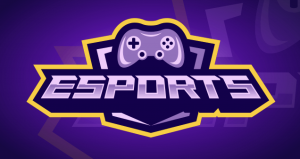 Brushy esports teams made two more playoff appearances to cap the 2023 Spring Major in the Middle School Esports League (MSEL). One appearance was for Super Smash Bros., a one-versus-one game. The lea...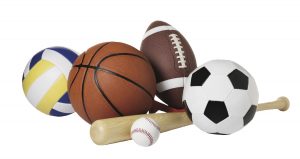 All schedules are subject to change. FRIDAY, MAY 19 •University of Oklahoma softball team vs. Hofstra at Norman Regional (4 p.m. on ESPNU) •Oklahoma State University softball team vs. University of Ma...

Kilgore's Corner
The spring rains have fallen and warmer temperatures tell us that summer is not far away. Now is the time that the whitetail does are dropping their fawns and some of us may have a chance encounter wi...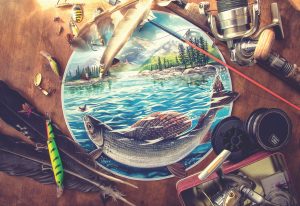 GREENLEAF: May 15. Elevation is normal and rising, water temperature 65°F and clear. Largemouth bass good on bill baits, jerk baits, plastic baits, spinnerbaits, and topwater lures around brush struct...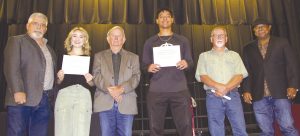 Vian athletics
By&nbsp
Lea Lessley Sports Writer&nbsp
Vian High School seniors Hallee Risley and Diego Ramos were awarded the first Coach Ron Kincade Championship Years Scholarships for cheer and football, respectively, during VHS' awards assembly Wednes...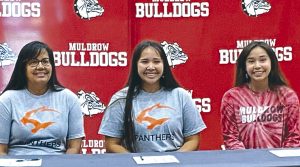 Muldrow athletics
Muldrow High School senior Carmen Fields signed a cross country/track and field letter of intent with Neosho County Community College (NCCC) on Monday at MHS' Roger Sharp Activity Center. NCCC, a Nati...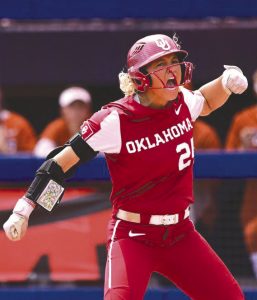 OU softball
NORMAN — Oklahoma softball collected or earned a share of four of the five Big 12 yearly awards and placed eight across the All-Big 12 first and second teams, including a league-best seven on the firs...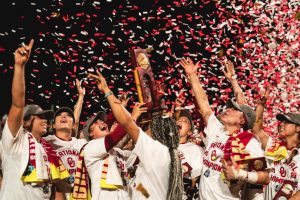 OU SOFTBALL
By&nbsp
JOHN ROHDE SOONERSPORTS.COM&nbsp
OKLAHOMA CITY – Claiming a third straight national championship no doubt was meaningful to the Oklahoma softball team, but the quest came with a multitude of distractions.This helps explain why the NC...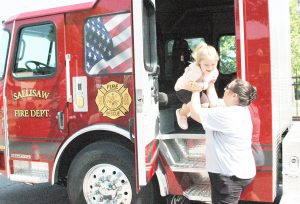 3-year-old Adessa Graham is helped from a Sallisaw fire engine by mother Ashley Thursday morning at the meet-a-hero event at the Stanley Tubbs Memorial Library parking lot. Other first responders repr...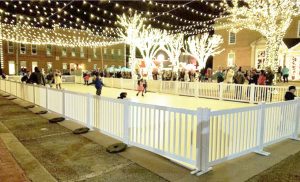 By&nbsp
Lynn Adams Staff Writer&nbsp
With recent temperatures topping 90 degrees, most people aren't thinking about Christimastime. But Josh Rogers is not most people. Visions of sugar plums are already dancing in his head as he looks fo...
By&nbsp
Lynn Adams Staff Writer&nbsp
The Sallisaw Planning Commission on Tuesday approved — despite objections — rezoning for Redbird Smith Estates, and approved a replat of Sallisaw Feed Mill by Aviagen North America to accommodate its ...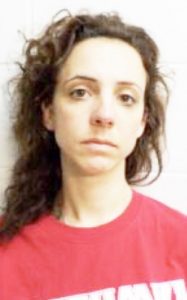 MUSKOGEE – A Sallisaw woman who pleaded guilty to "willfully and maliciously setting fire to and burning a dwelling" has been sentenced to 36 months in prison and ordered to pay $7,500 in restitution ...