Central Public Schools will be closed on Monday, January 30, 2023, and Tuesday January 31, 2023. Both days will be a Virtual Learning Day.
SEE PENALTIES PAGE A4
By&nbsp
Lynn Adams Staff Writer&nbsp
The Sallisaw City Commission approved on Monday an amendment to the Sallisaw Code of Ordinances updating monetary penalties. A person convicted of a violation of Ordinance No. 2022-15 Section 1-8(c) s...
SEE INFRASTRUCTURE PAGE A3
By&nbsp
Lynn Mcculley,News Staff&nbsp
Christmas came early for Gans and Roland on Friday when officials from the Cherokee Nation presented $500,000 each to the two towns after signing a Memorandum of Understanding (MOU) which outlines the...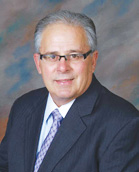 SEE WOOD PAGE A4
By&nbsp
Amie Cato-remer Editor&nbsp
The Sallisaw School Board approved to rehire former superintendent Randy Wood for the time period of January 2023 through June 30, 2023, and conducted other personnel-related actions at their monthly ...
ODOT and OTA crews are reporting some precipitation in a handful of Eastern Oklahoma counties while most sleet has stopped in others. However, there are still slick and hazardous conditions being addr...
WINTER WEATHER: Highway Conditions Alert 1-30-2023 as of 4 p.m.Oklahoma Department of Transportation sent this bulletin at 01/30/2023 04:16 PM CSTOklahoma Department of Transportation and Oklahoma Tur...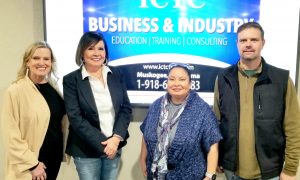 By&nbsp
Lynn Adams Staff Writer&nbsp
While there may be those who don't need help succeeding in business, they may be the exception. At least that's the perspective of Indian Capital Technical Center's Business & Industry Services st...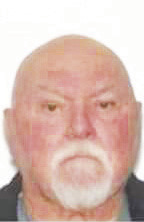 By&nbsp
Amie Cato-remer Editor&nbsp
A Sallisaw man reported as missing by family members on Jan. 20 has now been identified as the victim who died in a collision on Interstate-40 near Muldrow.According to an updated fatality report issu...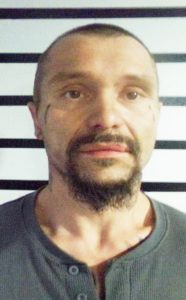 By&nbsp
Amie Cato-remer Editor&nbsp
After being arrested on I-40 near VianTwo people are facing a felony charge of trafficking in illegal drugs (fentanyl) and one is facing additional charges of driving without a valid driver's license ...