By&nbsp
Lea Lessley Sports Writer&nbsp
GORE HIGH SCHOOL BOYS BASKETBALLGore advanced to the semifinals of the Cross Telephone Invitational Tournament in Porum Monday with its decisive 57-24 first-round win over Midway.The top-seeded Pirate...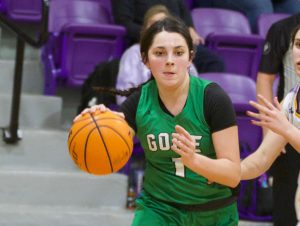 By&nbsp
Lea Lessley Sports Writer&nbsp
GORE HIGH SCHOOL BASKETBALL Gore won both of its Riverside Athletic Conference contests Tuesday night at Porter. Gore girls 56, Porter 45 Gore's Lindsey Pierce scored a team-high 25 points Tuesday nig...
By&nbsp
Lea Lessley Sports Writer&nbsp
GORE HIGH SCHOOL BASKETBALLThe Gore girls' and boys' basketball teams lost their Riverside Athletic Conference games at Okay Friday night in Wagoner County.OKAY GIRLS 58, GORE 31The Lady Mustangs impr...
ODOT and OTA crews are reporting some precipitation in a handful of Eastern Oklahoma counties while most sleet has stopped in others. However, there are still slick and hazardous conditions being addr...
WINTER WEATHER: Highway Conditions Alert 1-30-2023 as of 4 p.m.Oklahoma Department of Transportation sent this bulletin at 01/30/2023 04:16 PM CSTOklahoma Department of Transportation and Oklahoma Tur...
Central Public Schools will be closed on Monday, January 30, 2023, and Tuesday January 31, 2023. Both days will be a Virtual Learning Day.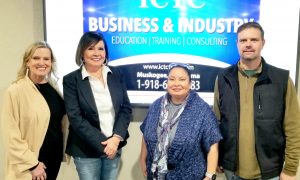 By&nbsp
Lynn Adams Staff Writer&nbsp
While there may be those who don't need help succeeding in business, they may be the exception. At least that's the perspective of Indian Capital Technical Center's Business & Industry Services st...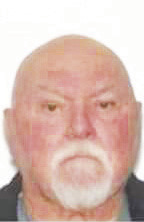 By&nbsp
Amie Cato-remer Editor&nbsp
A Sallisaw man reported as missing by family members on Jan. 20 has now been identified as the victim who died in a collision on Interstate-40 near Muldrow.According to an updated fatality report issu...