By&nbsp
Lea Lessley Sports Writer&nbsp
GORE HIGH SCHOOL BOYS BASKETBALLGore advanced to the semifinals of the Cross Telephone Invitational Tournament in Porum Monday with its decisive 57-24 first-round win over Midway.The top-seeded Pirate...
ODOT and OTA crews are reporting some precipitation in a handful of Eastern Oklahoma counties while most sleet has stopped in others. However, there are still slick and hazardous conditions being addr...
WINTER WEATHER: Highway Conditions Alert 1-30-2023 as of 4 p.m.Oklahoma Department of Transportation sent this bulletin at 01/30/2023 04:16 PM CSTOklahoma Department of Transportation and Oklahoma Tur...
Central Public Schools will be closed on Monday, January 30, 2023, and Tuesday January 31, 2023. Both days will be a Virtual Learning Day.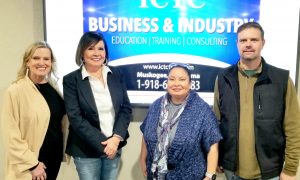 By&nbsp
Lynn Adams Staff Writer&nbsp
While there may be those who don't need help succeeding in business, they may be the exception. At least that's the perspective of Indian Capital Technical Center's Business & Industry Services st...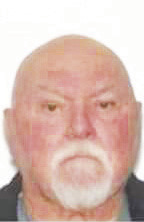 By&nbsp
Amie Cato-remer Editor&nbsp
A Sallisaw man reported as missing by family members on Jan. 20 has now been identified as the victim who died in a collision on Interstate-40 near Muldrow.According to an updated fatality report issu...