By&nbsp
A Few of My Favorite Things Katina Holland Special to Your TIMES&nbsp
Tex-Mex DinnersCan you believe it's already February?? The days pass far too quickly. I usually don't care much for February, but I have decided to make the conscious effort to celebrate instead of be...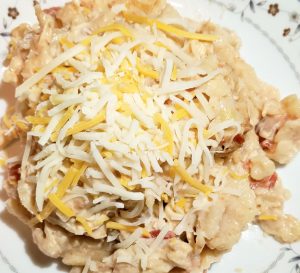 2 skinless, boneless chicken breasts14oz tomato sauce10oz Rotel1 tsp. chili powder ½ tsp. garlic powder ½ tsp. salt ¼ tsp. pepper1 cup dry pasta ¼ block Queso Blanco Velveeta, more or less to taste1 c...
1lb lean ground beef1 medium onion, diced1 15oz can chili of choice1 cup salsa2 cups coarsely broken tortilla chips, more or less as desired/needed to cover dish2 cups sour cream4 green onions, sliced...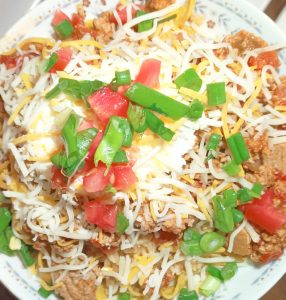 1½lbs ground beef 1 cup sweet onion, diced 8oz can tomato sauce 1 10oz can Rotel, drain if desired Taco seasoning, to taste ½ cup water, if needed Fritos Rice-I used taco rice, but with the flavors of...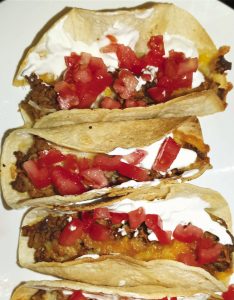 I loved how these turned out! This may be my new favorite taco.1lb ground beef 1 medium onion, diced 1 pkg. taco seasoning, more or less to taste ¼ cup water, if needed for taco seasoning 1½ cups shre...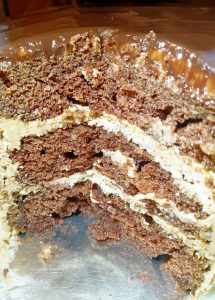 3 cups all-purpose flour 2⅔ cups granulated sugar 3 Tbsps. cocoa powder ¼ tsp. salt 1 Tbsp. baking soda 1½ tsps. baking powder ½ cup sour cream ½ cup buttermilk 3 eggs large 1¼ cups coffee hot, strong...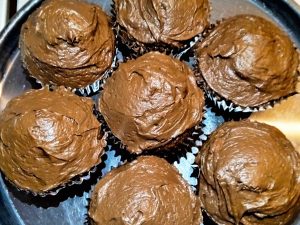 Chocolate Liqueur Cupcakes 2 cups all-purpose flour 1 tsp. baking soda ¼ tsp. salt ¾ cup butter, unsalted 1⅓ cups sugar 3 large eggs 3oz dark chocolate, melted 1 cup buttermilk 1 cup chocolate liqueur...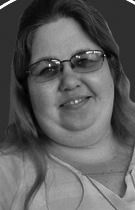 By&nbsp
A Few of My Favorite Things Katina Holland Special to Your TIMES&nbsp
For the love of ChocolateJanuary 27th is National Chocolate Cake Day! I told you last week, chocolate is my first love so, of course, I HAD to make chocolate cake this week! Did you know chocolate was...
1 cup butter, softened3 cups packed brown sugar4 large eggs, room temperature2 tsps. pure vanilla extract2⅔ cups all-purpose flour ¾ cup baking cocoa3 tsps. baking soda ¼ tsp. salt1⅓ cups sour cream1⅓...
1 cup unsalted butter1 cup unsweetened cocoa powder1-2 Tbsps. instant espresso powder2 cups water2 cups granulated sugar2 cups all-purpose flour1½ tsps. cinnamon1¼ tsps. baking soda ¼ tsp. salt ¼ tsp....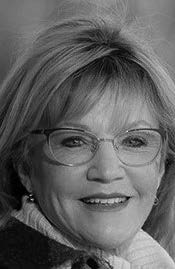 I recently read an article published by Marlene Geiger, an extension educator for Iowa State University about cashews. I had no idea how they were grown or harvested. I thought I would share this info...
By&nbsp
BY ANNETTE CROWDER&nbsp
Vian Nursing and RehabHello once again and Happy New Year. As I mentioned before we have started crockpot creations and our first recipe was crockpot bread pudding. It was not only easy, but it was de...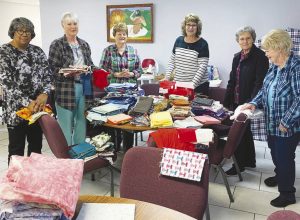 By&nbsp
SUBMITTED BY LINDA WIGHT&nbsp
"Get Ready, Get Set, SEW" describes the Kozie Quilters for 2023. The Kozie Quilters of Sequoyah County met on Jan. 4 to begin work on quilts that will be distributed in the New Year. They are excited ...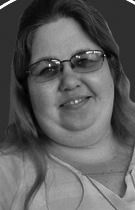 By&nbsp
A Few of My Favorite Things Katina Holland Special to Your TIMES&nbsp
For the Love of CheeseJanuary 20th is National Cheese Lover's Day! As a cheese lover myself, I HAD to use this week's column to celebrate cheese! For me, cheese enhances any dish. I will add it to rec...
MARK YOURAnnouncements of upcoming events for non-profit organizations and events in Sequoyah County may be delivered to Your TIMES in several different ways. They may be mailed to or hand delivered t...
By&nbsp
BY BILLIE ANTHONY&nbsp
Sallisaw TOPSMonday, Jan. 16, we had eight members weigh in. We had a net loss of 9.2 pounds. Way to go members! Neve had our best weight loss of 2.7 pounds. Great job, Neve! Our chapter has been doin...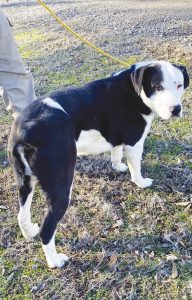 RonaldRonald is our Pet of the Week! Ronald is a bob-tailed Collie mix who is about a 2-years-old. He weighs in at 70 lbs., has been neutered, loves long walks and would love a family of his very own!...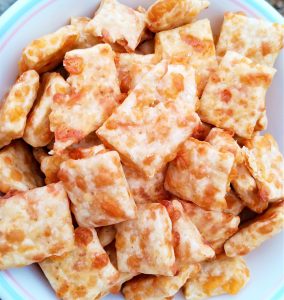 8oz cheddar cheese 4 Tbsps. salted butter, room temperature 1 cup all-purpose flour Salt, to taste 1 Tbsp. Paprika 2-4 Tbsps. chilled water Preheat oven to 350°F. Line baking sheet with parchment pape...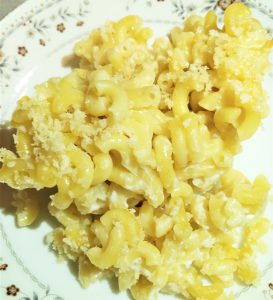 Baked Mac and Cheese 1 16oz pkg. elbow macaroni ½ cup plus 2 Tbsps. salted butter, divided ½ cup all-purpose flour 1 Tbsp. garlic powder Pepper to taste 4 cups milk 6 cups shredded cheese/cheeses of c...
1lb ground beef4 Tbsps. butter, divided1 medium onion, diced1 cup shredded carrots1 tsp. dried basil1 tsp. dried parsley flakes2lbs cubed, peeled potatoes (about 5 cups or 4-5 large potatoes)4 cups ch...
U.S. Department of Agriculture Rural Development Oklahoma State Director Kenneth Corn announced Monday the Department is investing $50 million to assist the Arkansas Valley Electric Coop. Corp. to exp...

By&nbsp
Lea Lessley Sports Writer&nbsp
HIGH SCHOOL BASKETBALLThe Oklahoma Secondary School Activities Association (OSSAA) recently released the district pairings for Class A, which includes Gore, Gans and Webbers Falls' high school basketb...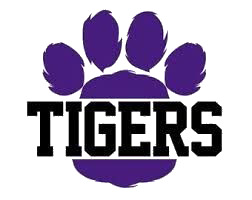 By&nbsp
Jim Cameron Sports Writer&nbsp
HIGH SCHOOL BASKETBALLThe Class 2A Tigers struggled during the game against their local rivals the Class A Gans Grizzlies last Thursday while the Lady Tigers brought home a win. On Friday Central play...

This most recent blast of cold weather has turned me into the proverbial couch potato.With warmer temperatures in the forecast, it will provide a golden opportunity to get the family out of the house ...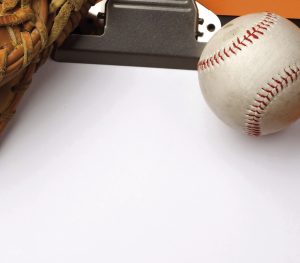 •Sign-ups for Muldrow Youth League Baseball will be held from 10 a.m.-2 p.m. on Feb. 4 (Saturday) and 11 at the Muldrow Middle School.The sign-up fee for players (ages 3-12) is $40 and $35 for each ad...