It was a tale of two games Tuesday night for Class 2A Central versus Class 3A Keys, as the Lady Tigers cruised to an easy victory, while the Tigers ended up on the wrong side of the final count agains...
By&nbsp
Jim Cameron Sports Writer&nbsp
Class A Gans' boys and girls teams were on the road Tuesday to face Class B McCurtain in games that ultimately ended in one-sided defeats for the visitors. McCurtain 75, Gans 51 The boys game was a ta...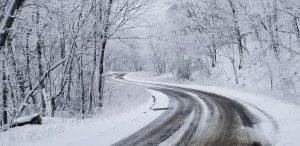 By&nbsp
Lynn Adams Staff Writer&nbsp
Area meteorologists had forecast as much as 6" of snow would be dumped on Sequoyah County from Tuesday night into Wednesday morning. The county received a trace of the white stuff, and there was no ev...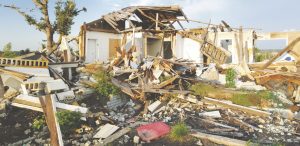 By&nbsp
Lynn Adams Staff Writer&nbsp
Natural disasters in Oklahoma are like roadkill on highways — they're just part of life in the Sooner State. And like critters that become casualties on the highway, there's not much you can do about ...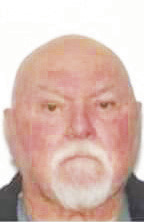 By&nbsp
Amie Cato-remer Editor&nbsp
A Silver Alert has been activated and issued by the Oklahoma Highway Patrol on behalf of the Sallisaw Police Department for David Mobley, who was last seen on Jan. 20.Author i t i e s said Mobley is 7...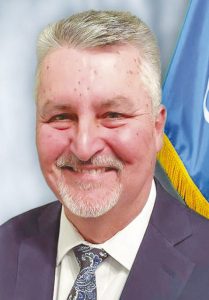 By&nbsp
LYNN MCCULLEY STAFF WRITER
&nbsp
Jim Rogers, who has served as commissioner for Sequoyah County for the past 12 years, was recently elected president of the Association of County Commissioners of Oklahoma (ACCO), and assumed his offi...
By&nbsp
Amie Cato-remer Editor&nbsp
A Fort Smith, Ark. teen has died as a result of injuries sustained in a collision that occurred last Wednesday north of Muldrow.Oklahoma Highway Patrolman Brice Earls reported Shilah Carrillo, 18, was...