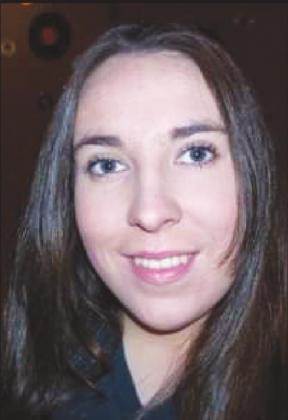 Obituaries
December 29, 2021
Sarah Christen McConnell Rodgers
Funeral services for Sarah Christen (McConnell) Rodgers were held at 11 a.m. on Thursday, Dec. 23, 2021, at Blackgum First Baptist Church in Vian.
Mrs. Rodgers was born on Sept. 25, 1983, to Les and Debra McConnell. She passed away peacefully at home on Monday, Dec. 20, 2021. She went to be with the Lord at the age of 38 after her hard fought battle with cancer.
Sarah was a wonderful, vibrant soul who will be missed by all she leaves behind. All the memories will forever be etched in the hearts and minds of all who knew her.
Survivors are her husband, Richie, of 14 years; her parents, Les and Debra McConnell; brother, Brent McConnell; sister, Leslie Graham and her husband Quenton; sons, Dylan, Payton and Michael Layne Rodgers; daughter, Jaedyn McConnell; nephews, Lyric and Brody McConnell and many aunts, uncles, cousins and friends.
Sarah was preceded in death by her paternal grandparents, Wanda and Mike McConnell; maternal grandparents Richard and Neva Jenks; and Uncle Kevin Jenks.