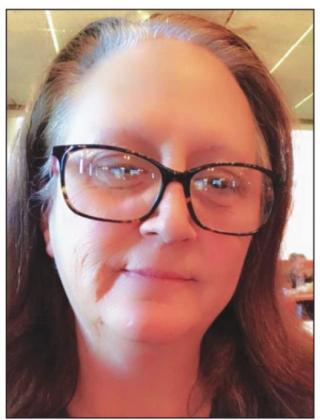 Lisa (Sumpter) Langdell
Lisa Langdell graduated from Sallisaw High School and did not go to college.
Instead, Langdell decided to follow in the footsteps of her grandmother and her mother and operate her own business and now operates her own antique and collectible shop in downtown Sallisaw.
"I grew up here in Sallisaw and I've lived here all my life," Langdell said. "My grandmother, Amy Matthews, owned and operated Daylight Donuts shop at the end of town. Sometimes I would help her run the donut store. My mom and I both did. My mom later opened up a donut shop in Muldrow and I would help her out there too," Langdell said.
"I have always loved children so I decided to operate my own daycare in Sallisaw which was called the "Pumpkin Patch."
Langdell said she operated the daycare until her first husband passed and then decided to do "something else."
Her shop, located inside the building of the old hardware store, is packed with antiques and collectibles and just about anything a person may need "at an affordable price," she said.
"People rent booths, shelves or bring in an item to sell here and there's a lot of stuff so we are expanding into the building beside us," Langdell said.
She said the best part of owning a business is getting to meet so many people who stop by to look, shop or just visit.
"I also get to work with my daughter and best friend here so I enjoy coming here every day," she said. Langdell said she and her
Langdell said she and her husband, Billy, are getting ready to adopt two children they have both cared for 'for a few years' which is not her first child to adopt. "I have one daughter and
"I have one daughter and another I've adopted. She's the one who works with me," Langdell said. Just Folks. Just Folks is Your TIMES way of honoring the regular people of Sequoyah County, recognizing their unique talents, personalities, jobs, abilities, etc. Your TIMES appreciates the cooperation of each Just Folks and the public's nominations for this feature. If you know of someone you think might be a good story, contact Roy or Lynn at 918-775-4433.