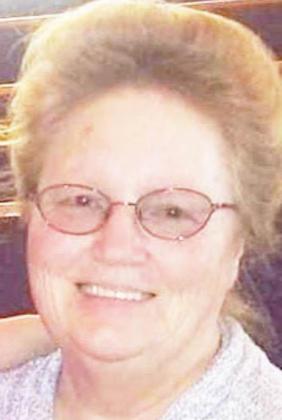 Sharon Kay Ruth Little
Funeral services for Sharon Kay Ruth Little, 65, of Sallisaw, are being held at 10 a.m. Friday, June 10, 2022, at Apostolic Faith Church in Sallisaw.
Burial is at Buffington Cemetery in Sallisaw under the direction of Agent & Mallory-Martin Funeral Home.
Mrs. Little was born on June 12, 1956, in De Queen, Ark., to Elvin Isaiah Ruth and Dolly Lucille (Bailey) Ruth. She died on Wednesday, June 8, 2022, in Sallisaw.
She was a nurse, respiratory therapist and of the Holiness faith,
She married Paul Douglas Little on July 22, 1972, in Umpire, Ark. He preceded her in death on Jan. 2, 2017.
Survivors include two daughters, Alice Elaine and Gary Morris of Poteau and Crystal Hodges of Sallisaw; one son, Mike Little of Sallisaw; two brothers, Elza Ruth and Faron "Buddy" Ruth of De Queen; one sister, Evonne Cox of De Queen; 14 grandchildren; 11 great-grandchildren; and other family members and friends.
She was also preceded in death by her parents; one daughter, Angela Hendricks; two brothers, Butch Ruth and Lynn Ruth; and one sister, Kelly Hankins. Pallbearers are Christopher Little, Rocky Cripps,
Pallbearers are Christopher Little, Rocky Cripps, Arty Farris, Daine Hurst, William Farris and Hollis Barnes.